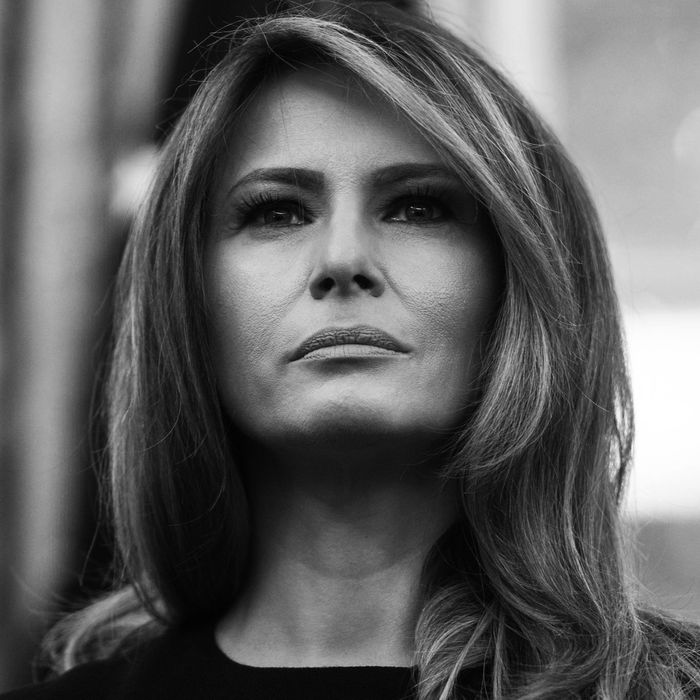 Those Melania Trump billboards are no more.
Photo: Nicholas Kamm/AFP/Getty Images
Over the weekend, billboards bearing a giant picture of Melania Trump's face popped up in Zagreb, the capital city of Croatia. They showed the first lady giving a speech in front of a giant American flag with the caption, "Just imagine how far you can go with a little bit of English."
The billboards were part of an ad campaign by Croatia's Američki Institut to encourage people to take English classes, and they definitely generated buzz — so much that by Tuesday, Melania's people had threatened a lawsuit if they weren't taken down, the Washington Post reports.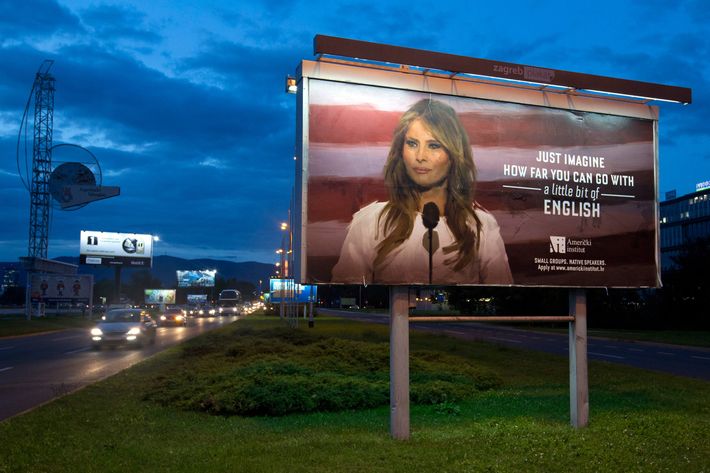 Her Slovenian lawyer, who Trump hired to protect her image, told the Post she was "satisfied with the fact that the school admitted they violated the law" and will take down the ads, but added that she's "still analyzing possible further legal steps."
As for the school, it insisted the ads had been misread. "It was meant to be something positive, to show her as a role model," said Ivis Buric, a spokeswoman for the institute. "We are very sorry that the billboards were misunderstood as something intended to mock the U.S. First Lady."
Meanwhile, in Melania's home country, you can buy Melania Trump-themed wine, chocolate, salami, teacups, face cream, cake, slippers, and underwear. Guess the English language is a touchy subject.