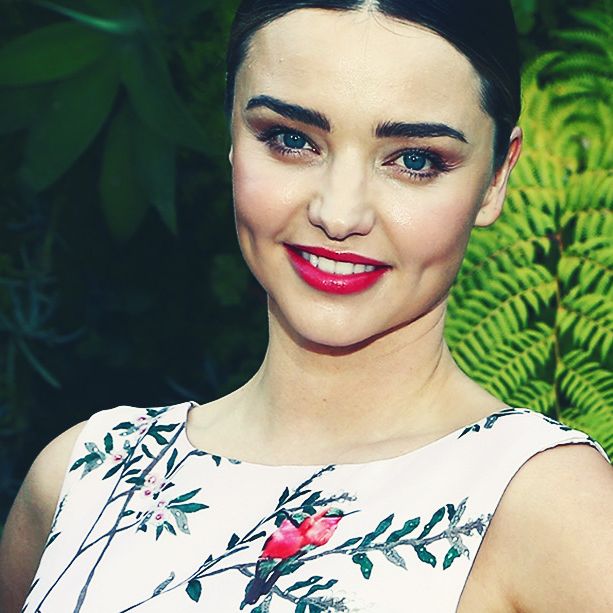 Miranda Kerr loves giving dating advice.
Photo: Tommaso Boddi/Getty Images for Sephora
If you're wondering how to please your man or get a man to chase you or how to respect a man or anything else man-related, look no further than the sage wisdom of supermodel Miranda Kerr.
When she isn't posing in couture at grocery stores, Kerr is apparently constantly being ambushed with questions about dating and relationships from various women's magazines. And wouldn't you know, she just keeps on answering them — even though her advice always ends up sounding like an uncomfortable comment you'd hear from an elderly relative over the holidays. Her most recent gem? She told the Edit in a new interview that women need to "make a little effort" with their appearance for men.
Here's some of her best worst pearls of love wisdom.
On being feminine with men (to Cosmopolitan):
"Don't feel like you have to do and be everything. Let the man do some things for you, because if he cares for you, he will want to. When I get home, I'm not the boss like I am at work — I slip into a more feminine role. I take everything off and put on my Stella McCartney silk robe. I'll put on a red lip or red nails, and it lifts my mood. Sexy underwear also gives you a spark."
On spicing things up (to the Edit):
"My grandma taught me that men are visual and you need to make a little effort," she says with a wink. "So when [Evan] comes home, I make sure to have a nice dress on and the candles lit. We make time to have a nice dinner together."
On never texting men (to Harper's Bazaar):
Next, should a girl ever call a guy? "I don't believe in that. I believe in the man chasing the girl, but that's just me personally." Texting? "I think a woman should respond but not reach out." 
On letting men chase you (to Cosmopolitan):
"The worst thing you can do is go looking for a partner. You have to embrace the time you have to yourself and do things that nurture your mind and soul. If the right partner is around, he'll come to you. I feel like men have a natural instinct to want to be the ones chasing."
On respecting men (to Harper's Bazaar):
"Men don't want to be disrespected, and women feel the best when they feel cherished," she says. "So if a woman is feeling cherished, she will respect a man, and if a man's feeling respected, he will cherish a woman. It doesn't need to be complicated." She continues: "You know, for a long time I had it the wrong way. I was constantly doing, doing. Giving, giving for my partner. But what works is not feeling like you have to be everything to everyone."
On how the body is a vessel for the soul (to Vogue Australia):
"The more you can water your own flower, the more you can appreciate yourself, taking time to do exercise to feel good, nurturing yourself with what you're eating, then the right person will come along and you will feel good. If you don't feel good then it's not the right match. It's all about understanding that the body is just a vessel here to carry us. It's what's inside that's who we are."
On her grandma's advice, again, (to the Telegraph, per Elle):
"Let's bring it back to my grandma. What she said to me about men: men are very visual, don't forget that. So everyday, just put a little make-up on, put on some nice underwear, and you'll keep your husband."