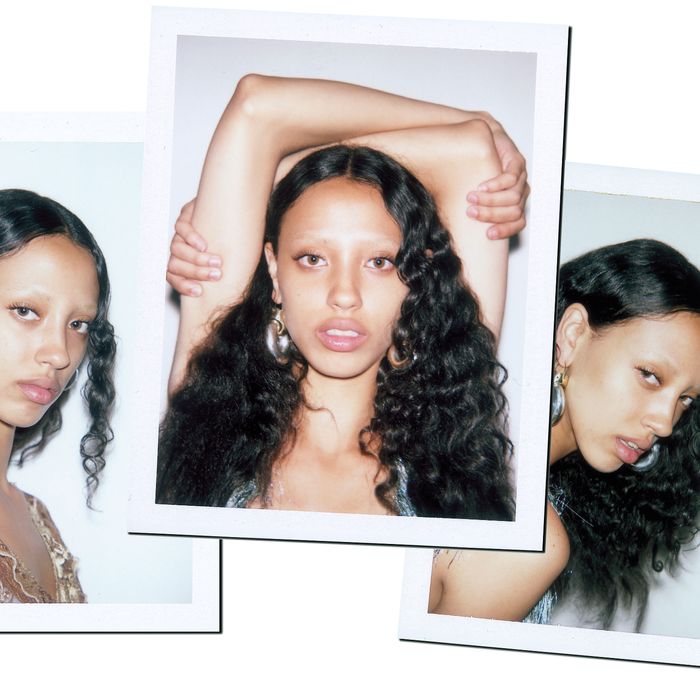 Left: Sahara Lin wears own shirt and earrings; Center: Lin wears Christopher Kane top and Ellery earrings; Right: Lin wears Christopher Kane top and Ellery earrings.
Photo: Lucas Michael. Photo Editor: Biel Parklee.
Sahara Lin first captured the attention of agencies and photographers on Instagram, but she's no typical Insta-girl — her account is peppered with raw, slightly disturbing images of nature, and she seems to be the only woman on the 'gram actively downplaying her eyebrows. Lin spent her childhood in Wales, Berlin, London and New York and was discovered by Japanese photographer Fumi Nagasaka. Since then, she's been been picked up by some of the most exciting brands in fashion, including Diane von Furstenberg, Kenzo, and Proenza Schouler. Her mom is pretty cool, too. Read on for her answers to our lightning-round questions.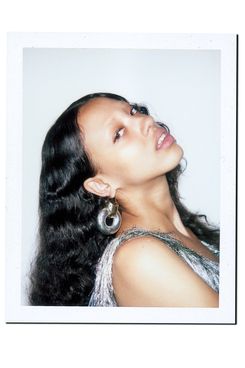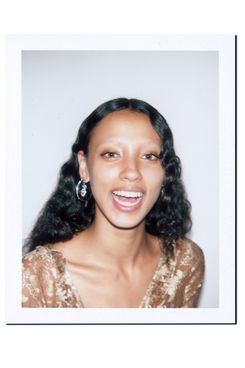 If you could be a magazine, what magazine would you be? I wish Blue Planet had a magazine. If Blue Planet had a magazine, that would be it.
If you could speak to animals, which animals would you want to talk to? Sheep. It would be nice to sit down and have a conversation with them.
Sneakers or slippers? Sneakers.
What's something your social-media followers don't know about you? I guess I'm pretty anti-social as well, in social settings.
What was the last website you looked at? Ebay. I was looking for old snakeskin shoes, like cowboy boots.
If you could be outfitted by one designer for the rest of your life, whom would it be? When I first started in the industry, I really liked Miu Miu, but now I don't even know. I love so many brands.
What time is your alarm set for in the morning? Nothing. The only time I actually have an alarm is for casting. Now I've been waking up on my own at 11 or 11:10. It used to be like 3 p.m.
What do you eat for breakfast?  I don't really eat anything, but I like having a juice, or a smoothie.
If you had only three things you could eat for the rest of your life what would they be? Coconut buns from Chinatown, duck made by my grandfather, and rice.
Fuck/Marry/Kill? Marry: Idris Elba. Fuck: you wish. Kill: No comment.
Person you wouldn't mind being trapped in an elevator with? My crush.
If you could tell Donald Trump one thing and make sure he would listen, what would it be? Go away. Just get in your spaceship and just dip. Just go into the sun.
If you were a color, what color would you be? A nice lilac.
Sahara Lin wears Christopher Kane top; Ellery Hush earrings, $485 for similar at Net-a-Porter