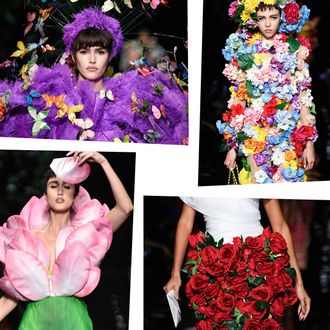 Florals are not a new trend, but the way Jeremy Scott did them on Thursday at the Moschino spring 2018 show during Milan Fashion Week certainly was.
In the past, Scott has transformed his models into paper dolls, cardboard boxes into luxury fabrics, and the Sistine Chapel into bomber jackets. This season, however, we saw punk ballerinas in My Little Pony tanks and women parading as life-size bouquets and floral arrangements. Gigi Hadid, Bella Hadid, and Kaia Gerber all walked the runway looking like Georgia O'Keeffe paintings on acid. It was 50 shades of femininity, or the makings of a surreal rock-and-roll ballet. DJ Khaled would have loved it.
Whatever it was, we were inspired … to come up with a ton of flower puns. Maybe it's the photosynthesis talking. Below, everything Moschino said with flowers.
When That 1-800-Flowers Hotline Bling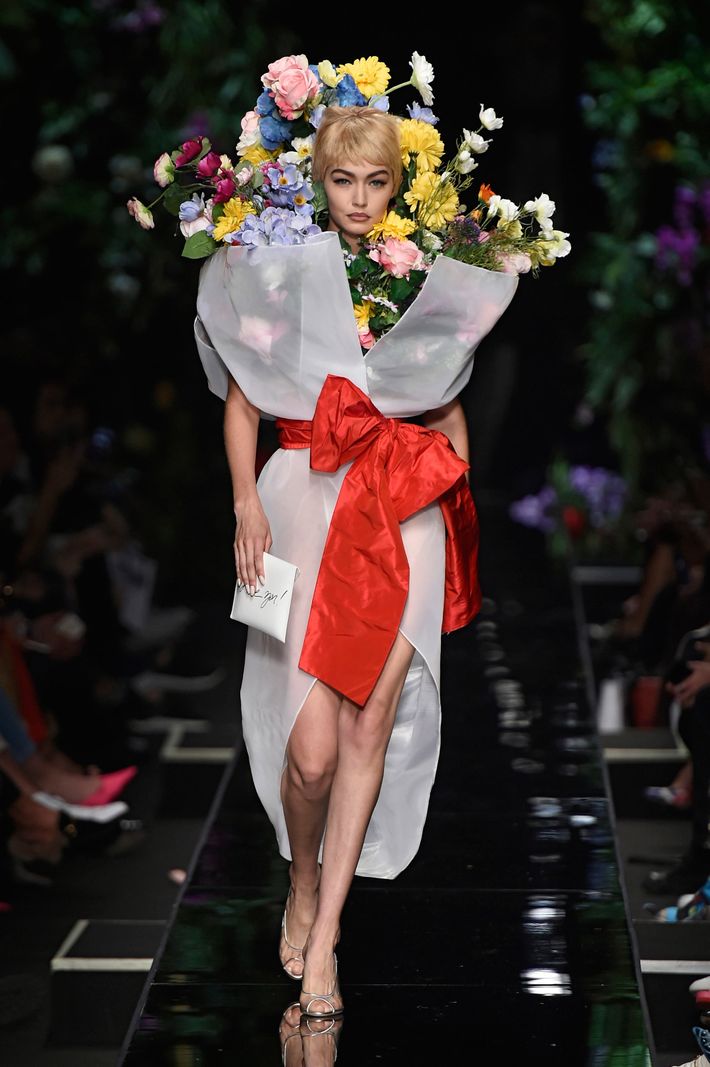 When the Miracle-Gro Hits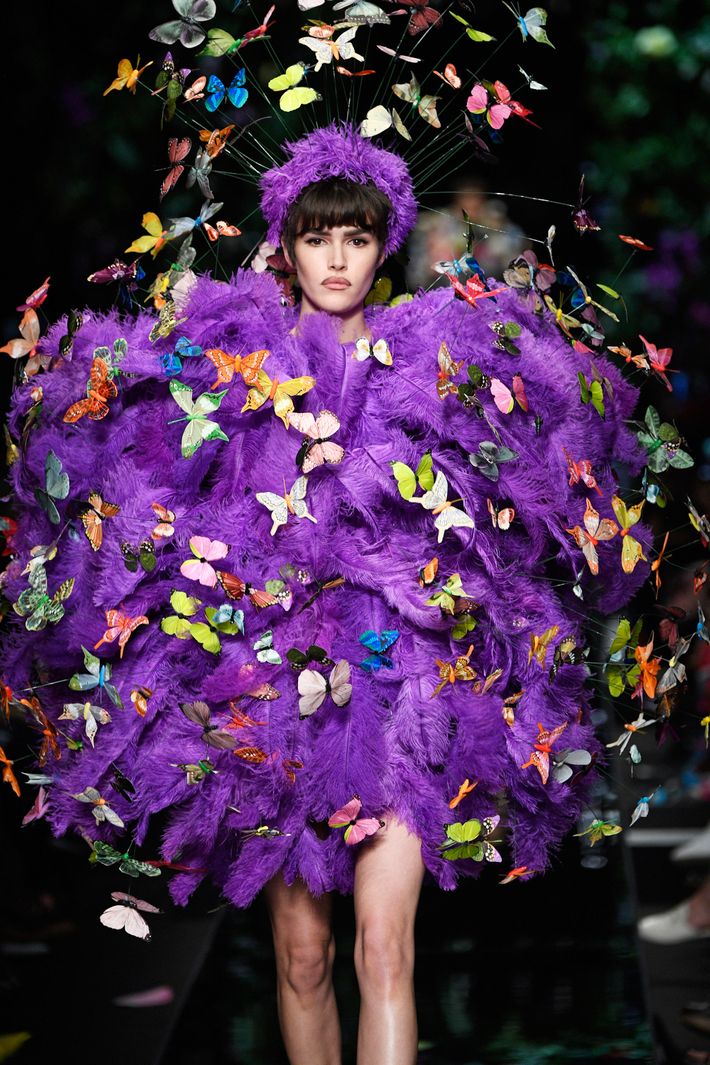 When He Loves You Not, But You Still Look Good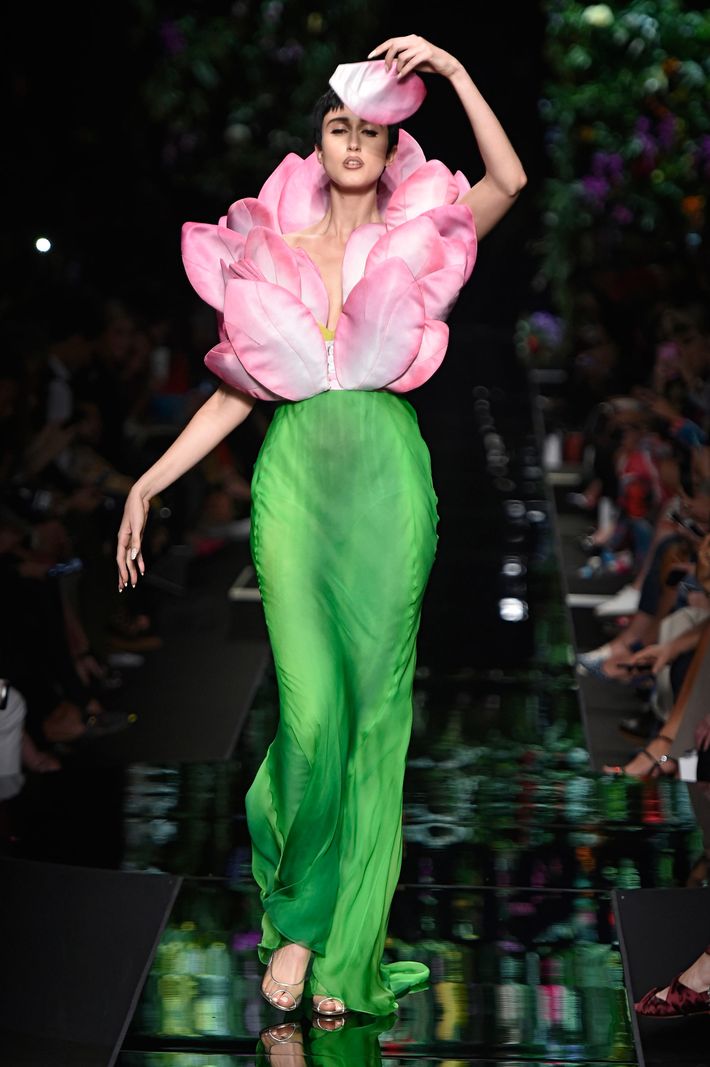 When You Are the Secret Garden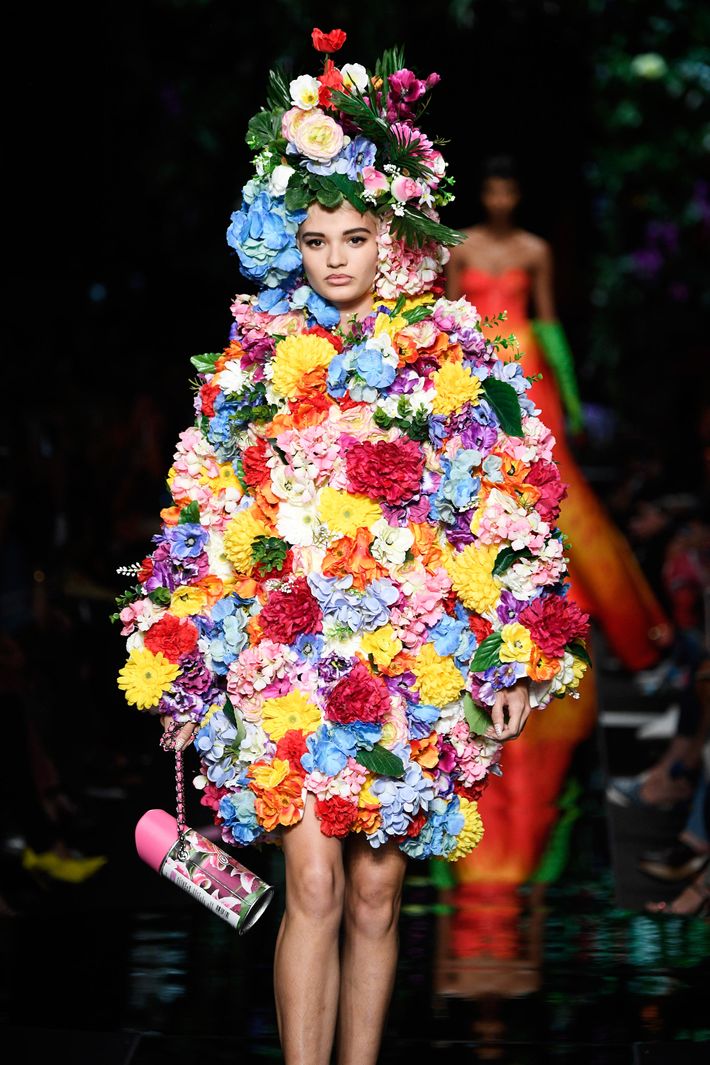 When You're Thorny and Love Drama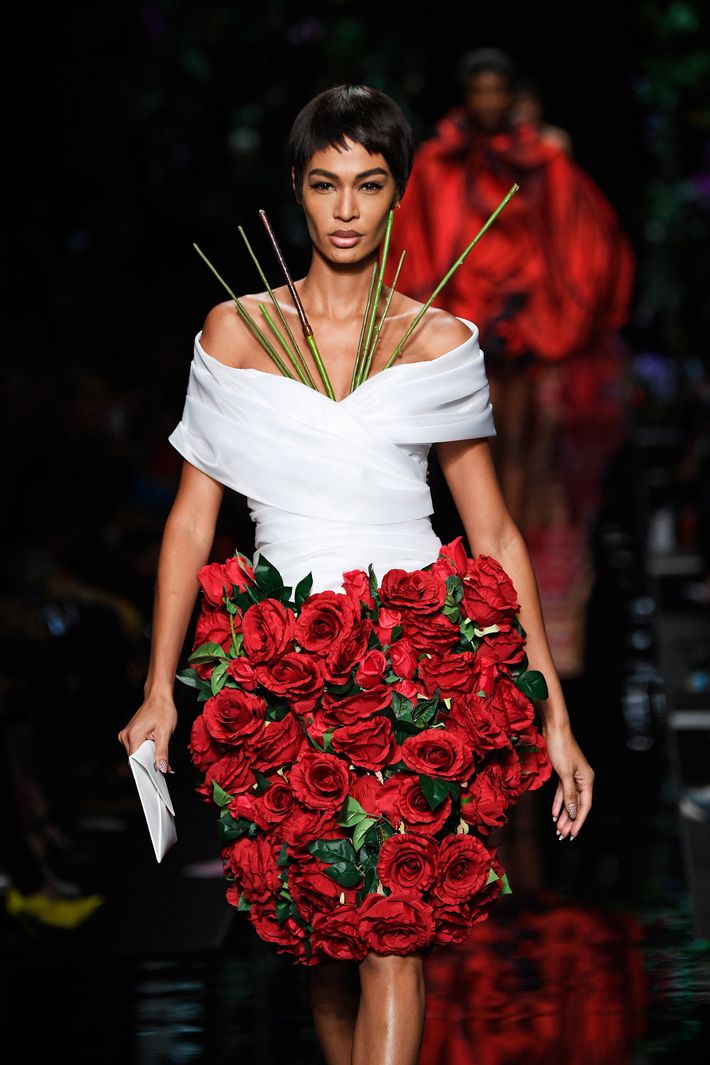 When They Say "Florals Are Trending"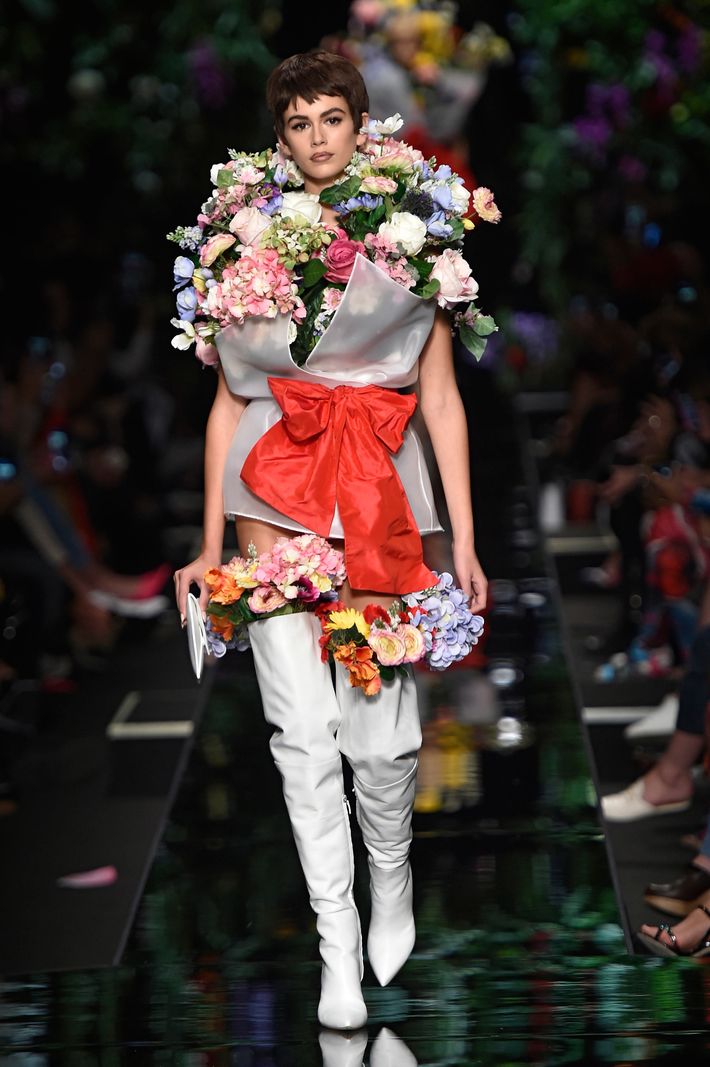 Where does your garden grow?