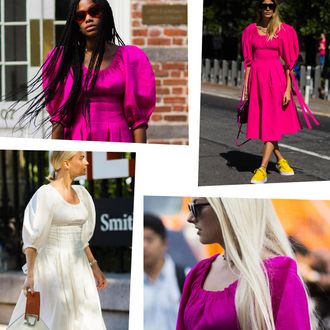 Sometimes a dress worms its way into the fashion world's collective unconscious. Two years ago, a floral dress from Vetements was everywhere, and this New York Fashion Week, a full-sleeved, cinch-waisted Rejina Pyo number has become the look of the moment. Over the span of the last five days, multiple women have popped up in the brand's distinctive, big-sleeved design.
Kate Foley actually kicked off the trend last year when she wore a yellow version of the dress with black Vans (a look so good, I spent the winter stalking it online.) But Pandora Sykes was the one who got things started for 2017. On the second day of Fashion Week, she paired her crisp white version with quirky J.W. Anderson heels for a summery look.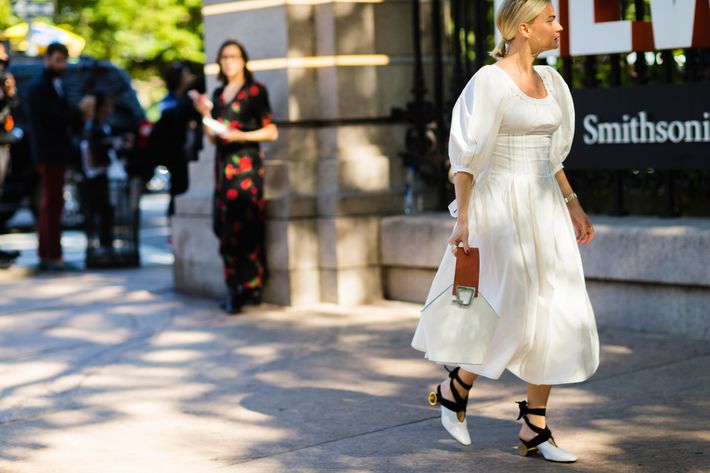 As the week went on, though, it became clear that raspberry pink was the color of choice for the dress. Veronika Heilbrunner wore hers with clashing yellow Nikes: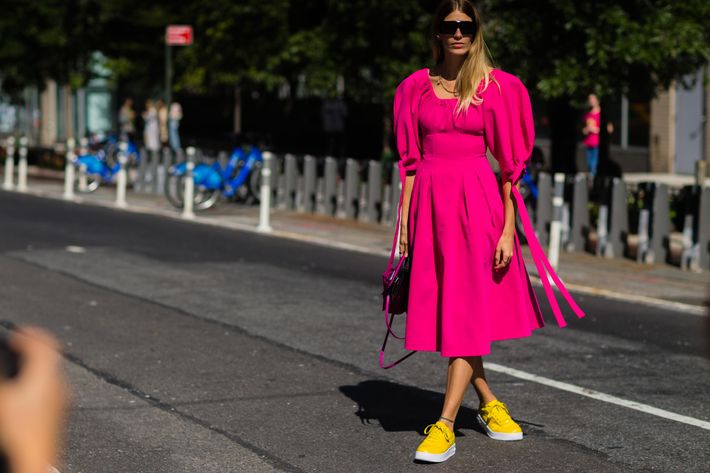 Jan-Michael Quammie opted for cowboy boots: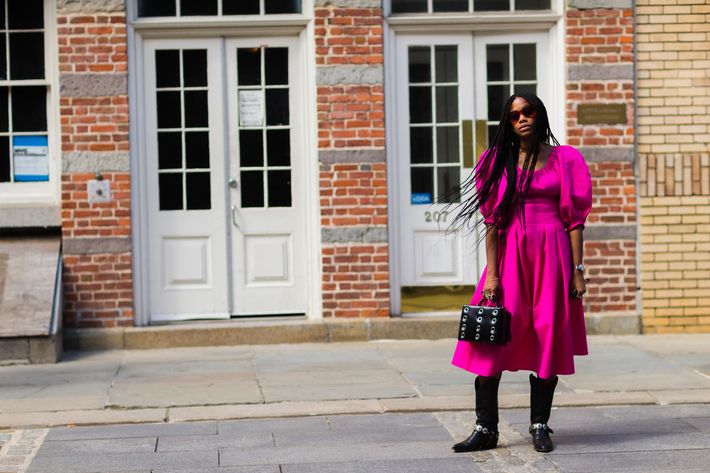 Another show attendee wore it with blue Vans and pulled-up athletic socks: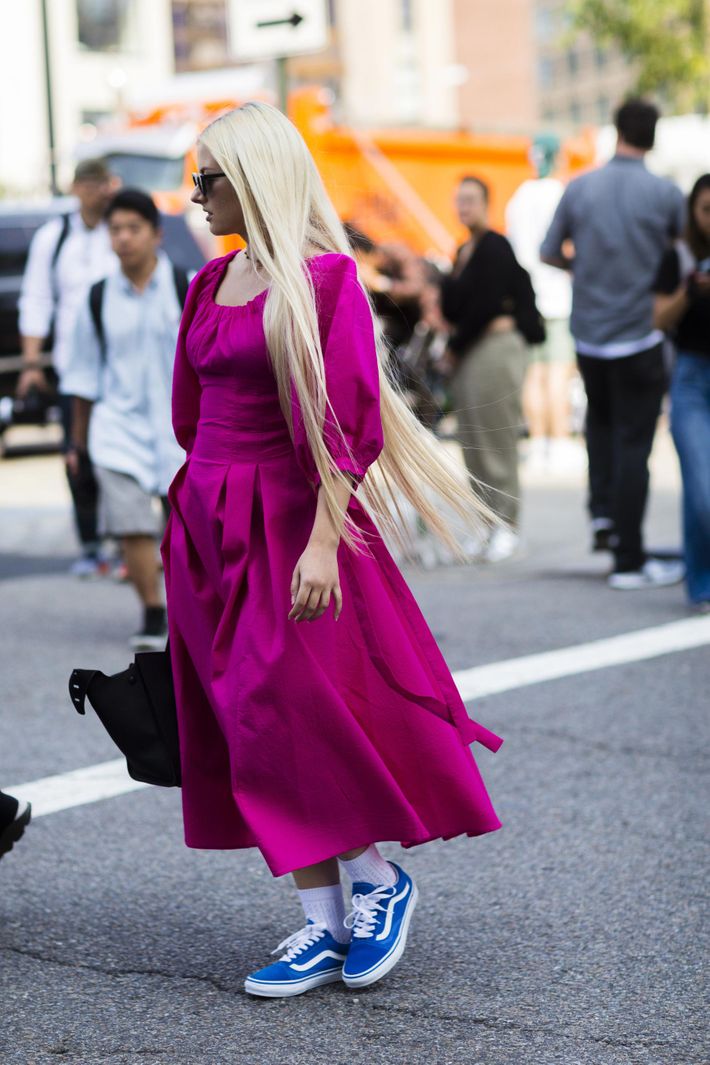 And our own Lindsay Peoples wore hers with exposed shoulders and black Vans, proving that Rejina Pyo has a hit on her hands.