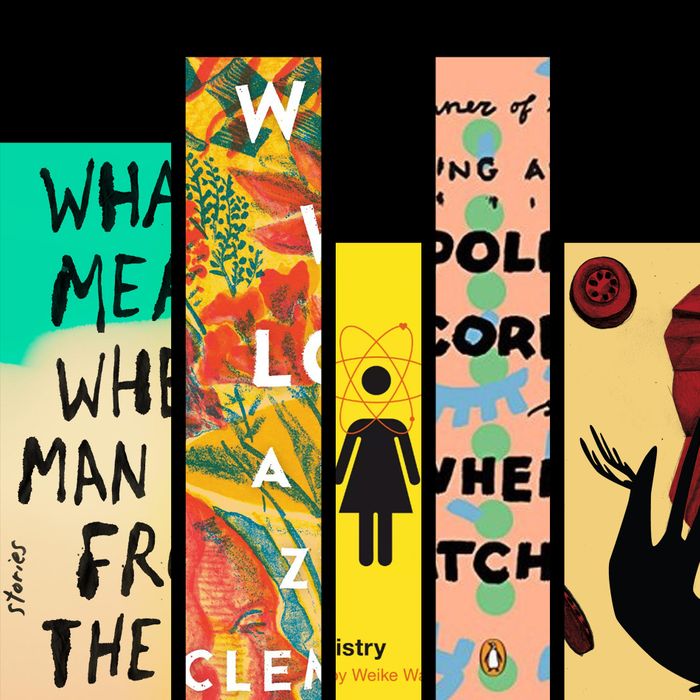 The Cut is thrilled to announce the National Book Foundation's "5 under 35" for 2017. The annual prize recognizes five young debut fiction writers whose work "promises to leave an indelible mark on the literary landscape," and each winner is selected by a writer previously honored by the foundation. For the second time in the award's 12-year history, all five nominees are female, and three are women of color — a notable accomplishment in a literary landscape where the major prizes continue to be dominated by white men.
"At a moment in which we are having the necessary conversations surrounding the underrepresentation of female voices, it's a thrill to see this list of tremendous women chosen organically by our selectors," said Lisa Lucas, executive director of the National Book Foundation. "These writers and their work represent an incredibly bright future for the world of literary fiction." Here are the honorees:
The fact that all the honorees this year are women (which also happened back in 2013) is significant because female writers have historically been underrepresented when it comes to the literary world's big prizes. As Quartz reported last year, from 1950 to 2016 only one-quarter of the U.S. National Book Awards for fiction went to female authors, while the Nobel Prize for literature has gone to a woman only 14 times since 1901, and only to one woman of color (Toni Morrison in 1993).
"In the past maybe five or six years, the shift in what I've been reading has changed from 80 percent male writers and 20 percent female writers to the opposite of that," said honoree Halle Butler. "Now I almost exclusively read fiction by women, and it's not all contemporary. I think there's a revisiting of a lot of overlooked women writers like Lucia Berlin. It wasn't anything conscious, so it must be atmospheric and it must be coming from things like this — some kind of sea change."
"It does feel as though more of us are being given our literary kudos, which is always a good thing," adds honoree Lesley Nneka Arimah. "I think one of the things awards do is they direct attention to works and so I think it's important who gets acknowledged, the idea of institutional acceptance, because it means more eyes are on the work."
Past honorees include acclaimed authors like Brit Bennett, Yaa Gyasi, and Téa Obreht. Weike Wang says that she herself was inspired to pick up Gyasi's novel Homegoing after Gyasi was selected for the 5 under 35. Wang describes this award as "the cherry on top" of the positive reception the book has found. "It means a lot to be welcomed into the field, which is a community of female writers who I respect and also just writers I respect in general — to be welcomed into a group that I never felt that I belonged in."
The honorees will each receive a $1,000 prize and be honored at an invitation-only event on November 13, 2017.
If you buy something through our links, New York may earn an affiliate commission.