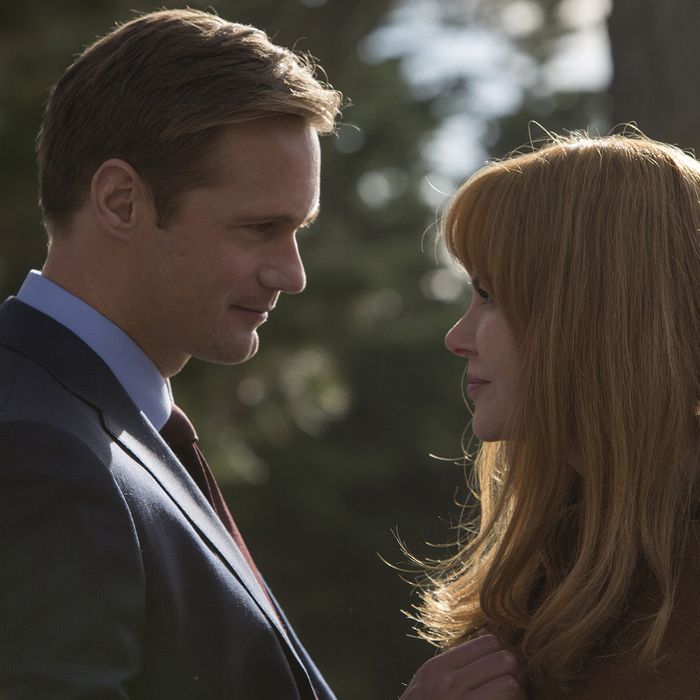 Just a couple of co-workers.
Photo: Hilary Bronwyn Gayle/Courtesy of HBO
In a live-action version of the "you versus the guy she told you not to worry about" meme, country singer and soul-patch connoisseur Keith Urban looked on while his wife, Nicole Kidman, shared a tender kiss with her Big Little Lies co-star Alexander Skarsgard as he walked onstage to accept his Emmy on Sunday night.
After gently kissing Kidman, and staring briefly but deeply into her eyes, Skarsgard climbed the stairs to receive his Emmy for Outstanding Supporting Actor in a Limited Series or TV Movie.
He went on to thank HBO and all his "friends and lovers," which is an extremely cool, suave phrase that Urban probably shouldn't worry about at all.