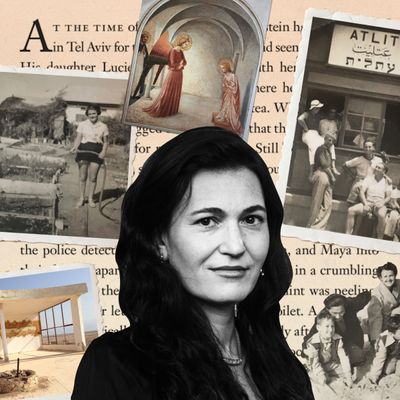 Photo: Courtesy of the author; Getty Images
Nicole Krauss recently released Forest Dark, her first novel in seven years. The book follows two separate yet thematically connected strands: First, there's the story of a wealthy 60-something New Yorker named Jules Epstein, who, following the death of his parents, decides to quit his high-powered job, divorce his wife, divest himself of all his worldly possessions, and move to Israel. And then there's the story of a successful 30-something novelist called Nicole, floundering in a failing marriage* and struggling with writers block, who also travels to Israel upon finding that she no longer believes in the things that once held her together — "the unassailability of love, the power of narrative, the essential health of domestic life."
Epstein gets entangled with a Kabbalist rabbi and then involved in a film about the life of King David; Nicole becomes embroiled in a mysterious literary quest to rewrite Kafka's legacy. Each is animated by a deep metaphysical yearning for something more than the life they had before. Like her previous novels Great House and The History of Love, Forest Dark concerns itself with questions of Jewish identity and narrative, memory, and inherited trauma. But it's also much more intimate than her previous books, a foray into auto-fiction in the vein of Rachel Cusk or Karl Ove Knausgaard (the "Nicole" of the book is experiencing marital struggles; Krauss went through a divorce back in 2014, a public split with fellow writer Jonathan Safran Foer).
We emailed with Krauss about eight things that inspired her new work.
I was inspired by the urgency and liveness and spirit — the secular spiritualism — of Tel Aviv, where one can't walk for more than a few minutes without hitting a pocket of surrealism. My father lived there as a child, and I've been going there since I was born. My siblings live much of the year there, and my partner is Israeli and lives half the time in Tel Aviv, too, so I am often there to see him.
Ohad Naharin's Choreography
My relationship to Ohad's work, to him, and to Gaga goes back to 2010. That spring, I lived with my family in Tel Aviv, right across the street from the Suzanne Dellal Center where the Batsheva company is based, and of which Ohad Naharin is the director. One night a friend took me to see a performance of one of Ohad's older pieces, "Mamootot." The audience sits around a large studio in a rectangular formation, and the dancers move in front and around them, sometimes taking a place in an empty seat to breathe. The piece undid something in me, and I cried through it. The following night, I went back to see it again. I got to know Ohad (Tel Aviv is a small place), and began to spend time with him, and with the company.
After a day of trying to write, I would often go by the studio on my way home and sit on the floor to watch Ohad and the dancers in the process of creating new work or refashioning older pieces. I began to learn about Gaga, the dance language and investigation that is at the heart of his/their creative process, and which all of the Batsheva dancers engage in daily. It coincided with my own search for how to make pleasure once again central to my writing process. Pleasure in effort, and the idea of how to play while creating, are at the heart of Gaga. There, and in the boldness and courage and raw sensuality of the choreography, I found something liberating that spoke to me deeply.
I began to take Gaga classes, which are offered in Tel Aviv for dancers and nondancers alike. In the process of 'researching' through dance, I began to learn many thing which I could then carry back with me, into my writing and my life. In 2011, the first Gaga classes were offered in New York, right down the street from where I live. Slowly the program expanded, and now there are five or six classes a week, at Mark Morris Center in Brooklyn, and Gibney Dance in Tribeca. I go as often as I can, and danced all through the writing of Forest Dark.
Israeli Music From the 1970s
This includes old Shlomo Artzi ('Od Echad Vedai,' 'Yare'ach,' 'Tagidi,') and Arik Einstein. But most of all a song called 'Veeych Shelo,' by Ariel Zilber, who eventually took a strange turn, became religious, lost his senses. But he was once something else, and wrote lines this:
"It is silent now and everyone is busy with their own things/

— straight to the best doctor in the country."
(Also, whatever was left unpublished from the suitcase of his work that Max Brod carried out of Prague, and an argument over who owns what no one can own, because it belongs to everyone and no one.)
Kafka once wrote that he understood the story of man's exile from the Garden of Eden better than anyone, and I think he was right. His writings on the subject are collected in Paradoxes and Parables, as well as Michael Hoffman's beautiful translation of the Zürau Aphorisms. As for the imagined contents of his unpublished papers, they were kept in this building on Spinoza Street in Tel Aviv during an eight-year trial over their ownership, which finally ended up in Israel's Supreme Court. I used to walk by it often, looking at the bars of the ground-floor apartment where his archives moldered along with 30 or so cats, and thinking about what was kept, even entrapped, within. And the more I thought about entrapment, the more I thought about its flip side, escape.
The story we know of Kafka's life is a construct, like all stories, handed down to us by Max Brod, who edited him and wrote his biography. It describes a man who was a martyr, a saint, who died of all the things he couldn't escape from: his overbearing father, his inability to find time to write instead of work at an insurance agency, the fragility of the body suffering from disease, a sensibility not made for this world. But no one can possibly read Kafka without feeling that he escaped — not least of all because nearly a hundred years after his death we go on reading him, and he goes on eluding us, and we still endeavor to understand. I wanted to write that story, the story of an alternate reality, and of that very real escape.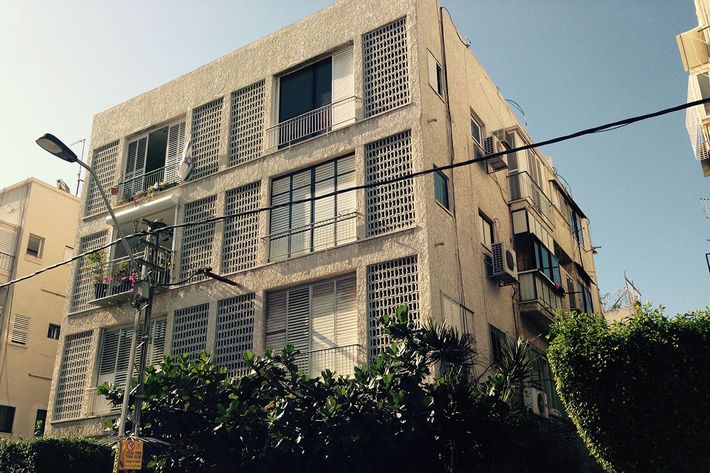 My grandfather emigrated to Palestine in 1935, at the age of 20, with very little to his name except for a camera and some knowledge about engineering and how to build things.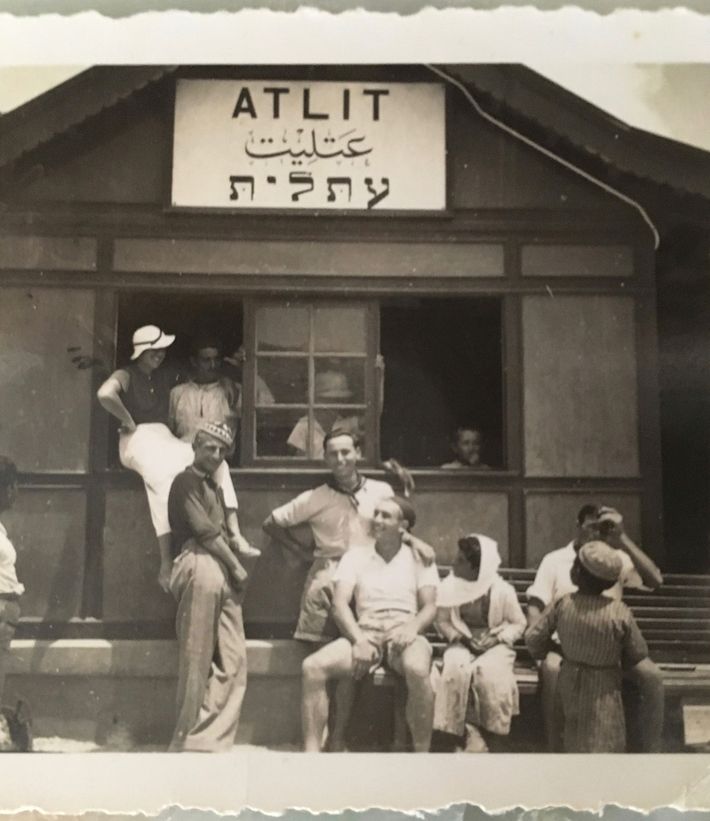 He documented every aspect of his life, and the life of Palestine in those years. He took photos of the landscape, the young girl who became my grandmother, Ben Gurion giving speeches as the head of the trade union, of the adventures he took around the country with friends. He had an amazing eye, and captured an extraordinary time in his own life (having come alone from Hungary, where he grew up, to Nahalal, a moshav in the north, where he built a water tower, and met my grandmother, who was a student at the agricultural school there, the sort that Kafka encouraged his sister and some of his friends to attend).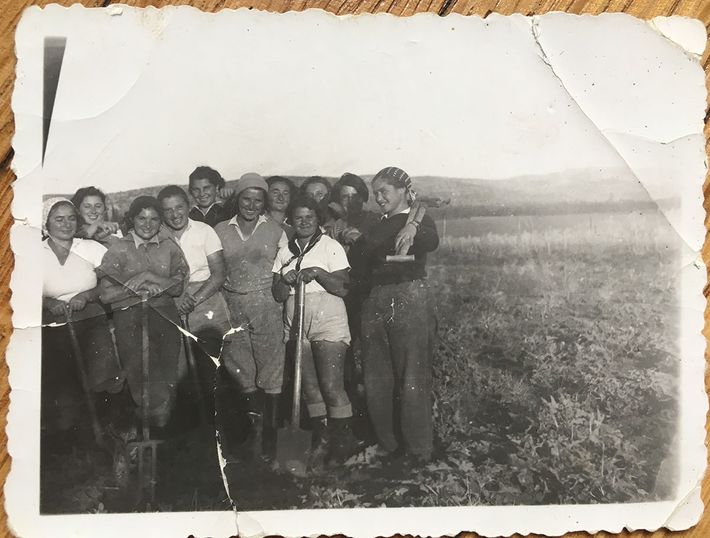 His photos of that time seeped into my sense of that place and time as foundational in me.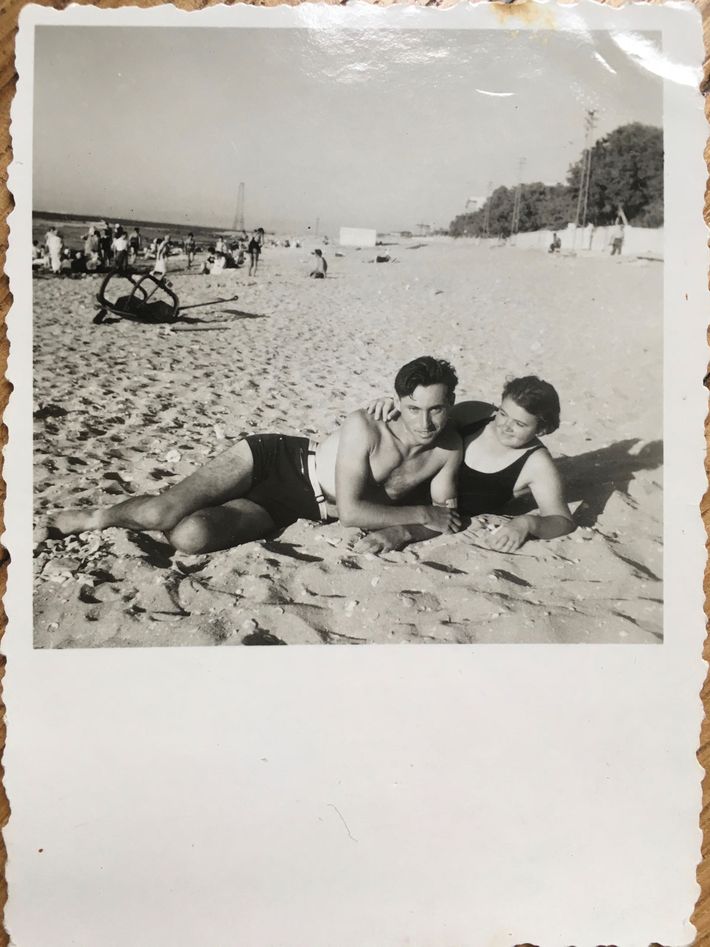 Fra Angelico's "Annunciation"
I've always found Annunciation paintings moving — the most emotional of them never forget that the scene is also about Mary: a woman, still nearly a girl, meeting her difficult, exalted destiny. A woman who loses her body, loses her own fate, as it gets filled up with the son of God. Already she's something no longer herself, and sometimes you can see in the angel Gabriel's face that he too feels the pain of her necessary future. In Forest Dark, a man named Jules Epstein — all his life having been full of authority, of certainty — turns belatedly, at age 68, toward uncertainty; turns away from the material and toward the unknown. He begins to give everything away, including his collection of paintings, that he has acquired over a lifetime. But he keeps one, a small Annunication that I imagined as this one, painted nearly 600 years ago by Fra Angelico.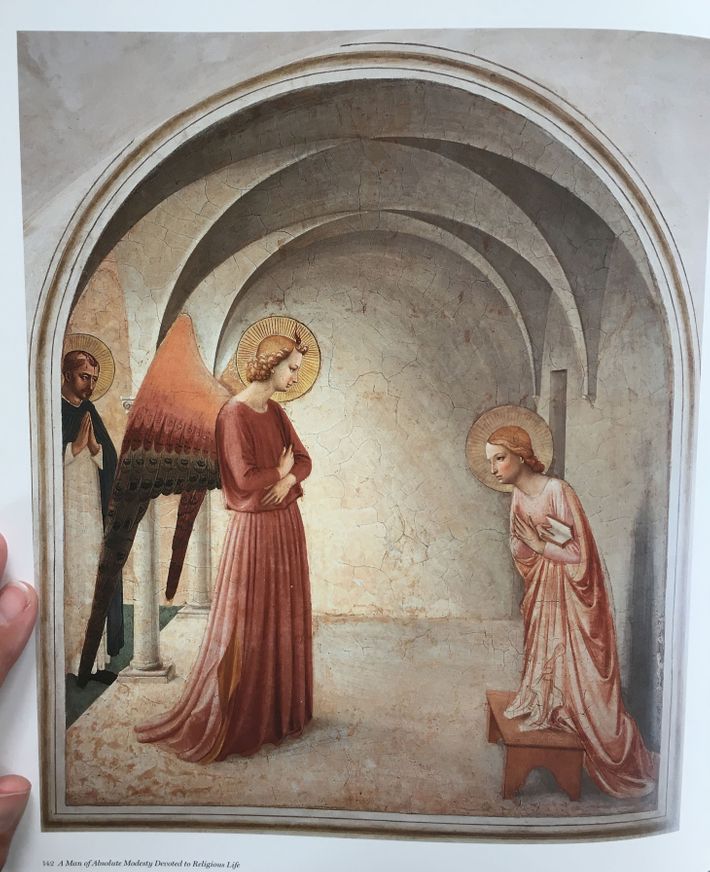 I've been going there since I was a child. Most recently, I spent time driving from the Judaean in the north to the Negev in the south, and back again, trying to figure out what had become of my characters, both of whom I knew would end up there. I slept the night in a bedouin tent whose owner kept me up until midnight, telling me about his 27 reincarnations, all of which he remembered (the surrealism of Israel isn't only contained in Tel Aviv). I hiked in Ein Gedi, looked out on Jordan, wandered through the caves where the Dead Sea scrolls were found, watched the carrion birds in Sde Boker. Like the forest, the desert has always existed outside the laws of human order. It disorients, disorders the senses, and makes a mockery of the finite — in other words, primes one for revelation. I had a few there about how to write this book.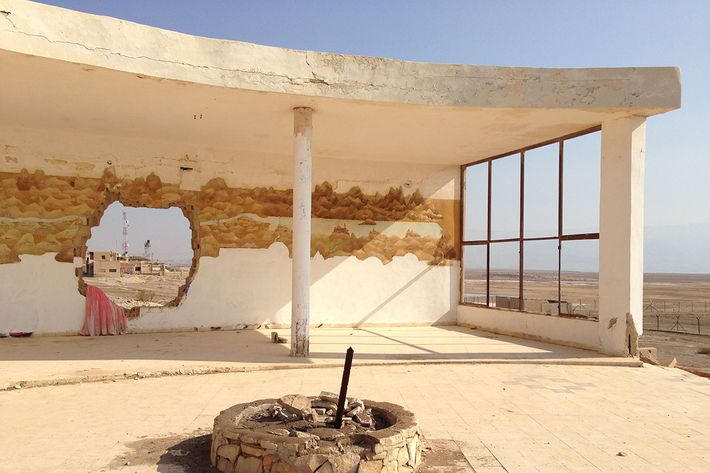 Archaelogist Israel Finkelstein
(In particular, his theories and writings about David.)
Finkelstein's writings made me begin to think about the gulf between the potentially 'real' David, who may have lived in the tenth century BC, and, according to Finkelstein, was likely a small tribal lord (there is scant archaeological evidence for the United Kingdom of Israel — no physical evidence of David's kingdom or Solomon's palaces, and so on), versus the David he became in the Book of Samuel, who went on to influence Western civilization's idea of kings, and human character itself, for more than 2,500 years since. In other words, to think the shift from the real to the imagined, and the question of why we value or look for authenticity in one or the other. Two millenniums on, which holds more of our human truth: the 'real' historical David, or the David imagined by literature?
* This post has been corrected to show that the character Nicole from Forest Dark has not been through a divorce.
If you buy something through our links, New York may earn an affiliate commission.