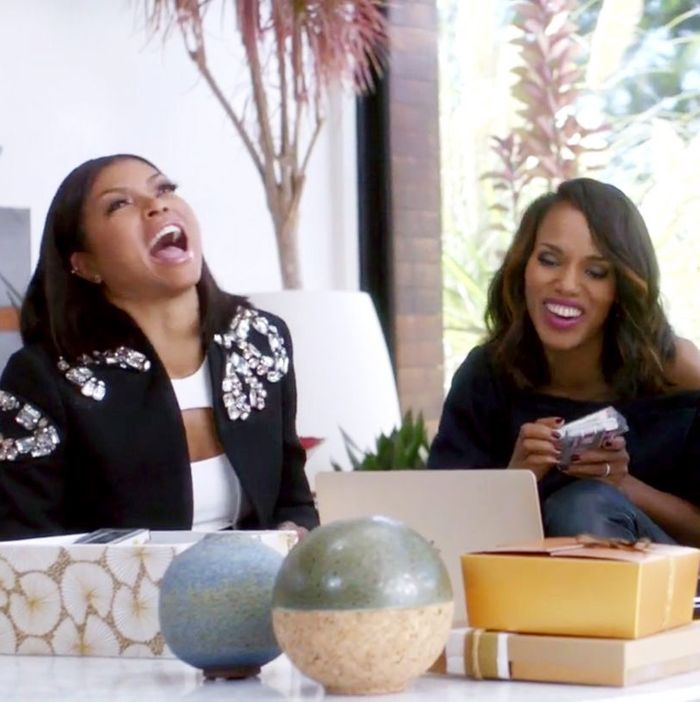 Taraji P. Henson, Kerry Washington, and Mary J. Blige in Apple Music commercial.
Photo: Courtesy of Apple Music
A new Nielsen report confirms what Twitter, Taylor Swift, and black women themselves already know: Black women are major, major, major (how many majors can I throw in here?) trendsetters who shape mainstream culture. In other words, if you like pop culture, thank a black woman.
In the just-released paper "African-American Women: Our Science, Her Magic," Nielsen finds that not only are black women a major spending force — black spending power is projected to hit $1.5 trillion, with women making up most of the demographic — but their consumer preferences and brand loyalties influence mainstream taste. The study also recommends that brands, companies, and marketers continue to keep that fact in mind as they push out products and content. In other words, learn from Fenty Beauty. 
Now that data science has fully confirmed it, let's all take a moment to express gratitude to the cool black women in our lives. Some suggestions: Rihanna; Tracee Ellis Ross; Ava DuVernay; Michelle, Malia, and Sasha Obama; Bozoma Saint John; and that friend who patiently explained Cardi B and "Bodak Yellow" to you last weekend.