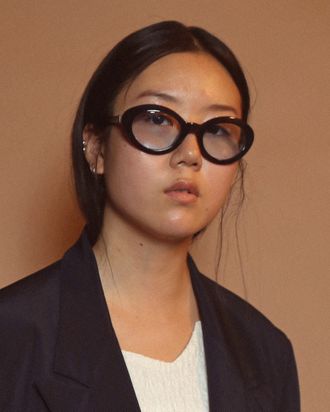 This Fashion Week had a fair share of shows with interesting casting. There were requisite celebs like Dita von Teese at Phillip Plein and the debut of next-generation models like Kaia Gerber at Calvin Klein. Then Eckhaus Latta kicked it up a notch with a mishmash of artists, performers, and generally cool people. To add to that list? Nomia, the downtown label that just celebrated ten years, decided to cast its show by searching Instagram for women who embody the brand's spirit.
Designer Yara Flinn curated a group of models including stylist Jessica Wu, writer Zoe Bullock, and artist Tia Oliver for her presentation. Held at the downtown bar Max Fish, the venue has sentimental value for Flinn. Not only was she a regular, but she also met her husband there.
For the brand's tenth anniversary, it was only fitting that she decided to collaborate on a commemorative tote bag. Also on the collab front was a sunglasses partnership with Absurda, an architectural-inspired eyewear brand from Brazil and Argentina. Flinn's mom is from Rio de Janeiro, so it was a nice nod to her heritage.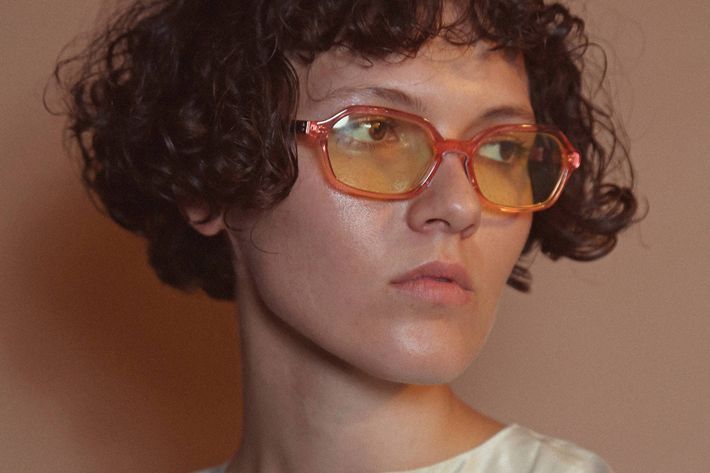 The clothes were a mix of new designs and Nomia's greatest hits over the years, including easy shirtdresses, flapper-inspired fringe tops, and beautiful coats — the type of clothes you'd imagine on the women she cast, and that's precisely the point. See all the runway looks in the slideshow ahead.