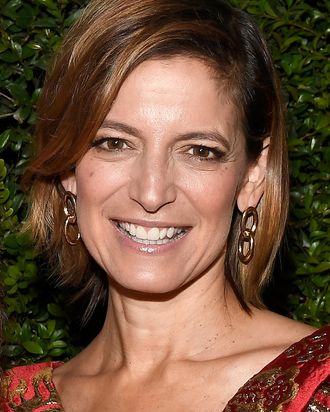 Cindi Leive.
Photo: Frazer Harrison/Getty Images for Glamour
Cindi Leive, who has been the editor-in-chief of Glamour since 2001 and a Condé Nast employee for 29 years, is quitting, according to The New York Times and Women's Wear Daily. This makes her the fourth major magazine editor to announce a departure in the last week: Graydon Carter is leaving Vanity Fair, Robbie Myers is leaving Elle, and Nancy Gibbs is leaving Time.
Leive informed her staff of her decision this morning. "You all know better than anyone how much I have loved my time here — but after 16 years, I feel the moment is right to pass this baton over to the next person ready to run this particular race … ," she wrote in an email, according to WWD. "As for what's next for me: I've loved being in conversation with women over the last decade, and I'm excited to go deep into projects that stand to improve women's lives. This is an electric moment for women and activism, and I plan to be part of that." Leive will stay on until the end of the year, she said.
Leive sat for an interview with the Times yesterday, but she did not elaborate on her future plans. According to WWD, Teen Vogue editor-in-chief Elaine Welteroth and Allure editor-in-chief Michelle Lee have been considered to replace her. "Although Welteroth is buzzier, Lee may be a front runner as Allure and Glamour's business teams were recently combined, perhaps hinting at what's to come editorially," reporter Alexandra Steigrad writes.
Leive's departure, in combination with the other resignations, "cements a sudden sense that there is an unprecedented change of the guard," Times reporter Katherine Rosman writes. And she likely won't be the last big editor to leave her post this year: Glenda Bailey has been rumored to be leaving Harper's Bazaar by the end of the year.