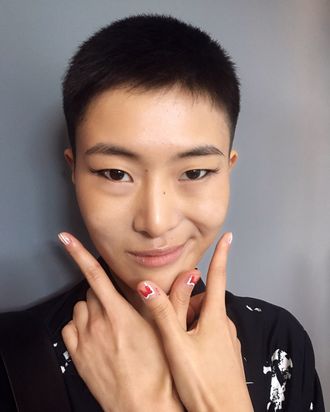 Backstage at Monse.
Photo: Kathleen Hou
Backstage during the first few days of Fashion Week, the theme — if there was one — seemed to be youth. At Tadashi Shoji, models were treated to a skin-care line tailored for people under 30. At Monse, they got manicures with the spirit of "varsity culture." And at Chromat, they were given pretty, precision pigtails. Though the hair and makeup at Fashion Week often feel untranslatable to the real world, these looks felt extremely approachable. Here are five beauty lessons you can pull off for the everyday.
1. Just add goat milk for smoother skin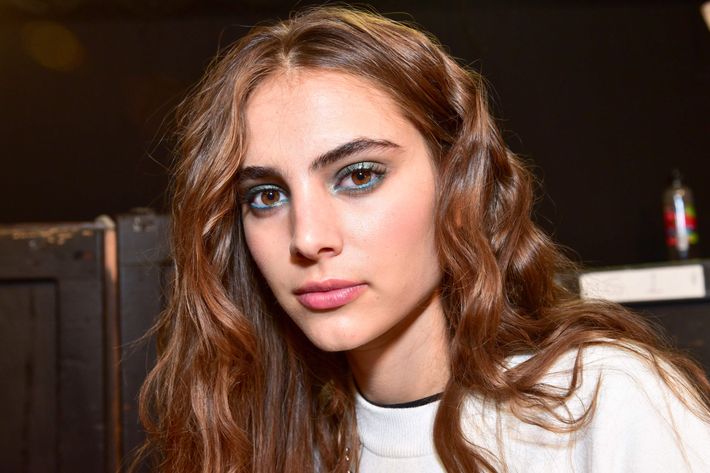 While some prefer to pass out breast milk, the facialists backstage at Tadashi Shoji opted for milk from a goat. Models were treated to a face wash, an exfoliating peel, and a lightweight moisturizer from Beekman 1802. The goat-milk brand is tailored for people under 30, so don't expect it to make any age-defying claims. Instead, the products used lactic acid (a key ingredient in goat milk) to give the models smooth skin under the direction of makeup artist Pep Gay. You'll have to wait for the specific products used at the show, but you can shop Beekman 1802's other goat-milk-infused items on its website.
2. Texturizing spray makes braiding easier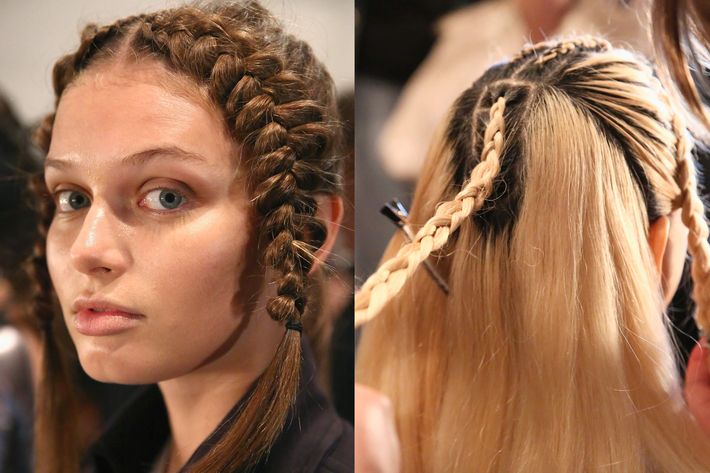 Braiding is all about texture: Curly hair braids better because the texture gives it "grip," while fine, straight hair tends to slip out of the braid. Kien Hoang, the lead hairstylist behind Chromat's splashy show, had a simple solution for people with fine hair: spray-on texture. He dosed models' hair with Oribe's Dry Texturizing Spray before beginning the braids. The tackiness added a helpful grip, lending itself to neater, longer-lasting braids.
3. Double eyeliner is twice as nice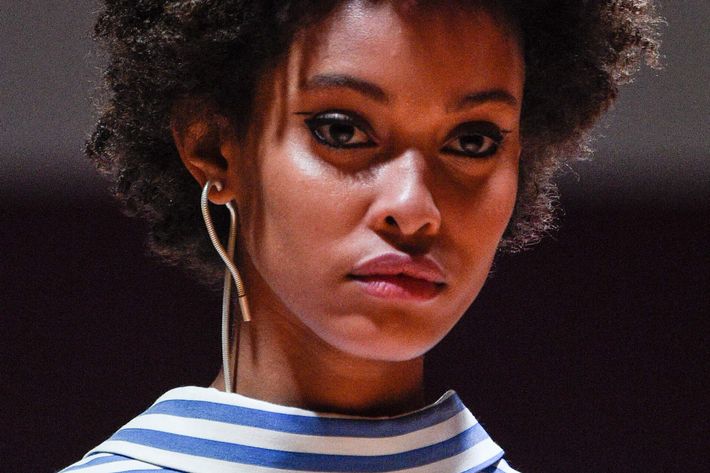 At Monse's varsity-themed show, models were given double stripe eyeliner. Makeup artist Grace Lee explained that designers Laura Kim and Fernando Garcia wanted the liner to look like something high-school girls could do themselves (if they had pretty good makeup skills). The first winged line followed the bottom lash line and traced up, while the other ran above the eye. Lee explained that the trick is to the place the second line so it's almost curved up from the top lid.
4. Get a manicure that's a team player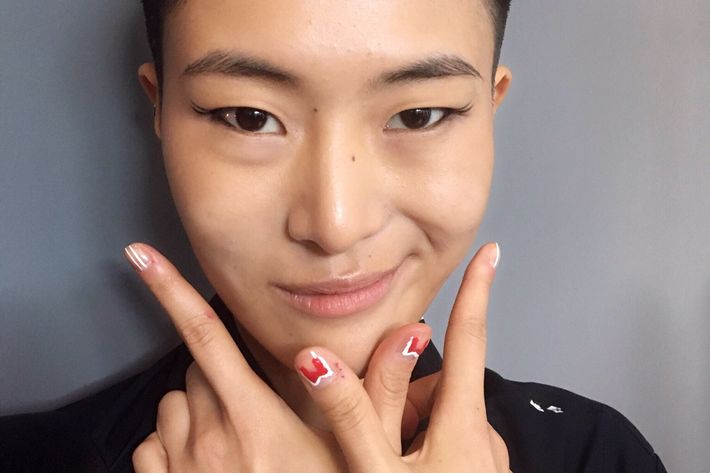 Manicurist Rita Remark grew up in Canada, where she was always envious of American-high-school varsity culture. With Monse's sports-inspired theme in mind, she created a thumbnail design of overlaid M's. On a bare nail overlaid with base coat, she used a tiny striping brush to create a sporty emblem in Essie Blanc and then Really Red.
5. To look alive, don't use powder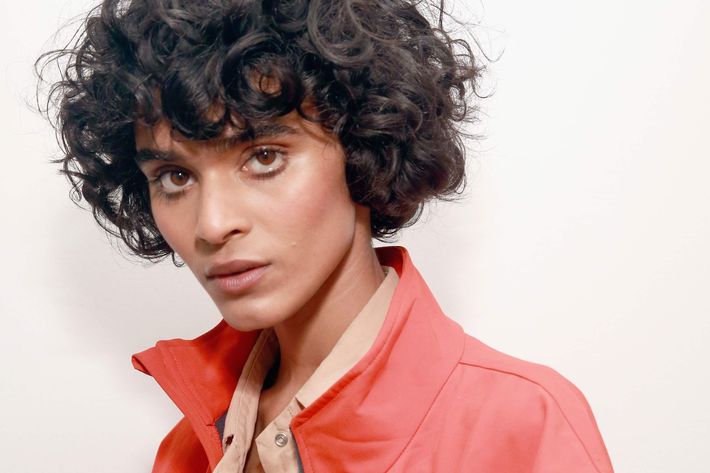 The look at Adam Selman was a step above minimal — flushed cheeks and bushy brows — to create the illusion of a healthy glow and a full night's rest, the show's makeup artist Dick Page explained. But for that to work, powder had to be left out. Instead, for models with oily skin, he and his team applied M.A.C's Oil Control Lotion to the forehead and other shiny spots. The result was a fresh face without the dulling effects of powders.