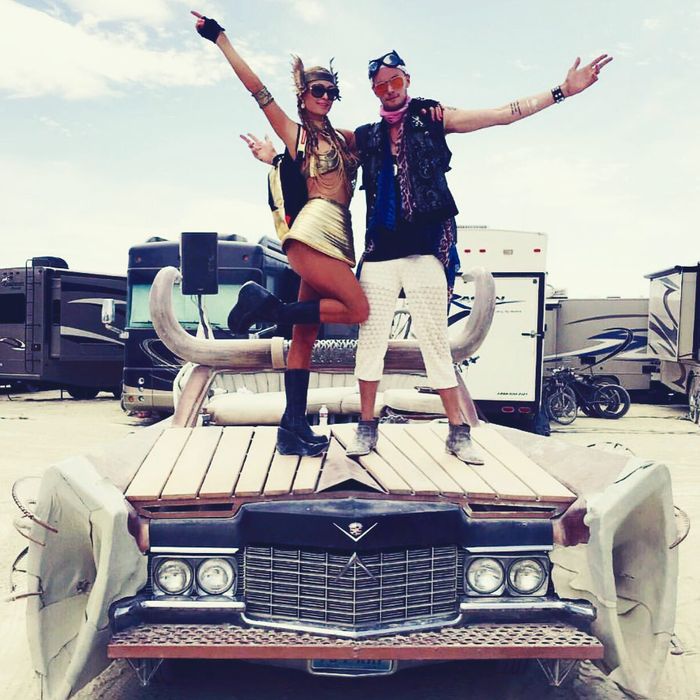 Paris Hilton (left) at Burning Man.
Photo: Courtesy of Instagram/parishilton
Burning Man may be your worst nightmare — a desert festival of spandex, tents, and people who love talking about Burning Man — but Paris Hilton is currently there, and somehow having a great time.
The seasonal singer posted images from the Black Rock Desert festival on social media, showing off her very-braided hair, gold outfit, and dubious headband on top of a very confusing car. Hilton appears to be adhering to the festival's strict no-MOOP policy, which means she steered clear of glitter and superfluous feathers so as to "leave no trace" in the desert.
Prior to this year's festival, Hilton posted a few pictures to remind us all how great of a time she had last year, as well.
We can't wait for her to continually tell us all about it later.