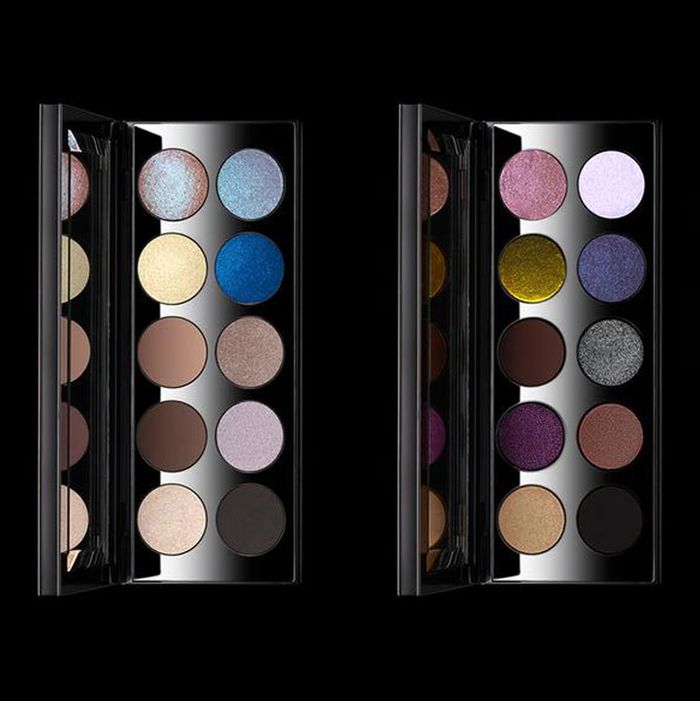 With her latest makeup drop — three vibrant eye-shadow palettes — Pat McGrath invites you to add a little drama to your eyes, darling. Welcome to Mothership. It's what the mother of all makeup artists is calling the eye-shadow addition to her new permanent makeup collection. Unlike Pat McGrath Labs' flash collections of yore, Mothership is here to stay.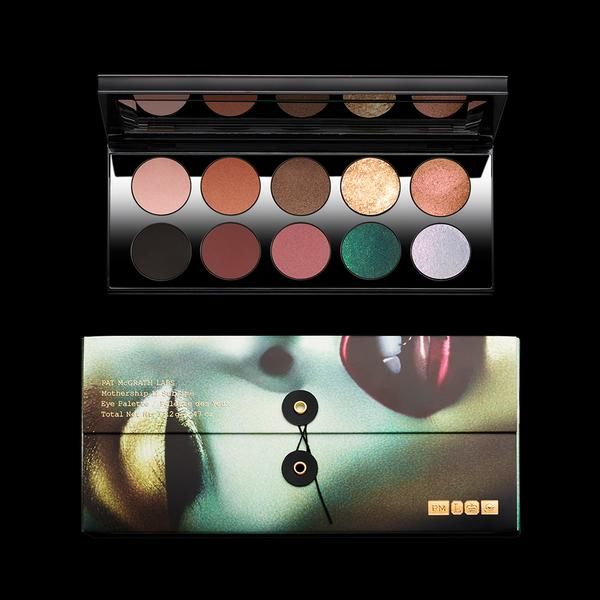 Each of the three Mothership palettes holds ten pots of pigment. Mothership II: Sublime carries a coterie of earthy colors with an edge. "Xtreme Black," which also appears in the two other palettes, and "Dark," a rusty red, are the sole matte shades. "Copper Toned," "Rose Dusk," "Iconic," a medium brown, and "Skinshow Glow," which is a Champagne-like hue, are mildly shimmery. The rest are wonderfully iridescent. This includes a gorgeous emerald shade, which, when applied with a wet brush, drips in shine.
Mothership's versatility is its calling card. The colors are less like eye shadows and more like rich pigments: dense in color, velvet in texture when dry, and creamy, like melted metal, when mixed with a tiny bit of wetness. The shades are buildable in their dry state, but only require a single swipe when applied wet.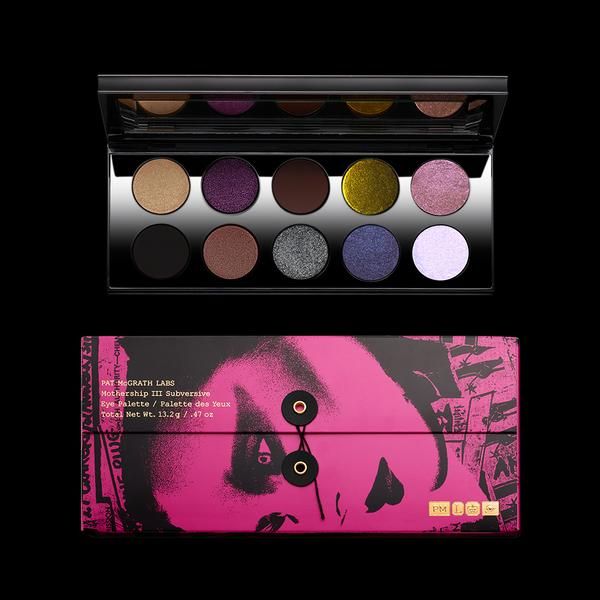 Mothership III: Subversive is a party palette, with its twinkly purples and golds, while Mothership I: Subliminal takes cues from both Subversive and Sublime. Its browns are muted yet not boring, and you must try "Blitz Blue," which is as glossy and theatrical as a sapphire stone.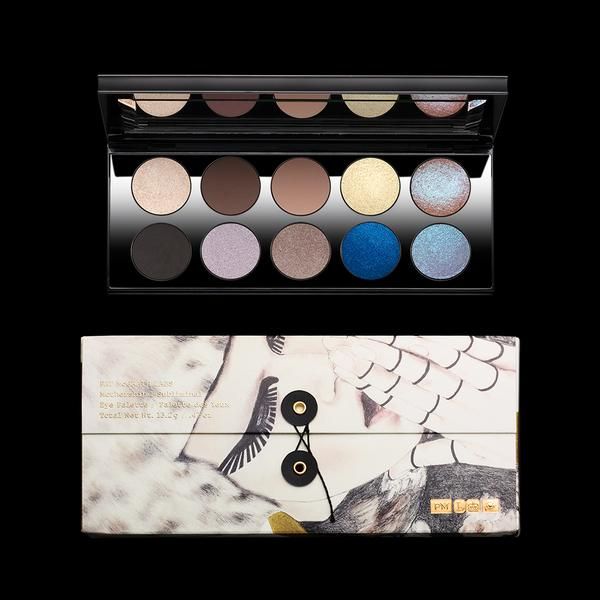 All three palettes are available on Pat McGrath's site today for $125 each, and will launch on sephora.com October 6. Sequins not included.