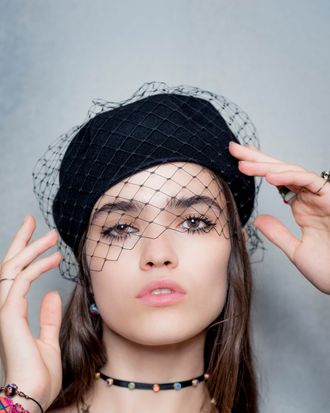 Photo: Vincent Lappartient for Christian Dior Parfums
It's that time again, when croissant crumbs mingle with mascara wands at Paris Fashion Week. We kick it off with the big show at Dior, where Dior creative director Peter Philips and Redken creative director Guido Palau created a '60s-inspired look that featured a new version of "rich girl hair" and mile-long fluttery lashes. Here are my best backstage beauty lessons from the show, including why fire makes eyeliner better, a new mascara technique for non-droopy lashes, and how to get "bourgeois" waves.
1. Roll with your mascara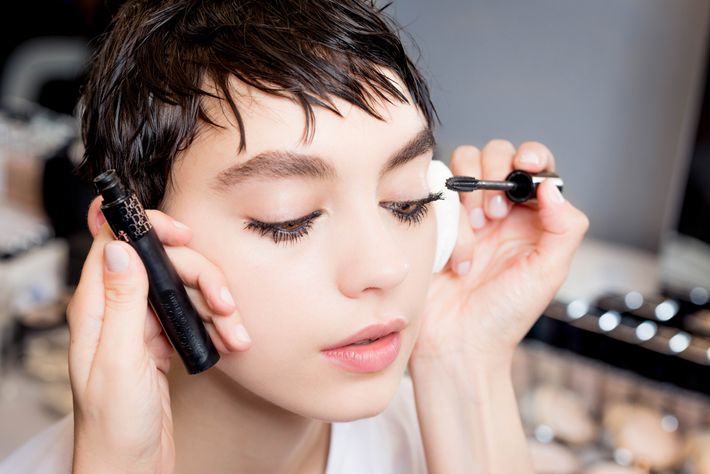 Designer Maria Grazia Chiuri and Philips conceived a '60s-style, slightly clumpy-ish lash inspired by artist Niki de Saint Phalle. But they didn't want them to droop. When you want big, fat, perky lashes, Philips believes you need to coat lashes from root to tip. That sounds obvious, but according to Philips, many people don't evenly distribute pigment. Distribute mascara mostly at the tips, and your lashes tip down like a floral arrangement after three days. Concentrate it only on the roots, and they look a little too spidery.
"If the roots are not done, the weight of the mascara will weigh it down. So I smear and cover the whole length — not with a zigzag. I really want the whole lash," Philips explained. For this show, Philips used Diorshow's Pump N' Volume mascara, a creamier, blacker, thicker mascara that particularly works with this look (with Diorshow Maximizer 3D as a lash primer). Unlike the windshield-wiper mascara technique most of us favor, he twirled the mascara wand through his fingers, rolling it through the upper lashes (a method Bobbi Brown once demonstrated for us). For the lower lashes, he used the wand vertically, carefully painting on each follicle. Any huge clumps were separated with a comb, resulting in fluttery, jaunty lashes.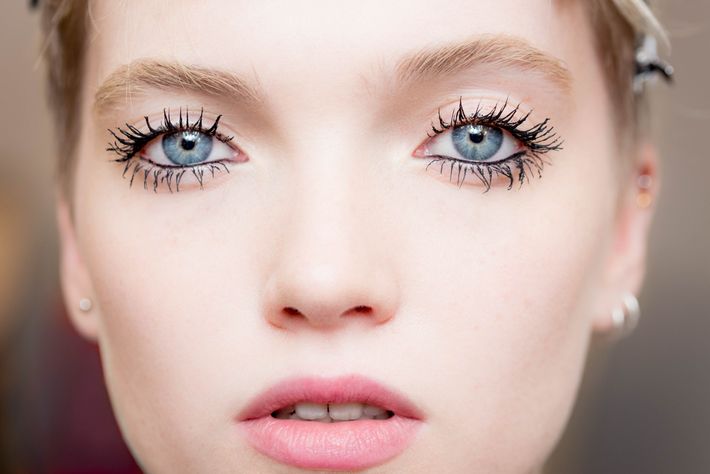 For this look, Philips also drew black eyeliner in the waterline of the eye. He specifically used a kohl eyeliner because it's creamier and greasier, making it easier to apply in a sensitive area. To make it even easier to use and long-lasting, Philips also literally makes sure his eyeliner is lit — he runs the tip of the liner very briefly (think one second) through a lighter. Don't do it so long that the pencil actually catches fire or you need a firefighter. "It makes it more hygienic. But it also makes it longer and more intense. Kohl is originally liquid, so adding fire lets it set as it dries. That is what helps avoid the smudging." He keeps his eyeliner hot with Diorshow Khôl Black Khôl.
3. Also fire up your eyelash curler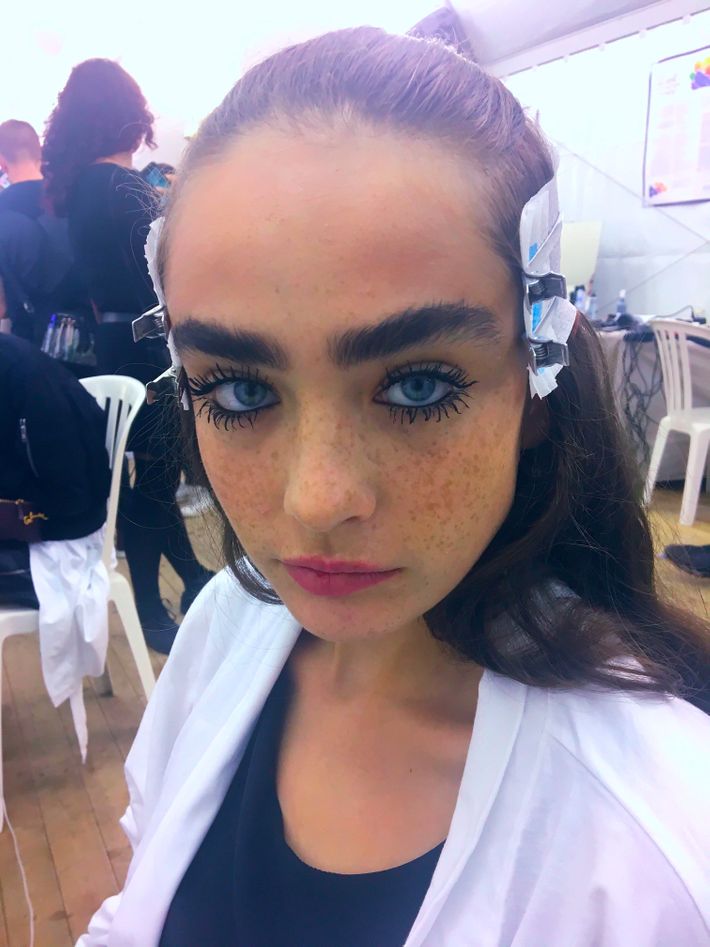 Models are just like us: Their lashes fall down. With a clumpy lash look involving loads of mascara (Philips gave one girl five coats), they're especially prone to tumbling. Therefore, Philips likes using a heated eyelash curler, which activates the waxes in the mascara so it better holds a curl. He used the Japonesque Heated Mini Eyelash Curler, which he pushed on the roots of the lashes, then uses his finger to gently push them up as it cools.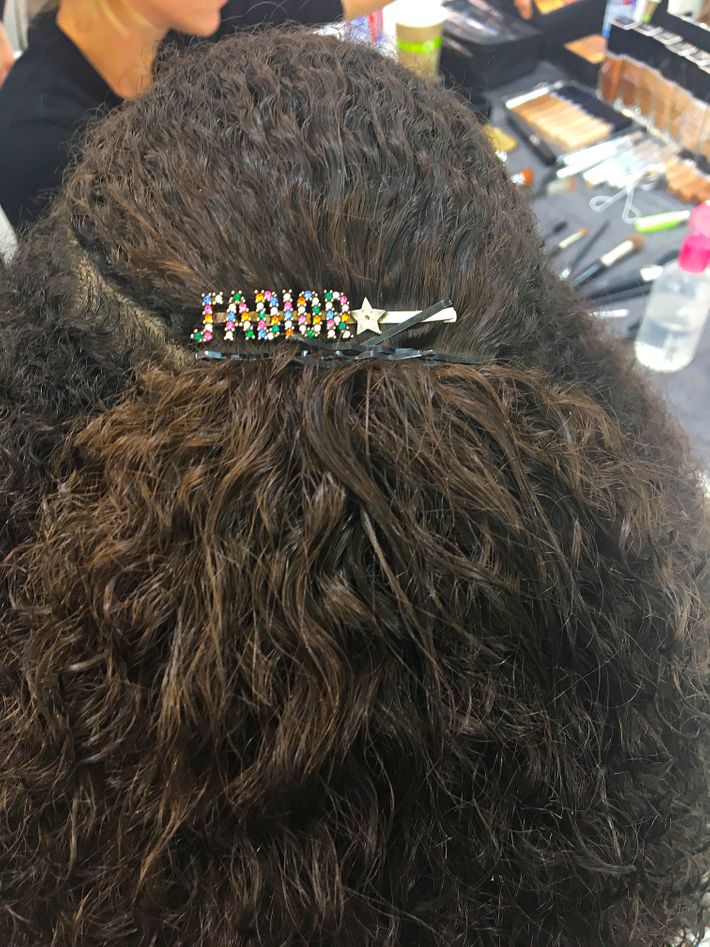 Backstage at Dior, the buzz of blow-dryers wasn't among the cacophony and it wasn't because everyone was using Dyson. For a hairstyle that Palau described as "bourgeois child-like" or perhaps "rich-little-girl hair," he pulled the hair back straight at the crown, securing it with a sparkly J'ADior barrette clip. The rest of the hair was air-dried, using Redken No Blow Dry Airy Cream, which added some light grip and texture, applied to the hair while damp. "I wanted the innocence," Palau said of why he went for the non-blow-dried look.
5. Don't overtong the hair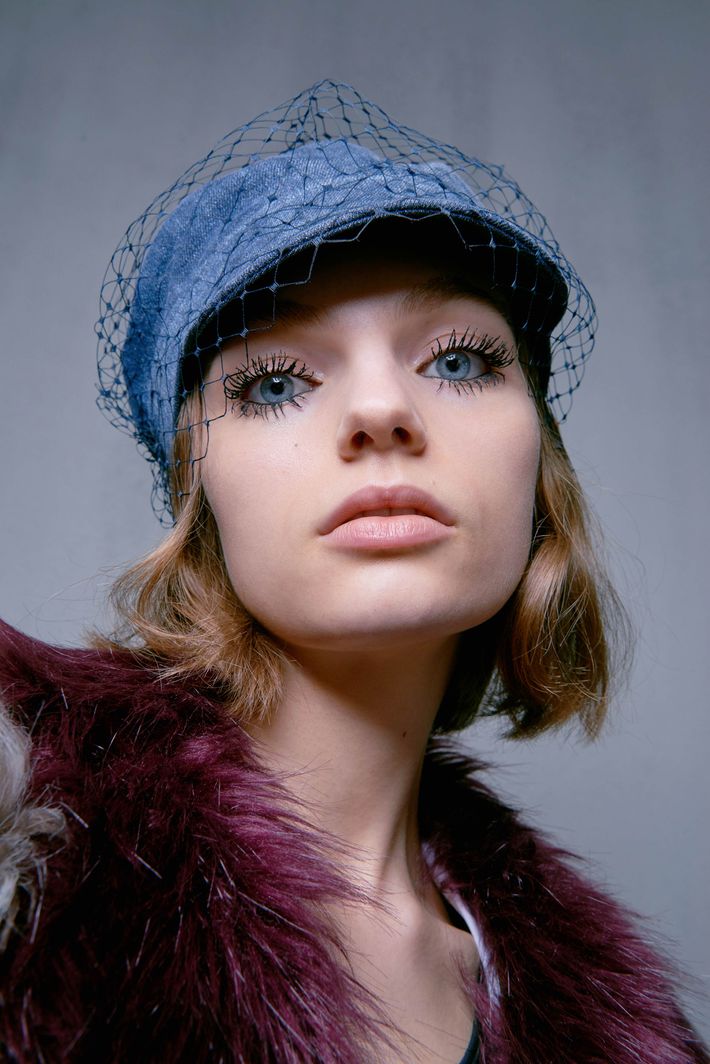 Key to the "little-rich-girl hair" was the texture: soft, loose, undulating waves that weren't beachy or gritty. These were polished, sophisticated-looking waves that he created using a 1.5-inch curling iron. "Don't whiz hair around the barrel too much," Palau said of how to avoid sausage-curl hair. Not wanting the curling iron to look like it had been there at all, he advised not to curl the hair too long (three seconds at most). "Build up the texture slowly," he suggested. Don't twist an entire strand of hair around the iron, do bits and pieces, pulling the curl out to stretch and then continuing to the next section. "I don't think there's anything worse than overtonged hair," he added.