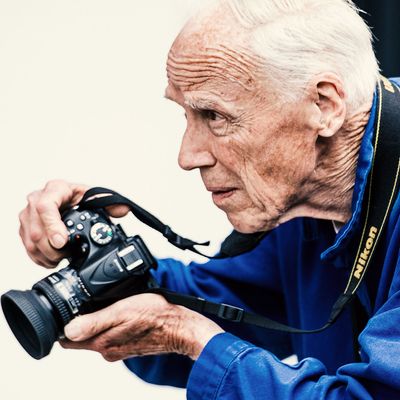 Photo: Noam Galai/Getty Images
This Wednesday afternoon, New York design editor Wendy Goodman will co-host a photo walk in honor of Bill Cunningham, welcoming the public to try out what the legendary New York Times photographer did best: walk through New York, and capture street-style fashion with a camera. The event will screen a clip from filmmaker Mark Bozek's new documentary The Times of Bill, premiering in November.
Starting at the Apple Williamsburg store, Goodman and Bozek will join fashion photographer Max Vadukul to show a clip from the documentary. After the screening, the three will hit the streets and lead guests on a one-mile walk through Williamsburg. Anyone is welcome to shoot people on the street, just like Cunningham loved to do, with their iPhones.
Photo Walks: The Times of Bill with Max Vadukul will take place this Wednesday, September 20, from 4-6 p.m., starting at the Apple Williamsburg store, located at 246 Bedford Avenue in Brooklyn.