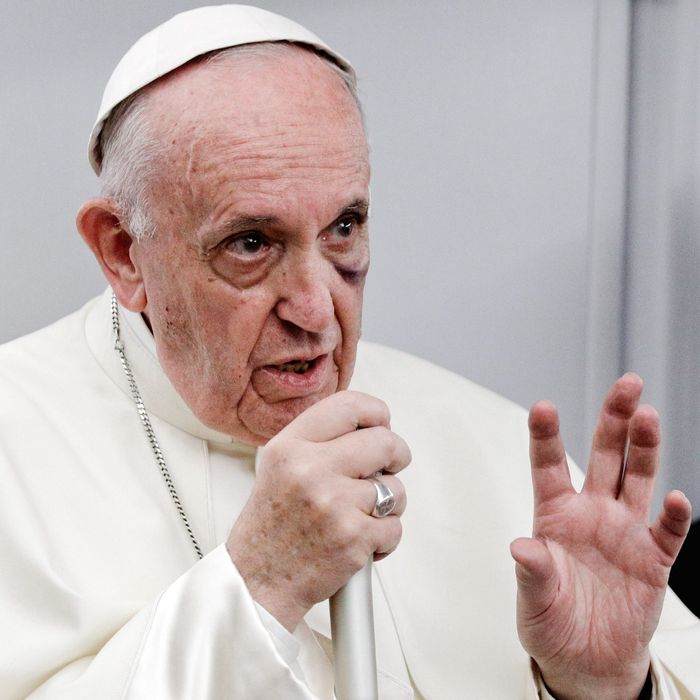 Il Papa.
Photo: Andrew Medichini/AFP/Getty Images
Pope Francis has long been an advocate for the environment, even devoting a 2015 encyclical, Laudato si', to the issue of climate change. He's also — as we learned from that time he mercilessly dragged Donald Trump — not one for subtlety. Hence, his shaming of climate-change deniers during a Monday press conference on a flight from Colombia back to the Vatican.
Per the New York Times, he addressed them by saying, "Man is stupid, the Bible said. It's like that, when you don't want to see, you don't see." The Associated Press reports that he also urged them to "go to the scientists and ask them. They speak very clearly."
"These aren't opinions pulled out of thin air," he continued. "They are very clear."
But what else could we expect from the man who tweeted this?