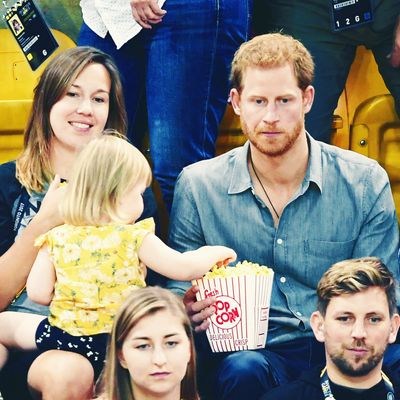 A royal crime.
Photo: Karwai Tang/WireImage
Two-year-old Emily Henson, unfazed by royalty, helped herself to Prince Harry's popcorn as he sat next to her during a volleyball event at the Invictus Games on Wednesday night. In video shared by ITV, the extremely chill little girl is seen stealing popcorn from the royal ginger when he wasn't looking. Eventually, Prince Harry noticed the crime, pulled his popcorn away, and playfully handed her some of his snack — before proceeding to joke around with her for the rest of the night.
Fair warning: this video might be … too cute.