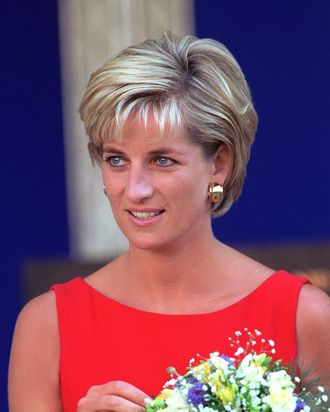 Princess Diana.
Photo: Tim Graham/Tim Graham/Getty Images
August 31 marked 20 years since Princess Diana passed, and the anniversary's been commemorated with documentaries, books, and other tributes looking back at her life. Some, we have learned, were better than others. And some were this floral well dressing in Chesterfield, England.
Per the Derbyshire Times, "Well dressing is a summer custom practised in rural England in which wells, springs or other water sources are decorated with designs created from flower petals." (The more you know!)
While it is admittedly pretty difficult to create the likeness of someone's face out of flowers, this one is for sure joining the ranks of the Cristiano Ronaldo bronze bust, "scary" Lucille Ball, and every single life-size wax figure.