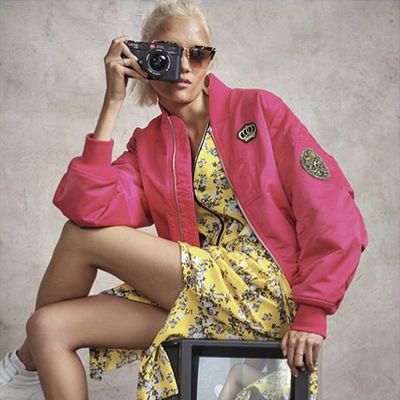 Charlotte Carey for Rag & Bone.
Photo: Instagram/@ragandbone
Rag & Bone's unveiling of their spring line was refreshingly compact this year. Instead of staging a runway show for New York Fashion Week, the company put together a charitable look book for their spring 2018 collection. On Tuesday, celebrities like model Carolyn Murphy, actor Bobby Cannavale, and dancer Lil Buck snapped self-portraits in this season's looks, and in exchange for their participation, Rag & Bone agreed to donate to the charity of each person's choice.
In addition to donations to UNICEF, the Lupus Foundation of America, Animal Haven, and Away With Alzheimer's, several participants sent contributions to Hurricane Harvey relief efforts, including Save the Children's Hurricane Harvey Relief Fund, the Red Cross's Hurricane Harvey Relief, and the Houston Humane Society.
See some of the looks below.