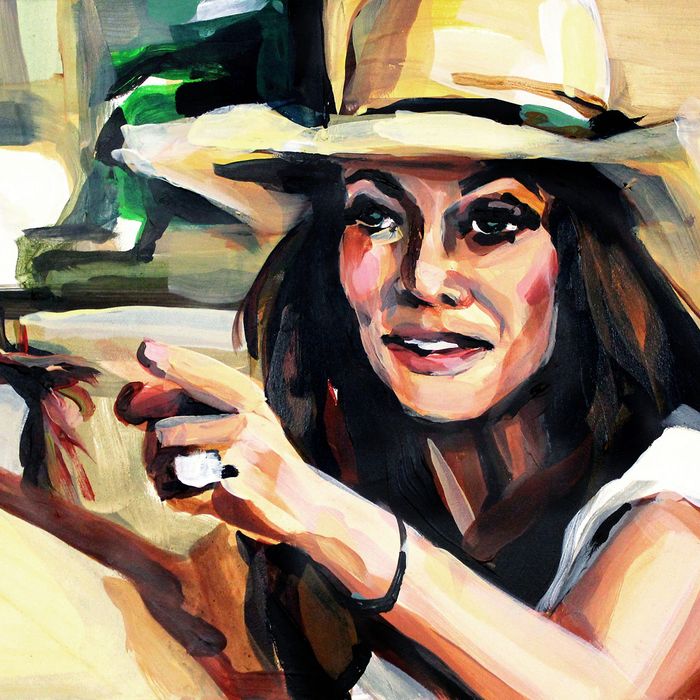 Lisa Vanderpump Pointing at Tom Schwartz.
Photo: Laura Collins
When you think of the activities the women of the Real Housewives franchises partake in regularly, a few things may come to mind: Gossiping, getting into screaming fights, drinking white wine. Turns out pointing is up there too.
Never has this been more apparent than in a new exhibit by artist Laura Collins comprised entirely of paintings of the Housewives brandishing their index fingers — at each other, at themselves, and even at you.
"My art practice often focuses on the shared experience of feeling scrutinized, judged, and even attacked by the public gaze. I use celebrities as my subjects to establish a kinship with my viewers and to add an element of absurdity to the long-established tradition of portraiture," Collins told the Cut. "In this series, a barrage of Real Housewives pointing fingers in different directions perpetually displaces the viewer's attention, passing criticism from one subject to another. I hope this allows viewers to examine and reconsider their own position within the display."
"Real Housewives Pointing" is presented by Matt Harkins and Viviana Olen of THNK1994, the pair responsible for last year's surreal, delightful "Olsen Twins Hiding From the Paparazzi" exhibit. Along with Collins's work, there will be themed events and a photo booth styled like a reality TV confessional booth.
The exhibit opens on October 7. In the meantime, check out the paintings, some of which are exclusively being previewed on the Cut. If the one above says anything, it's that Lisa Vanderpump is demanding you do it.
"Real Housewives Pointing Fingers" will run from October 7 to November 12 at the THNK1994 Museum, located at 1436 Atlantic Avenue in Brooklyn. Visiting hours are 12–7 p.m., Wednesday–Sunday. Paintings are available for pre-sale here.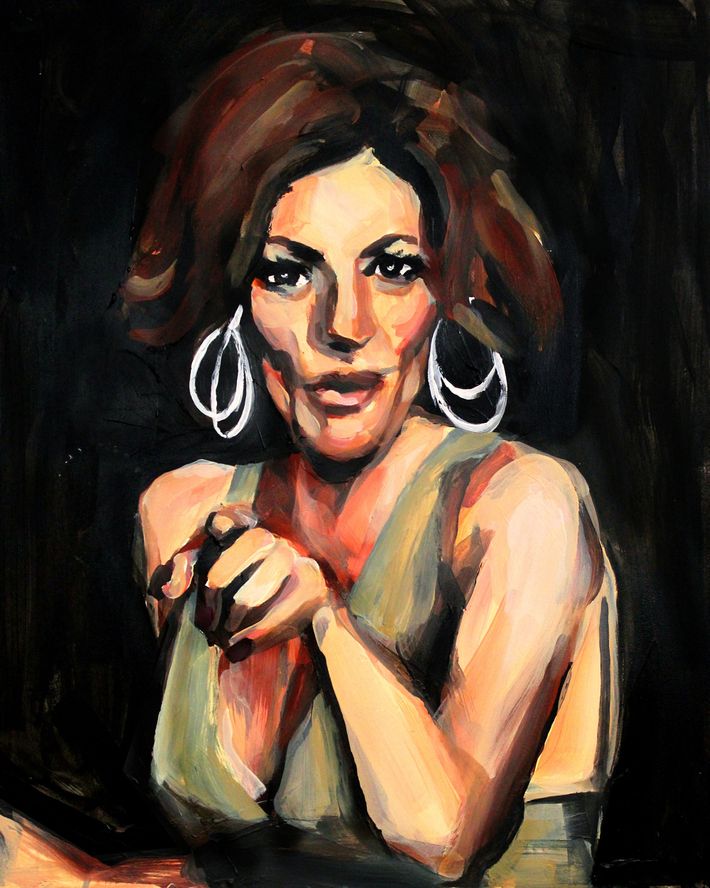 Countess Luann Pointing at You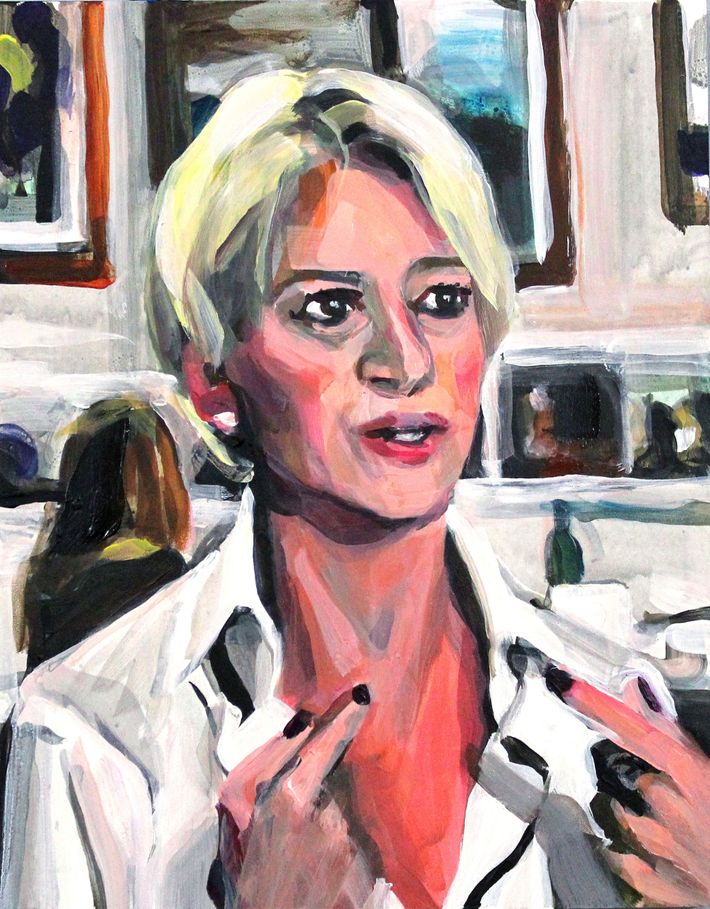 Dorinda Medley Pointing at Herself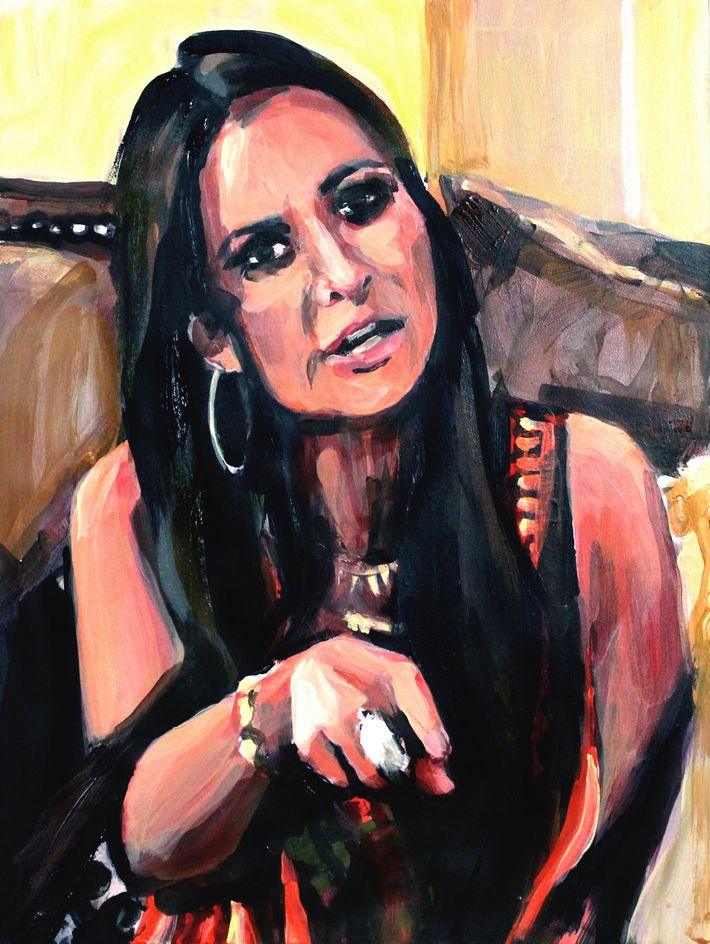 Kyle Richards Pointing at Her Sister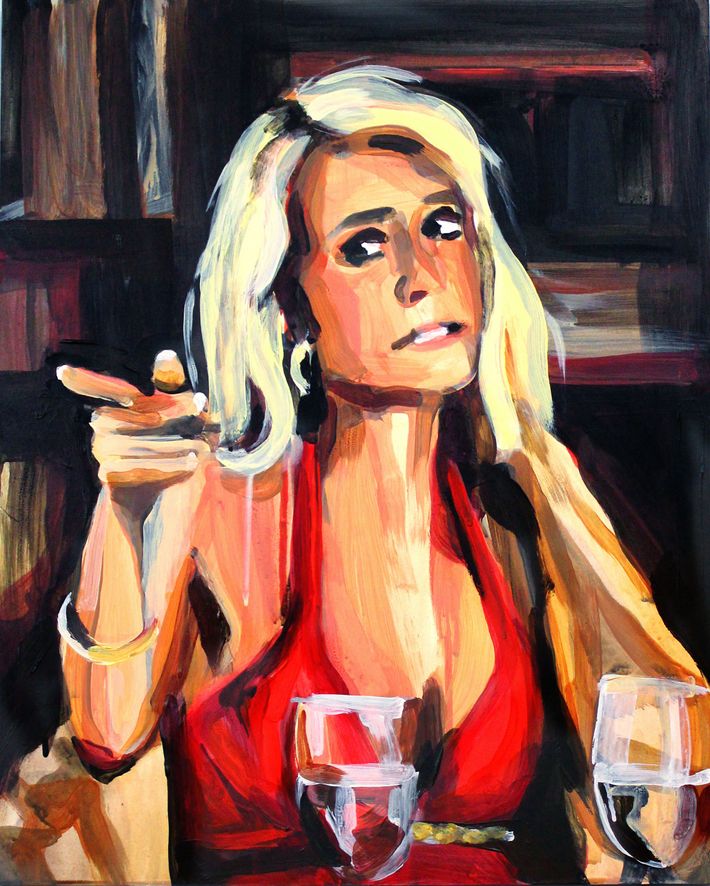 Kim Richards Pointing at Her Sister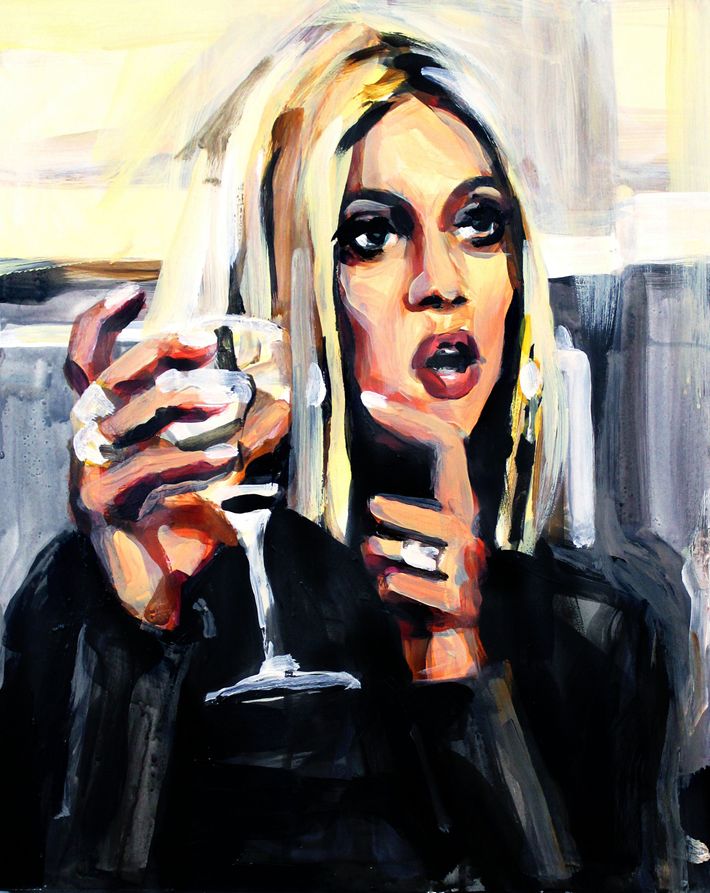 Kristen Taekman Pointing at a Wine Glass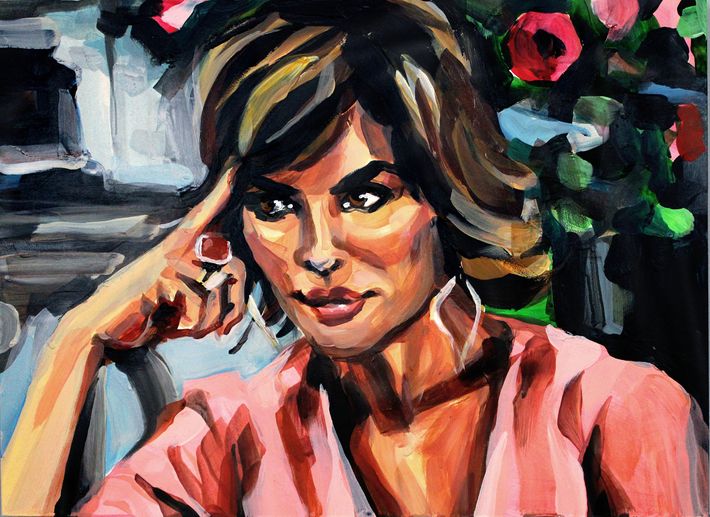 Lisa Rinna Pointing at Her Eyebrow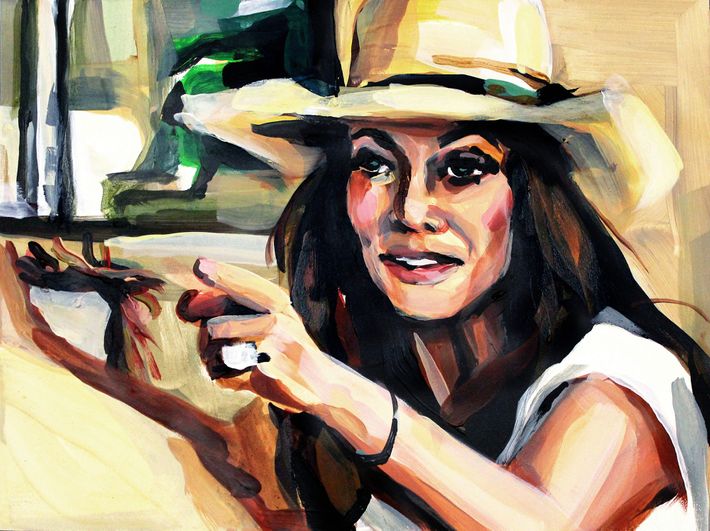 Lisa Vanderpump Pointing at Tom Schwartz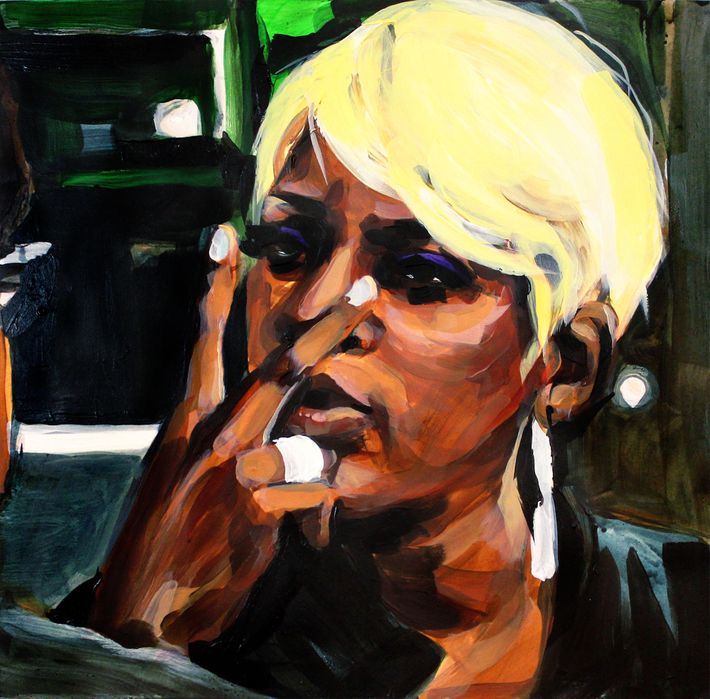 NeNe Leakes Pointing at Both of Her Eyes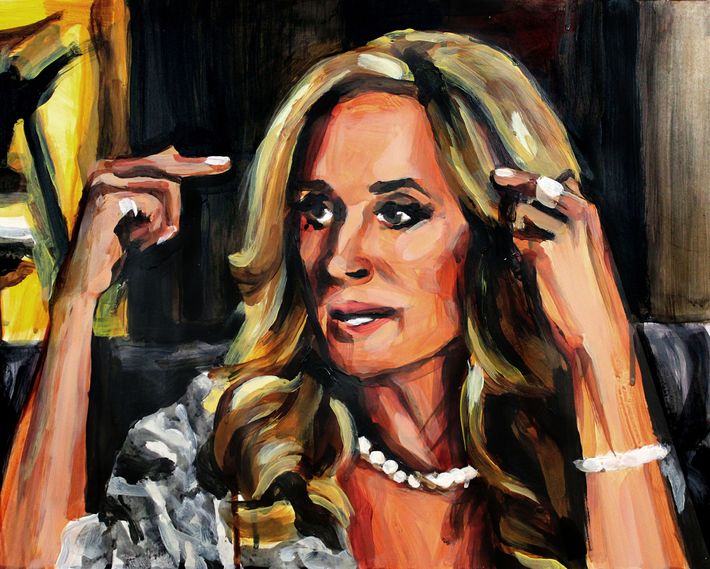 Sonja Morgan Pointing at Her Head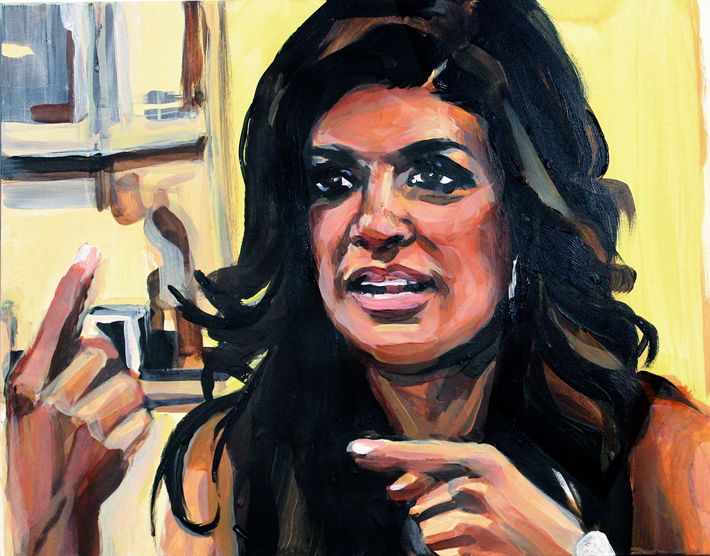 Teresa Giudice Pointing Up and Over