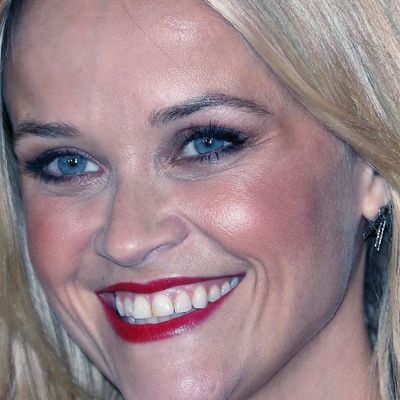 Reese Witherspoon.
Photo: Frederick M. Brown/Getty Images
Reese Witherspoon is nothing if not ambitious. In addition to upcoming roles in the Nancy Meyers–produced Home Again, and Ava DuVernay's A Wrinkle in Time, the 41-year-old also runs a production company, Pacific Standard, which produced Gone Girl, Wild, and HBO's Big Little Lies (in which Witherspoon also starred), a new multimedia company called Hello Sunshine, which is devoted to telling women's stories, as well as her clothing company, Draper James.
But too often, ambitious women are seen as off-putting, unlikable, and undesirable. In an essay for Glamour on Tuesday, Witherspoon rejected these stereotypes, and urged other women to fully embrace their own ambition, not only for themselves, but for everyone fighting to create space for greater diversity:
All we can do to create change is work hard. That's my advice: Just do what you do well. If you're a producer, you've got to produce. If you're a writer, you've got to write. If you're in corporate America, keep working hard to bust through the glass ceiling. If you want our voices to be represented in government — and I think we're all getting behind that idea now — encourage women to run and help them with their campaigns. If you are one of those people who has that little voice in the back of her mind saying, "Maybe I could do [fill in the blank]," don't tell it to be quiet. Give it a little room to grow, and try to find an environment it can grow in.
Witherspoon added that it is important to change society's negative ideas about ambitious women, starting with our kids:
As moms, we have a unique opportunity to keep changing this attitude that ambition is an ugly quality in women. That it makes you unlikeable. What is likeable anyway? I'm allergic to that word. (Personally, I like to sit next to the most irreverent person at a party … that's what I find likeable!) We have to do our part to change the idea that a woman with passion and ambition is out only for herself. So talk to your kids about ambition as a positive trait in men and women.
What will happen when women are allowed to fully embrace their ambition, the actress, producer, and entrepreneur asks?
"I think the world would change."