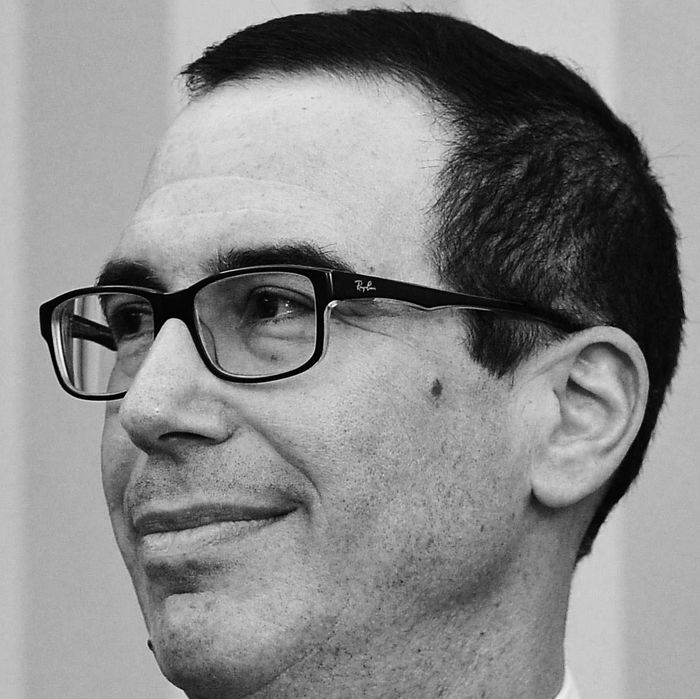 Treasury Secretary Steve Mnuchin and his wife, Louise Linton.
Photo: MANDEL NGAN/AFP/Getty Images
Before his wife, Louise Linton, bragged about her #HermesScarf on Instagram, Treasury Secretary and Man of the People Steve Mnuchin reportedly requested the use of a government jet for the couple's elaborate European honeymoon in Scotland, France, and Italy earlier this summer. According to ABC, the request provoked an "inquiry" by the Treasury Department's Office of the Inspector General.
Sources told ABC the secretary's office submitted a written request for permission to use a U.S. Air Force jet — which could cost around $25,000 per hour to operate — but was turned down by Treasury Department officials.
A spokesperson for the department claimed Mnuchin only requested the exorbitantly expensive jet for national security purposes.
"The Secretary is a member of the National Security Council and has responsibility for the Office of Terrorism and Financial Intelligence," the spokesman said. "It is imperative that he have access to secure communications, and it is our practice to consider a wide range of options to ensure he has these capabilities during his travel, including the possible use of military aircraft."
This is the second inquiry into Mnuchin's use of government aircrafts. The Treasury Department's Inspector General is already reviewing the secretary's use of a government jet to travel to Kentucky during the solar eclipse in August — the same plane Linton posted a picture of herself exiting on Instagram, with the caption, "Great #daytrip to #Kentucky! #nicest #people #countryside #rolandmouret pants, #tomford sunnies, #hermesscarf #valentinorockstudheels #valentino #usa."