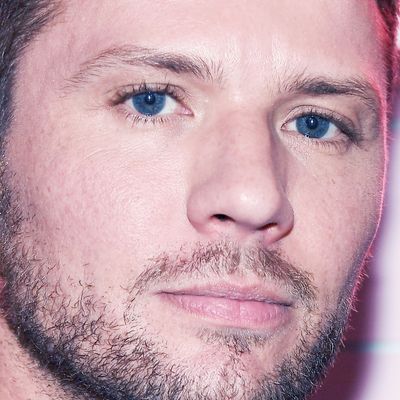 Ryan Phillippe.
Photo: Frazer Harrison/Getty Images for POP & SUKI
Ryan Phillippe's girlfriend, Elsie Hewitt, is reportedly suing the actor for $1 million, claiming he abuses "cocaine, ecstasy, psychedelic mushrooms and steroids" and has severely beaten her.
According to TMZ, Hewitt claims she went to Phillippe's house on July 4, where she says she discovered Phillippe extremely intoxicated. After they talked, he allegedly "grabbed her upper arm so hard it left heavy bruises," and "violently threw her down the stairs as hard as he could." She reportedly goes on to say that Phillippe picked her up before throwing her down the stairs a second time, and screaming "Get the f*** out of my house you crazy c**t."
In an update, TMZ reports sources close to the actor have claimed it was Hewitt who attacked Phillippe on July 4, and that as he attempted to remove her from his house, she "fell and hurt herself." And in an astoundingly tone-deaf observation given the grave nature of the allegations, Phillippe's "side" reportedly "finds it amusing Elsie has sent glamour shots of herself to the media and is out for money and fame."
Update (09/19/2017, 5:40 p.m.):
On Tuesday morning, TMZ reported that Phillippe has hired a lawyer to countersue Hewitt for defamation and possibly a malicious prosecution case. Phillippe allegedly claims he will donate any money he wins to domestic violence organizations.