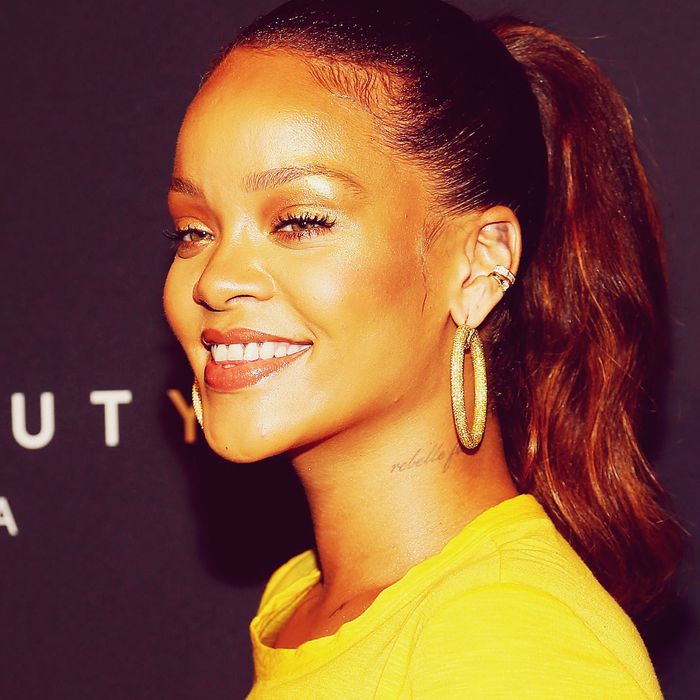 Rihanna.
Photo: Paul Morigi/WireImage
Leave it to Rihanna to make the coolest exit of Fashion Week so far. At first, the show seemed pretty standard, with models for her Fenty x Puma collection parading around giant pink sand dunes in neon. But wait: Three motocross bikes finished it out with a victory lap around the runway, including multiple tricks.
After flipping and twisting over the catwalk, they returned, bringing Rihanna with them on the last circle around.
The designer-singer, clad in monochromatic green (and no helmet), gave a queenlike wave to her audience, which included Whoopi Goldberg, Cardi B, and Ashley Graham.
Nobody ever said she wasn't memorable.