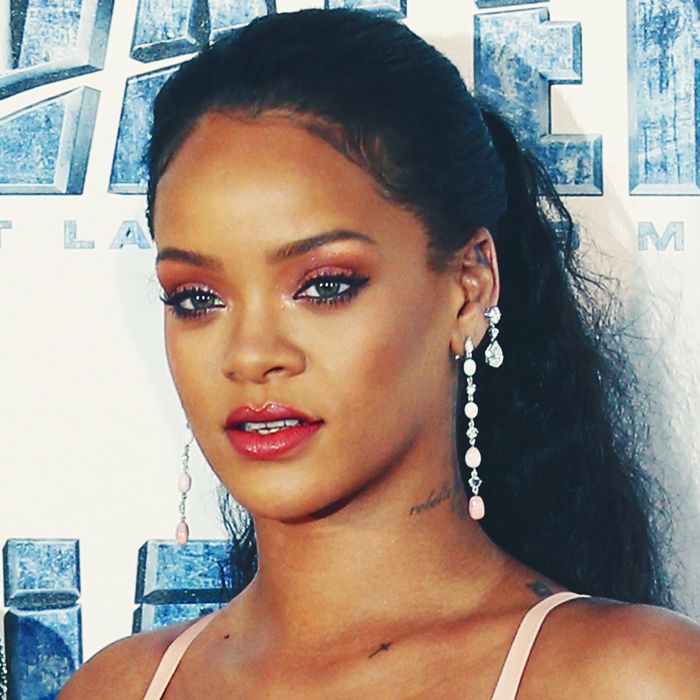 Rihanna, mother of Fenty Beauty.
Photo: Getty Images
There are three long days in between now and Rihanna's ambitious makeup line launch, but here's a new bit of information the singer shared in an Instagram message to one of her fan accounts. When asked about a rumor surrounding Fenty Beauty's foundation shade range, Rihanna confirmed that customers will have 40 options to choose from, adding: "Gotta represent for my brown girls and we come in all shades!"
The shades will center Fenty Beauty as a leader in diverse foundation ranges. For comparison, M.A.C, which is often praised for its wide array of foundation options, offers 48 shades in its Studio Fix powder foundation, and L'Oréal's True Match slightly lags behind with 33. The vast majority of makeup brands offer far less — some try to slip by with less than a handful of shades to choose from, with only one or two shades that cater to black people.
The foundations will be sold alongside a cadre of other Fenty Beauty goodies, like a rose-flecked highlighter set, shimmery eye shadows, and liquid lipsticks. As for Rihanna's specific brand of je ne sais quoi, well, you'll need to supply that on your own.