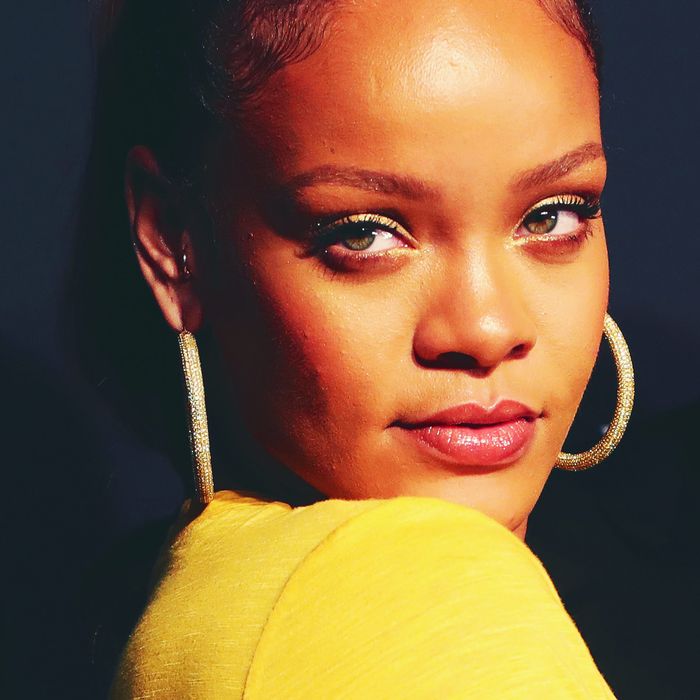 Rihanna
Photo: Paul Morigi/WireImage
When Rihanna's beauty brand, Fenty Beauty, launched last Friday, it included forty foundation shades. As Rihanna explained, women of color have "been left out too many times in the makeup world." Her commitment to diversity is paying off: Less than a week later, the darker shades have sold out at Sephoras around the country.
Sephora is the official retailer for Fenty Beauty in the United States. The Instagram account Darkskinwomen first reported that the darker shades were selling out on Monday, and Sephora's website confirms as much, with seven out of the thirteen darkest shades marked as out of stock.
Representatives for Fenty Beauty and Sephora declined to comment on the status of the foundation sales, but stores in New York, Washington D.C., and Atlanta told the Cut that many of the darker foundation shades have been snapped up. "Everything after 390 is pretty much gone," said Nathaly Torruella, a Sephora sales associate in Times Square. "We re-stock every day, but it's hard to replenish because it's so popular."
And Myriah Parks, a Sephora sales associate in Washington, D.C., said, "We've had to put an express order on shipments. New shipments are now coming in through UPS every day instead of our normal weekly shipment. I've never seen this before while working at Sephora."
Eager customers shouldn't worry about their shade remaining out of stock for long. Sephora appears committed to replenishing shades as quickly as possible. Imagine how successful other brands could be, if they followed in Rihanna's footsteps.