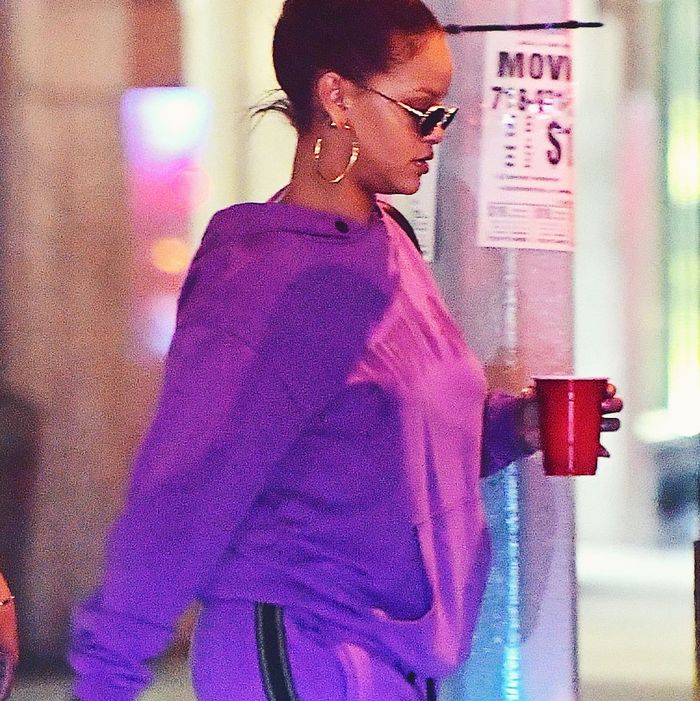 GOAT.
Photo: 247PAPS.TV / Splash News
After showing us all that wineglasses make the best accessories, Rihanna — queen of having a good time — was spotted out in New York on Tuesday night in her pajamas and slippers, carrying an extremely stylish red Solo cup. The beauty mogul was also toting two red Solo shot glasses.
We can't wait to recreate this look all day every day.