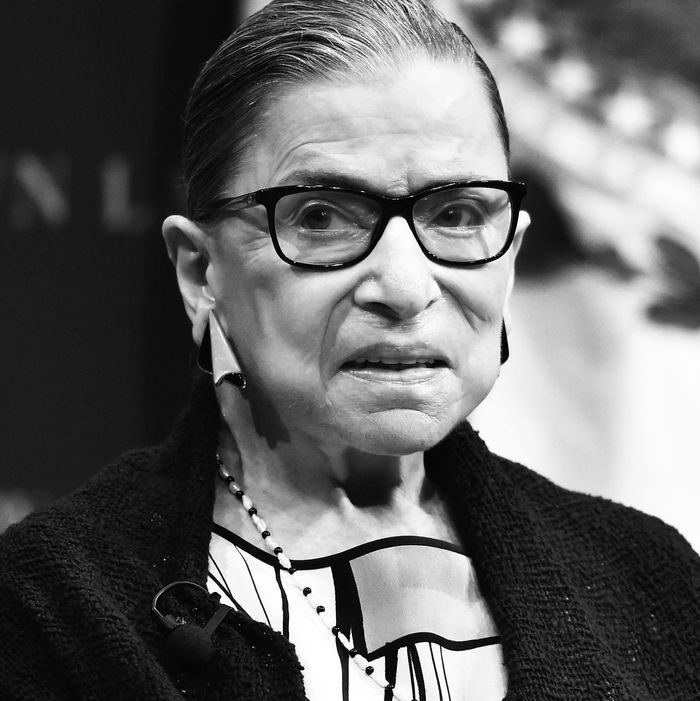 Ruth Bader Ginsburg.
Photo: NICHOLAS KAMM/AFP/Getty Images
Supreme Court Justice Ruth Bader Ginsburg was asked on Tuesday night by CBS This Morning co-anchor Charlie Rose whether she believed sexism played a role during the contentious 2016 presidential election. Her response? "I have no doubt that it did."
Speaking with Rose in a wide-ranging interview at the 92nd Street Y in New York, the 84-year-old jurist touched on the likelihood of the U.S. finally seeing a woman as president. "We came pretty close," Ginsburg said, referring to Hillary Clinton's campaign.
Ginsburg went on to say that, while there were "so many things" about the election that were decisive, sexism was a "major, major factor" in the outcome. She continued, "The more women out there doing things … women come in all sizes and shapes. To see the entrance of women into places where they were not there before is a hopeful sign."
During the interview, the justice also expressed concerned about the country's future and her hope that young people will continue to stand up for their rights: "I'm worried, but I'm encouraged by the number of people, especially young people, who are expressing themselves in opposition. Reminding us of our most basic values: our freedom. And if we surrender that then we really are indistinguishable. It's a real concern of mine."