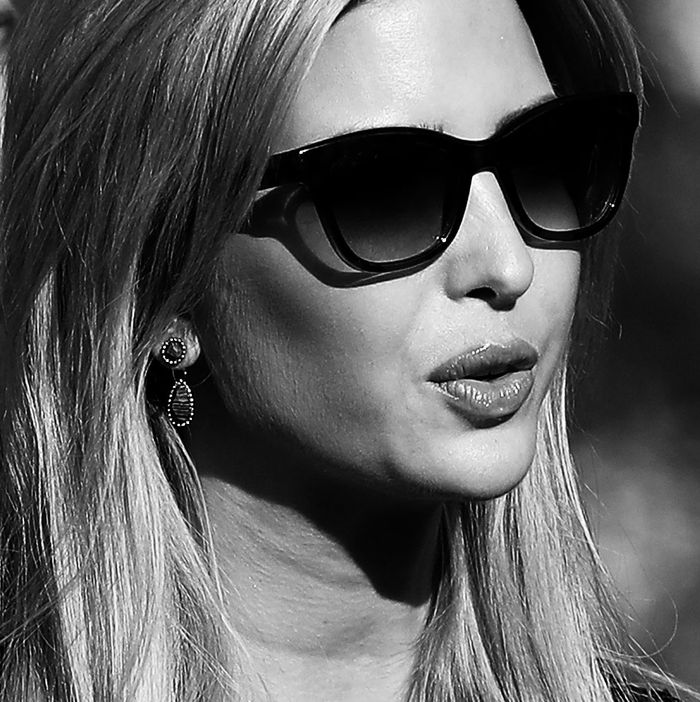 Sales of Ivanka Trump clothing are down.
Photo: Win McNamee/Getty Images
After a dramatic postelection spike, sales of Ivanka Trump–brand clothing are steadily declining, according to Racked. In February, a month after Ivanka's dad was sworn in as president, e-commerce site Lyst reported that transactions for Ivanka's brand were up more than 700 percent compared to February 2016. But the volume of sales has steadily declined since then, with order growth dropping to 288 percent in March, then to 114 percent in May, and then to 6 percent in July.
By August, order volume was down negative one percent compared to August of the previous year.
What's more, according to Edited, an e-commerce tracking firm, the rate of items selling out online at full price for the overall U.S. market actually rose between January and July by 33 percent. But over the same time period, full-price sellouts were down 24 percent for Ivanka Trump's brand.
Racked asked an Ivanka Trump spokesperson what they thought of all this, to which they replied that the company's 2016 revenue was up 21 percent, and they "[expect] to see continued year-over-year growth this year."
The First Daughter technically relinquished control over her brand after her dad was elected president (she rolled it into a $50 million trust controlled by her brother- and sister-in-law, from which she receives regular payouts), and in an interview in March the brand's president, Abigail Klem, implied that the line was steering away from embodying Ivanka. "It's an exciting opportunity to really define for our customers what [it means] to buy something that's Ivanka Trump, that is separate, apart from who she is as a person," Klem said.
And yet, when deciding where to open the brand's new brick-and-mortar store, Klem chose the one place that irrevocably ties it to Ivanka.