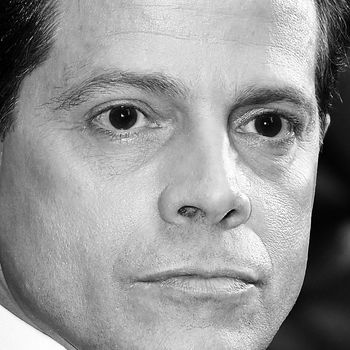 Anthony Scaramucci.
Photo: Mike Coppola/Getty Images
When Deidre Ball gave birth to her son James earlier this summer, her husband, then White House communications director Anthony Scaramucci, was not by her side. But he did take the time to text: "Congratulations, I'll pray for our child." The couple had allegedly been separated for some time, and Ball had already filed for divorce when she gave birth to James. Now, Scaramucci is reportedly demanding a paternity test to determine whether the child is his. A source told "Page Six":
He is actually contesting the paternity of the newborn, which is the same as dropping a hand grenade into any divorce action and possible amicable resolution, and Deidre strongly rejects his claim. You don't make that sort of claim unless you are nuts. He will be easily proven wrong.
Scaramucci's lawyer declined to comment on the paternity issue.
Since being fired from his briefly held role as White House communications director at the end of July, the Mooch has been desperately trying to stay relevant with television appearances, merch, and a visit to the Wizarding World of Harry Potter. He's even teased his own media company. But no matter how he tries to salvage his brand, Anthony Scaramucci will always be the man who cursed our nation with the image of Steve Bannon fellating himself.