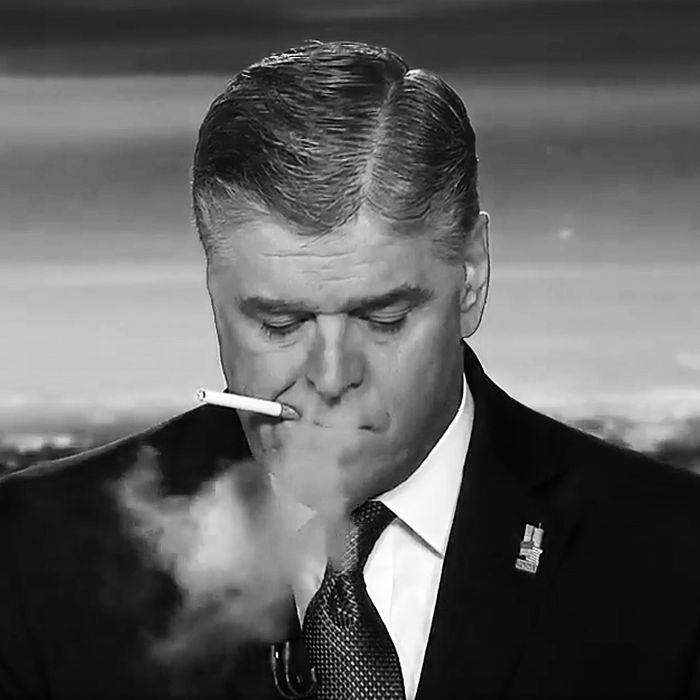 Hannity.
Photo: Courtesy of Fox News
With just four simple words, I give you 40 seconds of media so bleak, it will haunt you for days to come: Sean Hannity vaping video.
The clip was originally tweeted out on Monday night by actor Harry Shearer. In it, the Fox News host says "watch this" as the camera cuts to a segment, then stares briefly into space with an expression on his face I would say betrayed a deep feeling of ennui if I believed he was capable of human emotion. When the coast is clear, he takes a few puffs of his vape, chugs a bit of water, and smooths out his hair in preparation of resuming his usual duties of terrifying your grandparents.
Hannity has commented on the clip, tweeting "Lol. It's NOT real" — but as Death and Taxes pointed out, this moment appears to have occurred eight minutes into his September 5 monologue.
Can't wait until someone discovers Hannity's vape tricks channel.