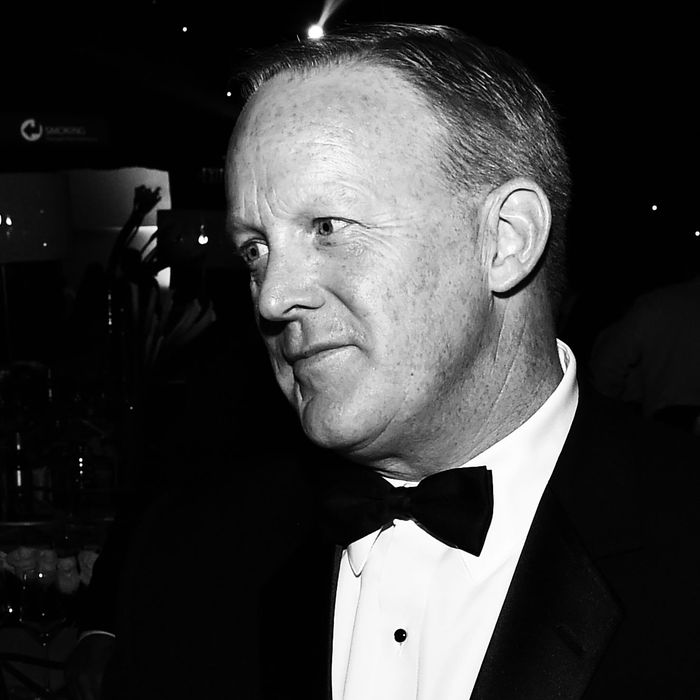 Photo: Kevin Winter/Getty Images
It looks like Sean Spicer's abnormally high "insincerity" rating is coming back to haunt him; although he's expressed interest in becoming a paid TV contributor, none of the major networks want to hire him, according to NBC News.
Spicer's reps have initiated talks with networks including CBS News, CNN, Fox News, ABC News, and NBC News, but they "won't touch him," according to one media executive who's "familiar" with those conversations. The exec added that the networks might use Spicer on roundtables, but "[a paid exclusive contributor job] is not happening."
The issue, according to "a number of network insiders who spoke on the condition of anonymity to protect their business relationships," is Spicer's "lack of credibility" — which, funny enough, is the same reason so many celebrities were pissed when Hollywood seemed to welcome the former press secretary into the fold.
Although neither Spicer nor his representative would comment on the record for the story, someone "familiar with Spicer's ongoing talks" told NBC that "network punditry wasn't the most important measure of success."