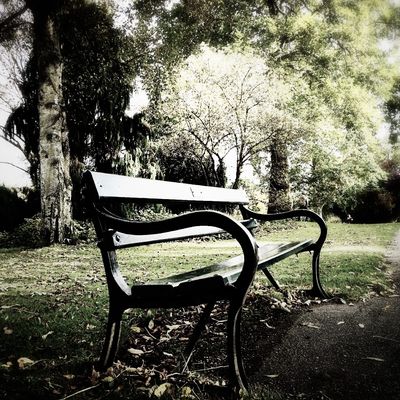 Photo: Luffy Zhang / EyeEm/Getty Images/EyeEm
Get Sex Diaries delivered every week.
New York's Sex Diaries series asks anonymous city dwellers to record a week in their sex lives — with comic, tragic, often sexy, and always revealing results. This week, a 32-year-old educator who ghosts everyone on Grindr: gay, single, Bushwick.
DAY ONE
10 a.m. Still at home, having purposefully slept through my alarm.
12:30 p.m. I'm at work, quietly doing paperwork. I'm attempting to fly under the radar today as part of my new initiative to avoid my birthday.
3 p.m. A few friends call to wish my a happy birthday, but I try not to let anyone at work know what the calls are about. I'm trying a social experiment this year where I let my birthday slip by unannounced. If friends bring it up of their own accord, I just acknowledge it and ask that we move on.
When I was younger I made a really big deal out of my birthday. Mostly in my teenage years, when I was drawing unnecessary attention to myself, trying to distract people from seeing who I really was — gay. Back then, I threw fabulous theme parties to hide.
8 p.m. I walk into a bar to meet some friends. I'm late but, like I said, I didn't want to celebrate anyway. A bartender I know named Tyler is working the bar. Jackpot. Tyler is so hot but poisonously charming. For about four months he's mentioned that if he were "ever to be with a guy," I'd be his first choice. To say this isn't flattering would be a lie.
Like Tyler, I'm also a little too charming for my own good. My whole life, I've watched people place such a premium on making others feel comfortable. Learning how to do this helps me at my job — I work for a not-for-profit organization and have to be "on" a lot. I enjoy it, but it can get tiring.
9 p.m. "A drink for the birthday boy." Tyler sets down a glass. I roll my eyes at my friends. He really is irresistible.
10:30 p.m. I spot someone I know from across the bar — he lives in my neighborhood, and we have some mutual friends. We met about three months ago and immediately oozed chemistry. It's not long before he's on my couch and I'm preparing us a fatal round of drinks.
2:11 a.m. I have my first work appointment at 8:30 tomorrow morning — I'm too old for this. A new year is a new time to evaluate.
Still, I push the conversation further into the sexual sphere. He ends up sharing some very explicit stories. I jump on top of him and we start making out. We're in my bed 90 seconds later, waking up my neighbors — I need to get a rug under my bed to absorb sound. We have sex in different positions until I finish while still on top of him, kissing him with intense passion.
5:30 a.m. We fall asleep.
DAY TWO
7 a.m. My alarm goes off. Though cloudy, I'm not feeling too awful. All of the gymnastic moves from the night sobered me up. I turn the alarm off and roll over.
7:30 a.m. Second alarm. He's awake. We talk a bit. He wants to know when we can do this again. Conversation gets flirty and soon enough he has me in his mouth.
8:02 a.m. I'm rushing now. We make plans for him to come over on Sunday afternoon. I get to work at 8:34 a.m., unshowered. Only seven students show up. I manage nearly 30 interns working in different fields and lead weekly development seminars; it's normal for schedules to pose conflicts but … 23 absent is too many.
1 p.m. After leading another seminar, teaching is done for the day. My work is exhausting, but it can also be so energizing that even on three hours of sleep I can find the motivation to laugh through the day. I have a pretty light email load so I decide to finish up from home.
3 p.m. Nap.
7:30 p.m. Friends come over for pizza and Lego building. Last year a character in one of my favorite TV shows inspired me to start using Legos to decompress at night. When I was home for the holidays, I ransacked our childhood supply, much to my brothers' distaste, and filled my suitcase to the brim. They've become a huge hit with my friends.
11 p.m. I sleep like a baby.
DAY THREE
10 a.m. Work is easy today — I just have some emails I can do from home. It's Saturday, so tonight I'm going out dancing with two friends, both of whom I've slept with. It was casual each time and everyone is aware.
12 p.m. I spend my afternoon journaling and doing some work on myself. Though I'm not actively pursuing relationships, I'm open to the possibility. I've had much success in the realm of no-strings-attached and often engage in more anonymous practices — I've grown to highly value my autonomy. But through reflection I've learned autonomy and commitment are not mutually exclusive. This has been a big lesson for me over the past six months.
5:30 p.m. I get stoned with my friend and head to dinner. Since it's so early we opt for some salads at this place in my neighborhood. I've been feeling very introspective lately, which can be therapeutic — but pot plus deep thoughts can easily slide into some emotional quicksand. After dinner we head back to my house to talk about boys, life, and Lana Del Rey. I'm a little melancholy.
10:30 p.m. My mood picks up once we go out dancing. Right away, I meet this really handsome boy. We exchange smiles immediately. If I were drunk enough I would probably admit he is my "type." Tall, funny, and warm. A bit more muscular than my usual companions, but I can't get enough of his smile. Within 15 minutes we're getting drinks together at the bar. He's a dancer on Broadway, about six-four. So very cute. We dance and make out. A lot.
Drinks. More making out. Escalation and pants are unbuttoned, on the dance floor. Before I know what's happening, this guy is trying to give me head on the dance floor. I'm not NOT into it. But I'm less into getting arrested. So I shut it down quickly and go smoke another cigarette. Gross. My friend and I decide to leave without even going back inside.
1 a.m. I end up going back to my friend's apartment. He asks me to cuddle. I deter him by asking if his roommate is home. He's not. Fine. We end up sleeping together again. I always bottom for him. Which is great because I just topped on Thursday, so this is fun to change it up. Always fun and very athletic. I don't want to sleep over, so I head home.
DAY FOUR
9:30 a.m. I try to sleep in as long as I can, but I'm wired to wake early. I read a lot in bed. Drink some coffee. Move to the couch. Read on the couch. I have to go into work for a quick meeting in the afternoon.
2 p.m. The boy from my birthday night texts to say he got called into work. I recently read this quote about being young and literary and how it influences our ability to experience life in the present, adding a nostalgia-in-advance, unsure of which memories will truly imprint long-term. This thought comes in handy here, as I sort through the feelings of disappointment. That night was a memory I will keep, I know that. We reschedule for tomorrow.
10 p.m. Sleep.
DAY FIVE
11 a.m. Work is slow today. I mentioned earlier that I earnestly love my work, but the fear of burning out early is so real. I'm only human.
3 p.m. I leave work early and go for a run. It's nice out so I hang out at the park afterwards for a bit reading. I've been reading this memoir of Edmund White, City Boy. He's been a favorite author of mine for some time, but I especially lust after his personal tales of NYC in the '60s and '70s.
4 p.m. I text the boy from last week to see if there were advancements in our plan. He's not going to be able to make it. Fine. It would be easy to feel sad about this, but I remind myself that there was no foundation here — and not really room for one. I'll probably masturbate to him later.
4:30 p.m. I'm reading on my couch. I'm going to a wedding on Friday and I've already cycled through my roster of prospective dates. I met Matty, my third choice, at work. He's a decade younger than I am, but fascinating and always inspires great conversation. As a backup, I ask my best friend too.
6 p.m. I open Grindr, and send messages to four boys "Hi. How are you?" I don't have a profile picture, just a landscape. The worst. Sorry, everyone! I only send a face picture to boys who already present a face picture. I don't withhold if someone asks, but I reserve my face for those brave enough to lead with their own. I'm chatting with a nice guy, a music student. Cute. Bookish in a way.
6:45 p.m. We exchange a couple messages, slipping from mild to boring — until I receive a picture of his dick. Nice, but not what I was expecting. My mind struggles to make the leap. I'm able to switch gears, though, and we get steamy quick.
"Into?" he asks. It's important to note that he uses a question mark. Usually, this question is more aggressively posed as a command. "Into!" As in "tell me what you like …" To me, it's so funny to have this conversation on Grindr. Some guys need it as foreplay, but I feel like it just bifurcates actual foreplay.
7 p.m. I use Grindr only every couple of months for one or two nights and then just instantly disappear with no explanation. Sorry again, everyone! I'm the worst. The app works for me in sporadic doses, but more continued use just feels excessive and exhaustive. I end up more depressed than sexually stimulated. I have had success "dating" many men I've met using the app, but for the most part, it's difficult to meet someone who uses apps to meet others. The issue I always encounter is the predisposition toward seeking the "next." At any time, I have five concurrent conversations, which means they probably do too.
7:15 p.m. I start another conversation with an old sex companion who happens to be on Grindr tonight. "Interested in a threesome?" I ask my former sex pal. Switch back to the music student, vibing out the topic of threesomes. He's in. I jump back to other guy. He's in. Lots of possibilities. Confirming details.
Wow. This was NOT how I expected this night to progress. But after a couple failed attempts, we cannot find a place. Roommates! Schedules! NYC is great for being so close to everything and having so much at your fingertips — it also brings negative issues of proximity. I'm losing interest with the increased difficulty. I message them both like a shot: I'm over it. Going to the gym. Sign off. See you in three months.
8:15 p.m. I hit a stride with my workouts last month. I grew up an active person and workouts are more play to me than work. The meditative sense of mind I have while on a long run does me good.
DAY SIX
9:30 a.m. Work is pretty straightforward.
6 p.m. Went to the gym. I've been thinking a lot about how much I objectify men at the gym. Certainly not openly — just in my mind. I'm really aware of it lately. I'm sure it's exacerbated by the fact that I've been hypersexual lately. It's a strange sensation of guilt and stimulation that messes with my mind.
9:30 p.m. Read. Bed. Saving energy for the wedding weekend ahead.
DAY SEVEN
7:45 a.m. Still in bed. I've done some meditating and some reading.
11 a.m. At work. I leave tomorrow for the wedding. I haven't heard from Matty, so I confirm with my best friend. I actually feel really great about the decision. No pressure to entertain. No expectations.
2 p.m. I text Matty to let him know that he's officially off the hook and that I've found a replacement. He tells me he's disappointed. WHAT? Ah well. We continue our flirty dialogue.
8 p.m. I'm deciding which suit to wear and sending pictures to the boy from my birthday for approval. He sends the horny devil emoji face back. He does not need any textual foreplay, so I invite him over to get a better look at the suits. I'm happy that I'm honoring my willingness to pursue a commitment, but I guess it is still my birthday week — I can just enjoy tonight for what it's worth.
Get Sex Diaries delivered every week.
Want to submit a sex diary? Email sexdiaries@nymag.com and tell us a little about yourself.