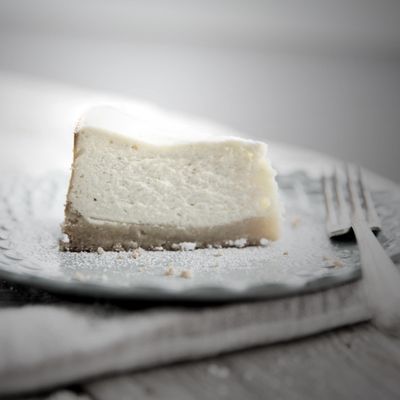 Photo: Jodi Moreno/Getty Images/Dorling Kindersley
Get Sex Diaries delivered every week.
New York's Sex Diaries series asks anonymous city dwellers to record a week in their sex lives — with comic, tragic, often sexy, and always revealing results. This week, a 38-year-old luxury-sales manager taking full advantage of her open relationship: married, straight, Queens.

DAY ONE
9 a.m. I finally get out of bed at my parents' house — I'm in the Midwest visiting them — and make my coffee. Then I send some dirty texts to my husband for his birthday. I feel a little bad for being out of town, but I plan to make it up to him when I get back later today.
10:35 a.m. I drop off the rental car and walk into town. While walking around I text my "boyfriend," Jacob, who just moved away from New York. We text just about every day. I am filled with a tinge of sadness that I can't just fly off at a moment's notice to be with him for the weekend, but I am planning a trip to visit him later in the fall. I'm relatively new to polyamory, but my husband and I have had an open relationship for about five years (married about three of those years). I'm still trying to figure out what it all means.
2 p.m. After getting home and showering and packing, I text Mitchell to make plans to meet up tomorrow. So far, Mitchell and I have only had a sexting relationship, but we want to see if our chemistry is just as hot in person.
4:30 p.m. I text my long-term married partner, Bill, to see if he has time to meet up with me this week. He and I have not been connecting recently, due to our horrible work schedules, his wife not knowing about us, and me wanting to concentrate on Jacob. I am conflicted about knowing that I am helping him cheat on his wife — I wish he could be ethically nonmonogamous.
10 p.m. I land in New York and trek home to my husband so we can spend some time together for his birthday.
Midnight We have sex and he does it the way that I like it: rough, holding my hands down, spanking my ass, over and over, hard. I almost come just from the spanking. I know he likes dominating me, but would like to be dominated himself. I find it hard to do that; it's just not my natural proclivity. So I've been encouraging him to find a new play partner who will dominate him.
I am madly in love with my husband, and the sex we have is amazing. Our open marriage is no-stress, nothing fraught; it works for us. It came up as a possibility rather casually, about two years before we got married. I have a rather high libido and his is more average. Since I've always known monogamy probably isn't for me, now I technically have everything I ever wanted.
After the sex and some cuddling, we fall asleep in each other's arms.
DAY TWO
9:30 a.m. I shower, go to an appointment, and work on taking care of some insurance-related things.
7 p.m. Mitchell and I meet for the first time, in a hotel room in Williamsburg. The sex is hot, though a little one-dimensional — purely rough. I like that, but with some variation. I came a handful of times. Good not the best, but still very good.
Midnight I pass out at home after a glass of wine. Sore from the rough play, but satiated … for tonight.
DAY THREE
10 a.m. I reluctantly wake up, with Jacob on my mind. I pleasure myself thinking about him.
11:30 a.m. After a shower, I grab a cup of coffee at the bodega and go meet a friend for lunch. She is fairly straight-laced — she doesn't know about my "alternative" lifestyle. We talk about other things.
2:30 p.m. Just as lunch is finishing up I text a bartender I sometimes see, Kevin, and head over to his place for a little late-afternoon fun before he has to head to work. The sex with him is really good, though generally much gentler than I prefer it. I orgasm several times. I like him, and like chatting with him —  I can definitely see myself falling for him, but I know this is complicated in that he has never dated a married woman before.
8 p.m. At home. I'm so unmotivated to make dinner that I just eat some cheese and corn and ice cream, then watch some Netflix with my husband. Lately I've been feeling really unhealthy — I've been having a hard time motivating myself to get to the gym. Since I had a terrible dinner, I plan to get up at 5:30 to go to the gym. We'll see if that actually happens.
DAY FOUR
5:30 a.m. The alarm goes off. I go back to sleep.
9 a.m. I reluctantly wake up, thinking about Jacob again. I get out the vibrator and take care of business, thinking about him the entire time, then send him a naked picture to wake him up. He texts back about how much he enjoys it.
11 a.m. After showering and getting ready, I head out to work. I work as a retail manager for a high-end cosmetics company. Since I was out of town for a week it seems like there's a lot to catch up on.
I know there's been a lot of drama from one of the managers under me who's been trying to claim that I'm holding back her progress with the company. Little does she realize that even if I vouched for her, and if she were actually doing a good job, the higher-ups would never go for it. They just don't like her.
5 p.m. While on my dinner break, I find out that my husband is planning to go away for the weekend, which means I have to take care of the dog after work on Saturday. This means I'll have to schedule any dates around that. Polyamory takes a lot of scheduling.
10:30 p.m. Finally home, after stopping off at the drugstore to pick up some cranberry extract. I feel like I might be getting a UTI.
11:45 p.m. I head to bed, and set my alarm for 7:30 a.m. so that I can finally get my butt to the gym. This week has been an extra lazy one.
My husband and I cuddle for a little bit. He's feeling down because he's been struggling trying to find a job; he's been out of work almost seven months but has been doing some freelancing in post-production for films and commercials. I know he's frustrated, and I know this has been taking a toll on our sex life.
DAY FIVE
9 a.m. Didn't make it to the gym. I get up and mill about the house. I kiss my husband good-bye as he heads out the door and decide that I have time to masturbate. I think about Jacob again and text him once I'm through. He sends me a hilariously goofy picture. I wish I were with him right now.
12:30 p.m. Work is so slow. I go over some things with my new assistant manager. She is great and I appreciate her calm, sweet demeanor after the hurricane that was the last assistant I had. I spend the day cleaning, then going over some numbers.
I get a text from Bill, but really want to blow him off. I feel like all he wants to do is have a threesome, and while I don't mind that from time to time, I really don't want to do it every time I see him. Plus, it's bothering me more and more that he's not open with his wife …
10 p.m. After a long day at work, I head home. On the way I see a woman wearing a shirt from Jacob's hometown team. I text him — we still have that new-relationship energy, that swoony feeling you get when you have a crush on someone you just started dating. I try to keep it from consuming me, but sometimes it's hard.
I check out my OKCupid profile. I have a couple of messages from a few guys. I message them back — I like to meet up rather quickly just to see if I like them right away. Why waste time if there's no connection? One guy messages me right back and we make plans to hang out. We'll see.
11:30 p.m. Heading to bed since I have to be up by 7:30 a.m. to get ready for work. I try to initiate sex with my husband, but he doesn't want to tonight. We are intimate about once a week — some times less and occasionally more. It depends on his mood.
DAY SIX
7:30 a.m. I kiss my husband good-bye and head out. He's going on some guys' trip this weekend, so I'll be by myself for a few days. The one thing that gets me through the day is the fact that I am supposed to have a Skype date with Jacob.
11 a.m. I text Jacob to set up a time for our Skype date. He texts me back to confirm. I am grinning from ear to ear. One of my favorite employees comes in. I always enjoy working with her — we bonded over the fact that she's also in an open marriage. We catch up on our most recent dates. Since her date for tonight had to cancel, we plan to grab a drink together after work. We'll meet up after my Skype date — and later on, I have loose plans with the OKCupid guy.
3 p.m. I head out of the back room and see one of my personal customers. I say hi and we start chatting. He mentions his ex-wife. I find him very attractive, however, that's not really a line I can cross with customers.
6:30 p.m. I leave work at the speed of lightning. I have to run to take care of the dog, and I want to do my Skype date from home.
7 p.m. Jacob needs about 20 minutes. So I clean up a little, and set up.
7:50 p.m. I get a text from him saying he is running late and running out of time — he may not even have time. I'm disappointed, but I text him back to let him know we can reschedule. Then I text my work friend to let her know I can meet her soon.
The phone rings — it's a video call from Jacob. I answer, see his face, and realize how much I miss him. We just chat for a few minutes. He tells me how beautiful he thinks I am. The whole call is just under five minutes. I leave the house floating.
8:30 p.m. I make it to the bar to meet my friend.  She has already made friends with the bartenders.
9:30 p.m. I head out to meet the OKCupid date, dragging my feet. We meet at a downtown dive bar. After grabbing a drink, we sit down to chat; the conversation is deep into politics, then dating. He is attractive, charismatic, and very intelligent, which is such a turn-on for me. Our conversation gets to sex pretty quick. We make out in the back of the bar, and he asks if I want to go home with him. I do.

11:30 p.m. We make it back to his place and have mind-blowing sex. He knows how to work my G-spot. Once I start coming, the orgasms just keep happening. When we finish, my legs are shaking. I can barely stand up. I order a car and head home.
1 a.m. In the Uber home, my driver and I are chatting about politics and growing up in the Midwest. I suddenly become acutely aware that he is going to try to ask me out — he is young and cute, but this is a little weird. Between my husband, my boyfriend, and all the others, I can't really handle much more. I break it to him that I'm married. If he only knew …
DAY SEVEN
6 a.m. I wake up before my alarm goes off, but lie in bed drifting in and out of sleep.
1:30 p.m. I get a text from the OKCupid date. He had a great night and looks forward to doing it again. Me too!
4:30 p.m. Finding it hard to concentrate. I've been making phone calls at work all day, and I'm exhausted. I text Jacob to see how his day is going. I grin like a fool anytime we text.
7 p.m. I text Jacob to see if he has time to retry our Skype call.
7:45 p.m. Jacob texts that he is going to video call me, and I stand outside of work in the hopes that it will go through. Mercury in retrograde can officially suck it — the call keeps freezing and our video isn't working. We text back and forth for about 15 minutes, trying to arrange plans for me to go out to visit him. I am missing him tremendously.
8:10 p.m. I meet up with my friend and we get drinks. A bartender brings over a huge slice of cake. I intermittently text Jacob. Next week, I'll make it to the gym. Tonight, this cake is just what I needed.
Get Sex Diaries delivered every week.
Want to submit a sex diary? Email sexdiaries@nymag.com and tell us a little about yourself.