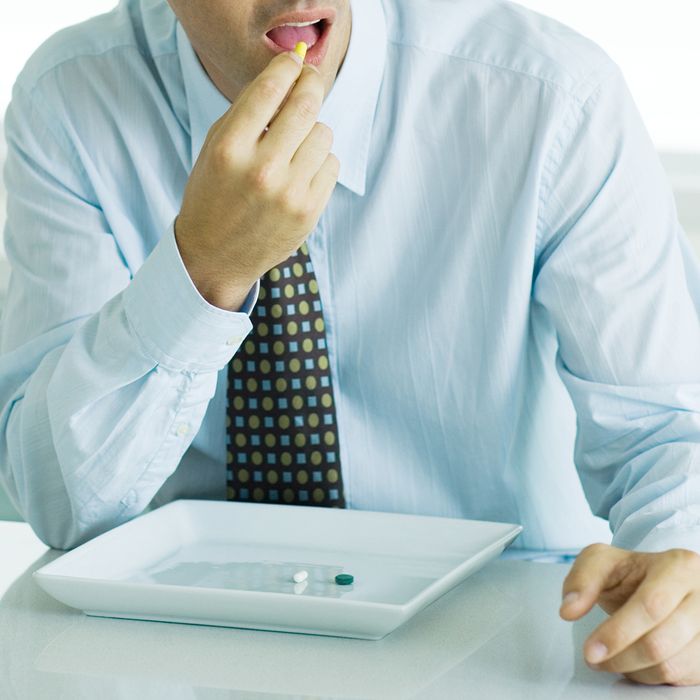 Silicon Valley has both a pervasive fear of death and a preoccupation with productivity that leads them to embrace some truly terrible ideas: injecting themselves with young people's blood, charging $400 for a redundant Wi-Fi juicer, and not eating for days and days at a time, to name a few. The latter comes via a trend piece in the Guardian that explores the ways in which tech execs have embraced fasting.
Take Phil Libin, previously the CEO of Evernote and now the CEO of an AI company, who has lost 90 pounds by going anywhere between two to eight days at a time without eating. He's in a support group called "Fast Club" that includes 20 other Silicon Valley execs. He has to plan around his restrictions, even going out to fancy dinners and having nothing but water. He insists it's not about the weight loss as much as it is about how good it makes him feel. But this is all "biohacking" — not dieting.
Sounds like the "Soylent is SlimFast for men" effect.