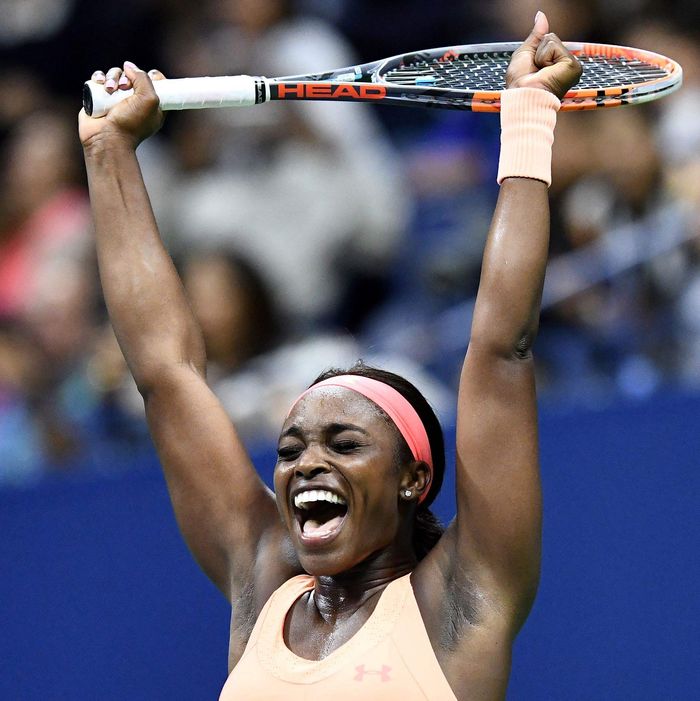 Sloane Stephens.
Photo: Jewel Samad/AFP/Getty Images
Twenty-four-year-old Sloane Stephens just won the U.S. Open and became the first non-Williams American woman to win a Grand Slam since 2002. At the start of the tournament she was unseeded and ranked number 83, but today, in a historic comeback, she beat number 15-seeded Madison Keys, 6-3, 6-0.
Per the New York Times, at the trophy ceremony Sloane said, "I should just retire now. I told Maddie [Keys] I'm never going to be able to top this. I mean talk about a comeback."
For those of us who have never won an international title, this is probably how you imagined it would feel. Come on, just look how happy she is.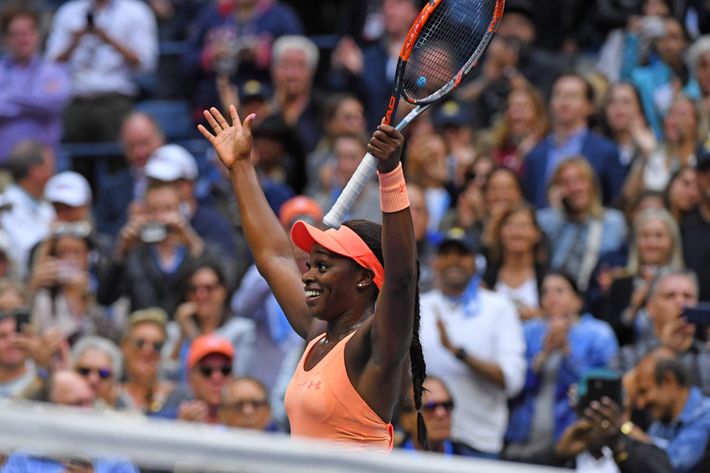 Seriously. Look at that smile.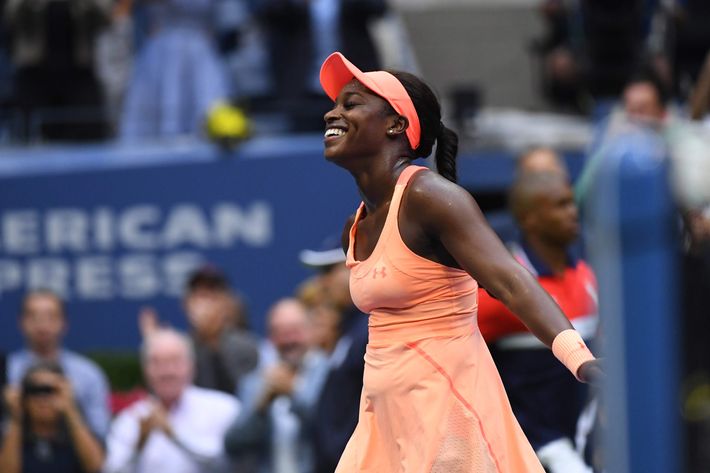 This is how all Grand Slam winners should hold their trophy.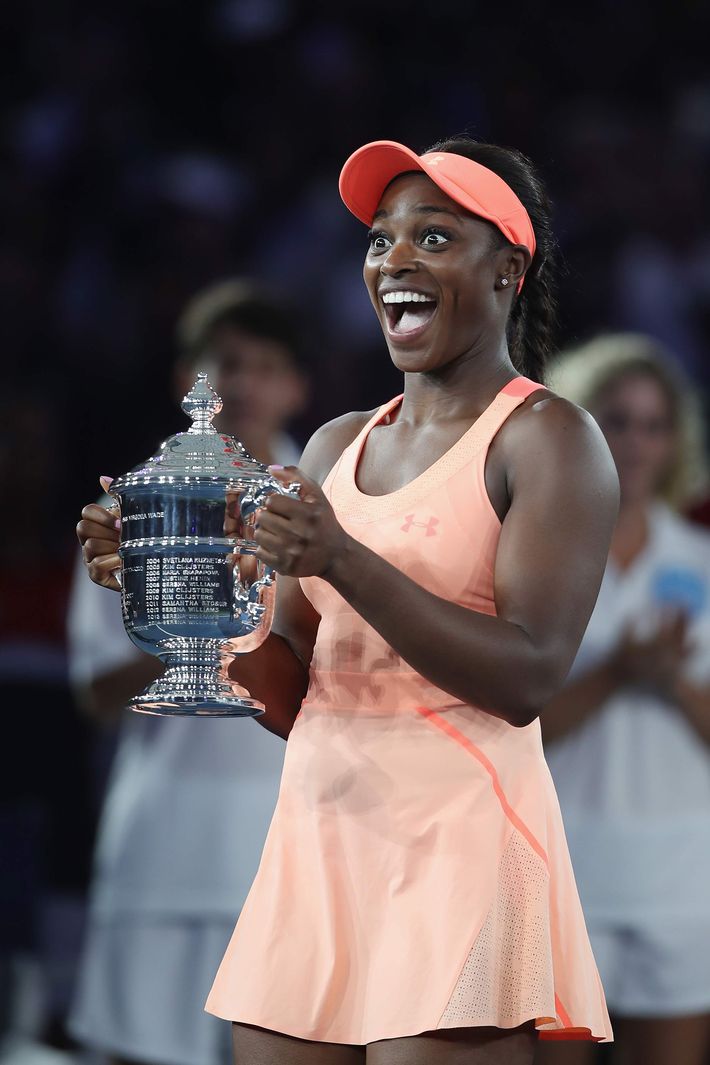 This is the smile of a woman who has beat both Williams sisters.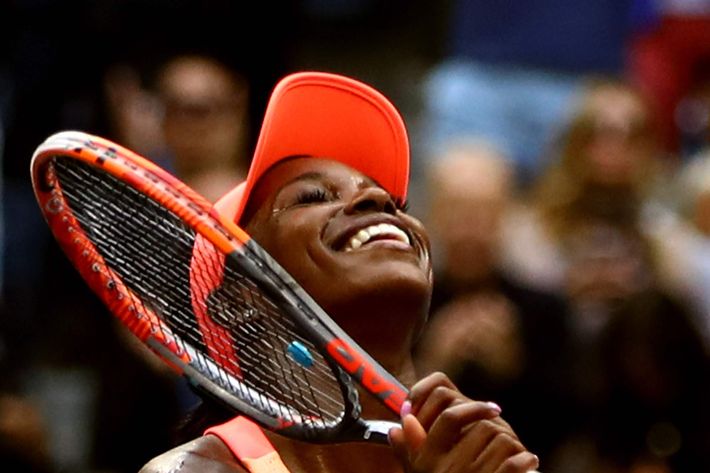 Serena, Venus, Federer, Nadal: take note.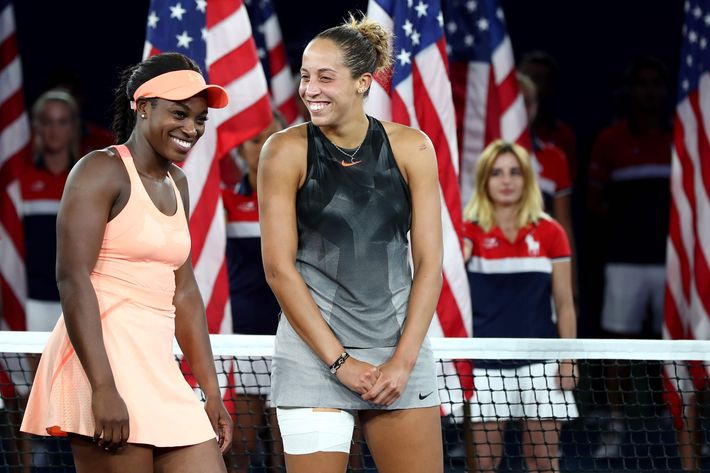 Congratulations, Sloane. Never stop reveling.