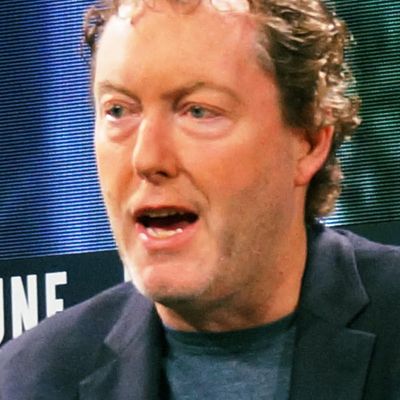 Mike Cagney.
Photo: Rob Lever/AFP/Getty Images
Mike Cagney, CEO and co-founder of prominent online lending start-up Social Finance, said on Monday that he will resign by the end of the year. The move comes one month after Cagney was named in a sexual harassment lawsuit — making him the latest high-profile Silicon Valley figure to resign amid claims of fostering a toxic work environment, the Los Angeles Times reports.
Last month, Cagney was named a defendant in a lawsuit over alleged sexual harassment at the San Francisco-based start-up, which is more commonly known as SoFi. The New York Times reports several former employees have claimed Cagney, 46, had inappropriate relationships with employees of the firm. In the lawsuit, the chief executive is accused of "empowering other managers to engage in sexual conduct in the workplace."
Cagney announced his resignation in a blog post late on Monday, writing that he was stepping down because "the combination of HR-related litigation and negative press have become a distraction from the company's core mission," according to the Los Angeles Times. He also wrote that his goal of having the company focus on growth "can't happen as well as it should if people are focused on me, which isn't fair to our members, investors, or you." SoFi announced that its board has already elected Tom Hutton — a board member and early investor of the firm — to take over as chairman.
The move comes as a number of female entrepreneurs — including Ellen Pao, a former junior partner at venture capital firm Kleiner Perkins Caufield & Byers — and tech employees have come forward to detail the sexual harassment they've endured in Silicon Valley.