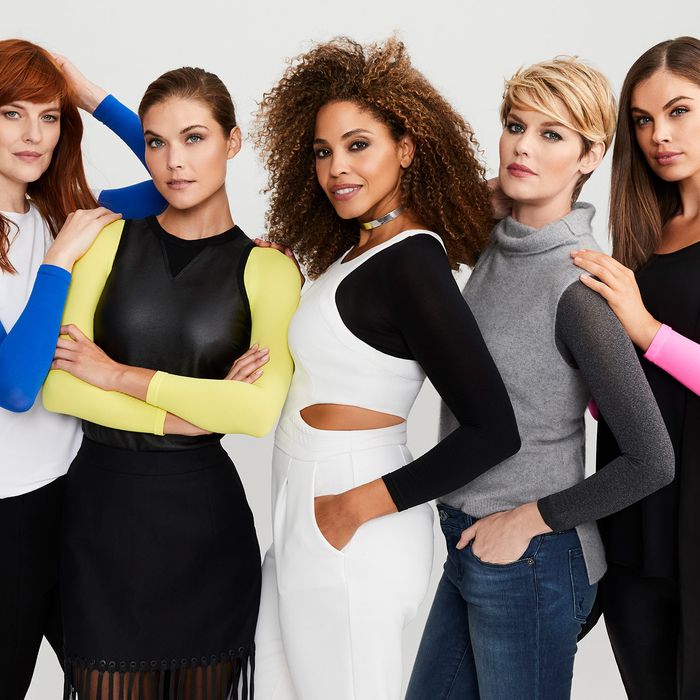 "Tights for your legs have been around for years, so … why not tights for your arms?"
Spanx asked this question in an email on Thursday regarding their latest invention: Arm Tights, which are exactly what they sound like. And we don't yet have an answer, other than to shrug with our flabby, free-flowing arms.
"It's basically a crop top made out of tights," Spanx founder Sara Blakely explained in a Vogue interview. She then went on to describe her new invention as being "a solution that will smooth and flatter your arms and feel super luxe on the skin too."
One Vogue staffer also took the Arm Tights for a spin during New York Fashion Week, reporting back: "As far as comfort goes, I never felt constrained, short of breath, or at a loss for normal blood flow circulation."
Well, that's good. The question is: Can you have sex in them?
The Arm Tights, which range in price ($30-$34) and color, will be available September 25 on Spanx.com.