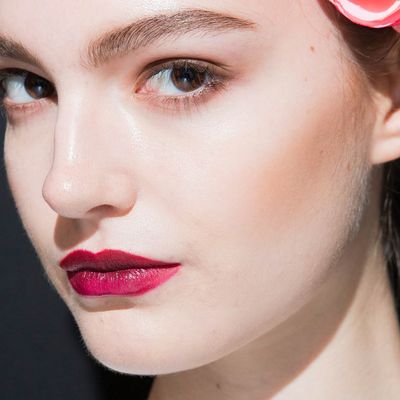 Photo: Ivan Lattuada/Imaxtree
It's time again for beauty lessons from the world's greatest makeup artists. While high school seemed to be the theme earlier in the week, this set of tips is all grown-up. There were rose-petal lips at Naeem Khan, gleaming eyelids at Prabal Gurung, and black eyeliner for the uptown crowd at Carolina Herrera. Read on for the backstage secrets to making your lipstick look even better, slicking back your hair with lube (yes, lube), and more.
1. One Lipstick Is Good, Two Is Even Better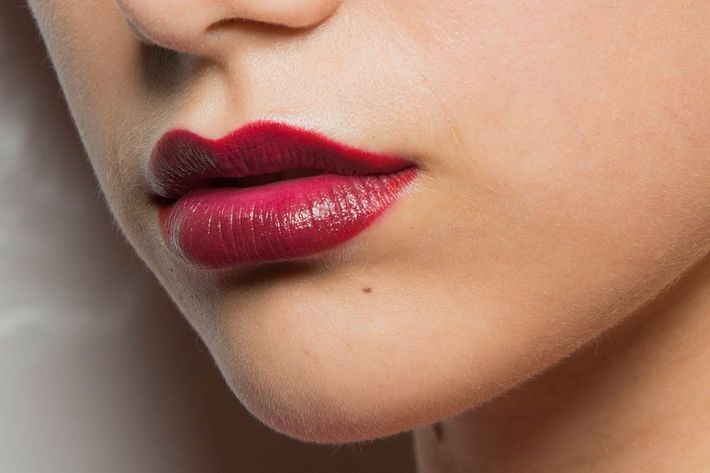 Maybelline's Global Makeup Artist Erin Parsons used not one, but five lip products on the models at Naeem Khan. "I'm trying to figure out what the lip color is going to be and so I mix, mix, mix. Then I demo it for the makeup artists and they're like, 'Thanks a lot,'" she laughed.
"But it does give it a lot of dimension."
Parsons started with a darker lipstick (Maybelline Color Sensational Creamy Matte Lipstick in Burgundy Blush) in the middle of the lip, followed by a lighter shade (Divine Wine) all over. Then she used lip pencil (Maybelline Color Sensational Cream Liner in Very Cherry) on the outer lip edges and another liner (Rich Wine) on the inside of the lips. Finally, she capped it all off with one last shiny coat of lipstick (Maybelline Color Sensational Lipstick in Blissful Berry) all over. The result was an incredibly rich "rose petal" mouth with a feathered edge.
While you don't have to use five lip products, the're a lesson here: Don't be afraid to mix and match to create a better, richer lip. Just make sure to blot between applications.
2. Lube Your Hair Up — Literally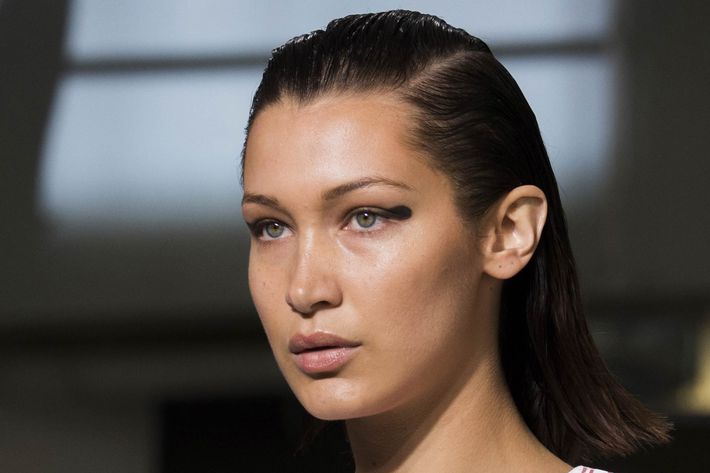 This season, designers like Jason Wu and Prabal Gurung chose to give the models a version of shower hair. Certainly, you can use something like Tresemmé's TRES Two Hair Gel to get the look, but hairstylist Holly Smith says that practically anything will work. "If you don't have gel on hand, K-Y is like a gel. It does work. Shaving cream dries more matte. Hand lotion dries like a conditioning product. A lot of basic household things will give you a similar texture. K-Y is shiny, which is nice. But you can also use a face mask."
3. Make Your Eyes Look Bigger With Serious Liner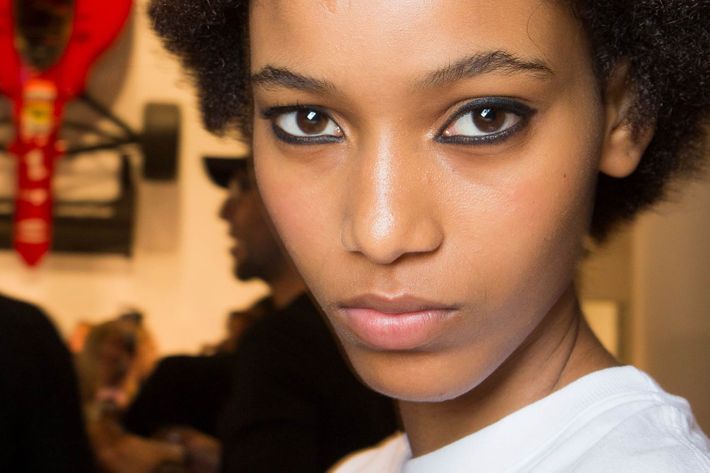 The problem with eyeliner is that if it goes all the way around your eyes, it can make them look smaller. But makeup artist Diane Kendal designed a look at Carolina Herrera that's the exception to the rule. Her models wore liner — M.A.C Modern Twist Kajal Liner in Squid — that ended in an outer corner shaped like a bracket. "If you didn't extend it, it could have the effect of making the eye look smaller. But because we are doing it on top, below, and then bringing it down slightly, it actually opens up the eye," she explained. Her tip is to trace up from the lower lash line and then have it meet straight from the upper crease.
4. Put Lip Gloss on Your Eyelids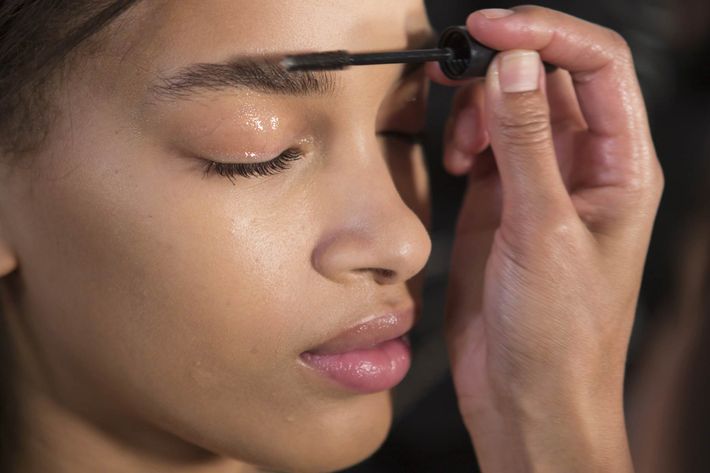 Makeup artists hate a shiny T-zone but love a shiny eyelid. There is such a thing as an eye gloss, but at Prabal Gurung, Kendal just used lip gloss on the models' lids. "It's more tacky and sticks to the skin, so it doesn't move a lot. If you dab it with your finger, you can get a really nice sheen without getting too much on, so that it won't drop." Kendal likes M.A.C Lipglass in Clear, and recommends putting mascara on first (if you choose to use it) so that the pigment doesn't stick to your eyelids.
5. Protect Your Nails the Press-On Way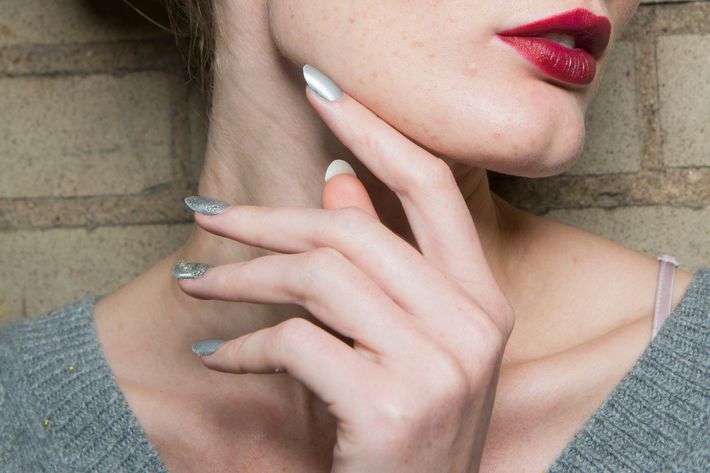 Backstage at Khan, nail artist Gina Edwards was praising the virtues of using press-on nails for those getting over their gel addiction. "It's great for that," she said. Kiss Salon Acrylic Nude French Nails don't come in a long length, and if your nails are unusually brittle, Edwards says that the press-on can act as a barrier protecting it from wear and tear. Just make sure to swap them out about once a week.
If you buy something through our links, New York may earn an affiliate commission.