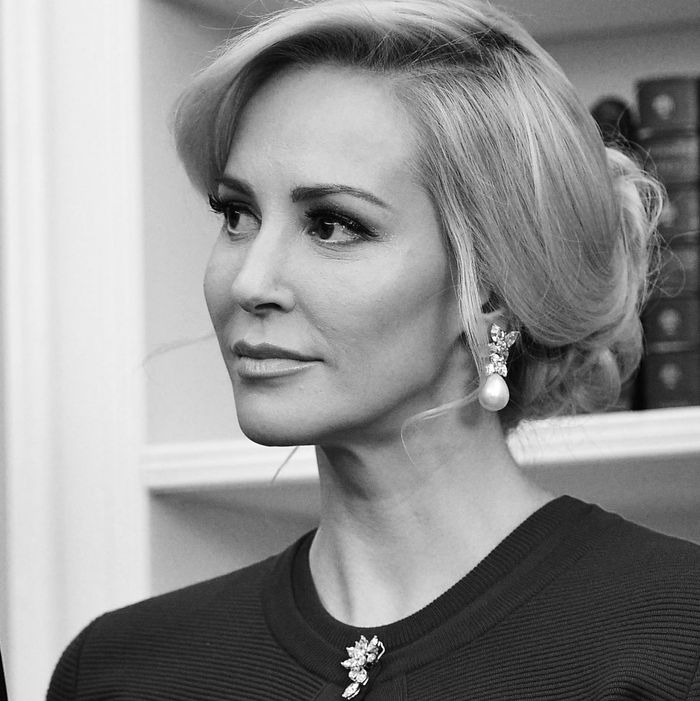 Steve Mnuchin and Louise Linton may have timed their trip to Kentucky a little
too
well.
Photo: MANDEL NGAN/AFP/Getty Images
Last week, Treasury Secretary Steve Mnuchin took Mitch McConnell, some other Republican lawmakers, and his wife, Louise Linton, to Kentucky, ostensibly to touch large piles of gold at Fort Knox. Coincidentally, Kentucky also happened to be one of the best places to watch the total solar eclipse, which happened to occur on the day of their trip. Now, the treasury's Office of Inspector General is reviewing the trip to determine whether its timing was a little too convenient, the Washington Post reports.
"We are reviewing the circumstances of the Secretary's August 21 flight … to determine whether all applicable travel, ethics, and appropriation laws and policies were observed," counsel Rich Delmar wrote in a memo to the Post. He added that, when the review is complete, "we will advise the appropriate officials."
The whole controversy over the Kentucky trip started when Linton posted an Instagram photo of herself disembarking from an Air Force jet with hashtags like #rolandmouret pants, #tomford sunnies, #hermesscarf, and #valentinorockstudheels. A commenter criticized the post, and Linton wrote back, calling her "adorably out of touch" and creepily referencing her kids.
That, of course, drew attention to the trip, which Treasury officials defended as "official government travel" necessitating an expensive government plane. (A spokesperson added that Mnuchin paid for Linton's travel, "in accordance with the long-standing policy regarding private citizens on military aircraft.")
But according to the Post, government officials who aren't involved in national security rarely use the jets, and a Defense Department policy calls Air Force planes "a premium mode of travel involving high costs and limited resources" — not exactly #daytrip material.