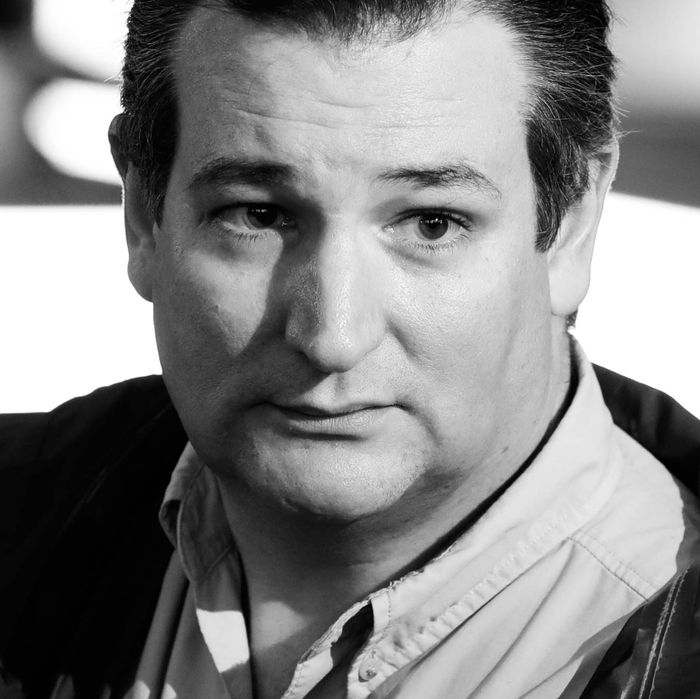 Texas senator Ted Cruz called the U.S. Coast Guard "ripped."
Photo: Evan Vucci/AP
Texas senator Ted Cruz has had his hands full in the wake of Hurricane Harvey, which devastated his hometown — Houston — along with much of the eastern portion of the state. And according to the New York Times, he's fully embracing the role of helpful neighbor: "He has toured flood zones with local officials ('We saw an alligator swimming across Clay Road'), removed drywall from a damaged home with his family ('Caroline, the 9-year-old, we discovered, can wield a mean hammer')," and served chili at a Houston shelter, "wearing a hairnet that aides quickly insisted he cover with a baseball cap."
He's also collaborated with the U.S. Coast Guard, and judging by a recent speech Cruz made in the Senate, its members left an impression:
"Almost every one of them ripped," he marveled on the Senate floor, holding for dramatic pauses pregnant enough to require bed rest. "These are guys that know their way around a weight room."
When you are trying to convince your colleagues to pass a bill delegating millions to hurricane relief, this is an important detail to mention. He also, apparently, "embraced" members of a black church in Port Arthur and, in Harvey's aftermath, has "hugged liberally" in general.
As for whether or not he tried to wrap his arms around the "dazzling torsos" of the Coast Guard, well, we'll leave that to your imagination.