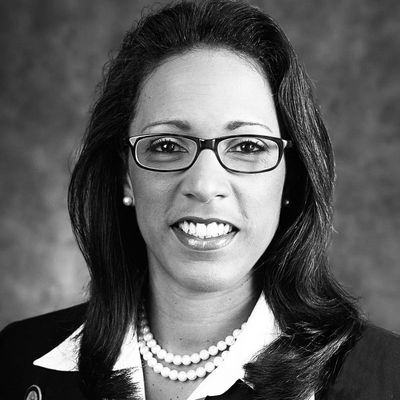 Dawnna Dukes.
Photo: Courtesy of Dawnna Dukes
Prosecutors in a case against Texas Representative Dawnna Dukes allege that Dukes spent over $51,000 of her own money on an online psychic. They also claim that Dukes showed up to work visibly impaired by medication, and hid her cell phone from investigators. Dukes is facing misdemeanor corruption charges at an October 16 trial, after being accused of giving a taxpayer-funded raise to a legal aide who drove her daughter to and from school.
The psychic accusation is part of 19 "extraneous acts" the Travis County district attorney's office filed as matters they'll bring up in her trial. She is not facing charges for the extraneous acts. In addition to spending $1,000 a week on an online psychic, the filings include a reference to the time Dukes showed up to a House Appropriations Committee meeting and said, "I know I'm talking a lot. I'm full of morphine and will be headed out of here soon."
Dukes is currently serving her 12th term in the Texas Legislature. The D.A.'s office has also filed felony cases against her for falsifying reimbursement vouchers, but the charges were placed on hold last week. Messy.