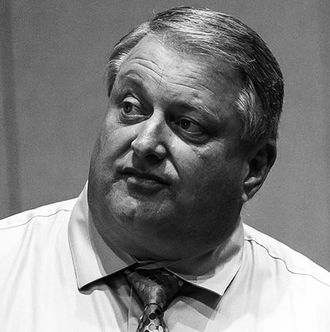 William Manno is worried that his female co-workers have crushes on him.
Photo: Ricardo Brazziell/AP
William Manno, an events manager for the city of Austin, Texas, who oversees the city's South by Southwest festival, has been formally reprimanded by the city for refusing to meet with his female employees and co-workers, the Austin-American Statesman reports. In an investigation into Manno, city officials found that he'd skipped meetings and canceled lunches with women because he was afraid they had crushes on him.
One of Manno's female co-workers, a business specialist, said he "deliberately did not attend at least two meetings because he believed a communications consultant in attendance had romantic feelings for him."
He also canceled regular lunches with the communications consultant in question, telling her, "I've been told it is not appropriate for a married man to have lunch with a single lady." (She found his reply "odd," she told investigators, "as she had told him she was not interested in him romantically.")
But wait, there's more:
Manno also discussed possibly reassigning the communications consultant and a female assistant city attorney who worked with the Austin Center for Events because his wife objected to some of their interactions with him, the business specialist told investigators.
To be clear, it's illegal to treat female employees differently because of their sex. But Manno took issue with the city's reprimand, saying that "many of the statements included in the reprimand memo are based on misleading and incorrect information."
Maybe he and Mike Pence can figure out a buddy system.