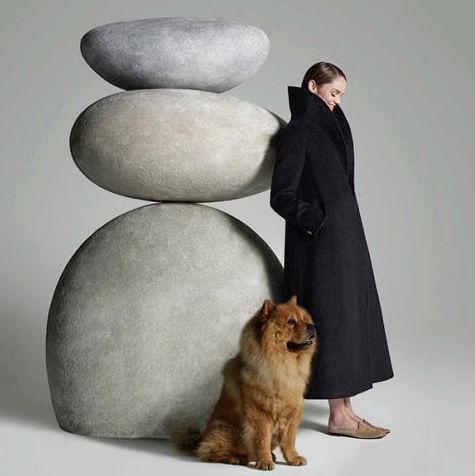 According to designer N Baranes, we have eight senses. It's not just your standard five (sight, smell, touch, sound, and taste) plus what some psychics consider the sixth — intuition. She likes to throw in humor, and common sense to complete the eight. It's this playful interpretation which lends the name for her boutique, The Eight Senses.
The newly opened shop sits on the prime retail strip of Soho's West Broadway. It's a place for inner Zen and getting down to the basics: the store has a minimal color palette and stone motifs are apparent throughout. That same philosophy translates into the brand's aesthetic too. All of the clothes are pieces that you could theoretically dance in, down to the dressy gowns which are just as breathable and flexible as the tunics and cardigans.
Baranes's designs were created to be intentionally modest and as low-maintenance as possible. She notes that most of her pieces have built-in pockets to erase the need of a handbag or wallets. But the real standout? The coats — from their packable down puffers to their faux-fur chubbies.
Scroll ahead to check out more photos of the space and images from their look book.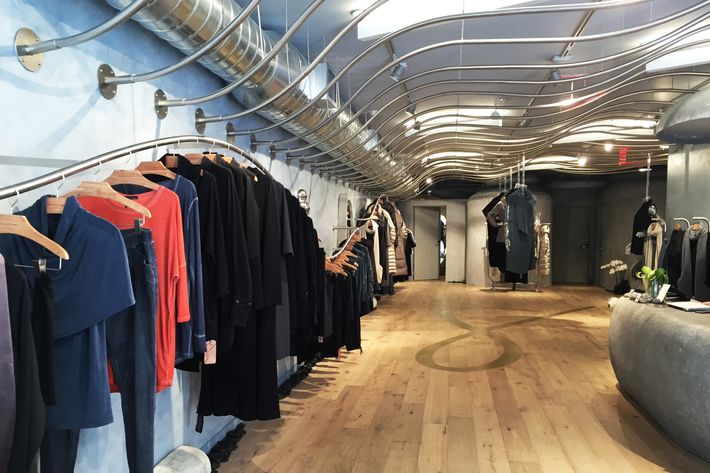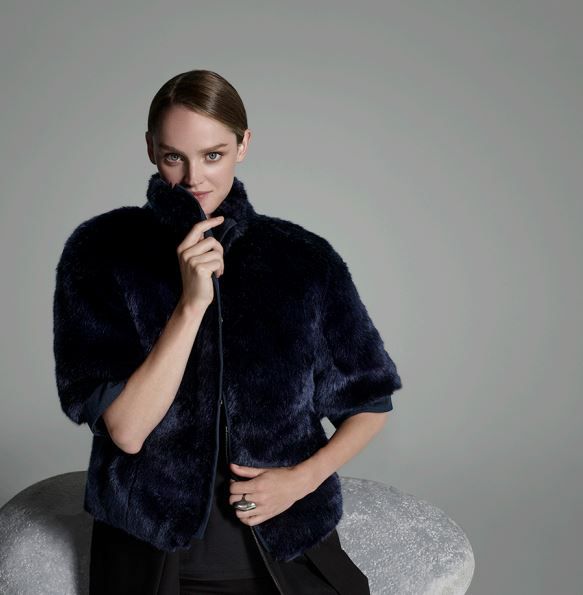 The Eight Senses, 414 West Broadway; (646) 850-0770.