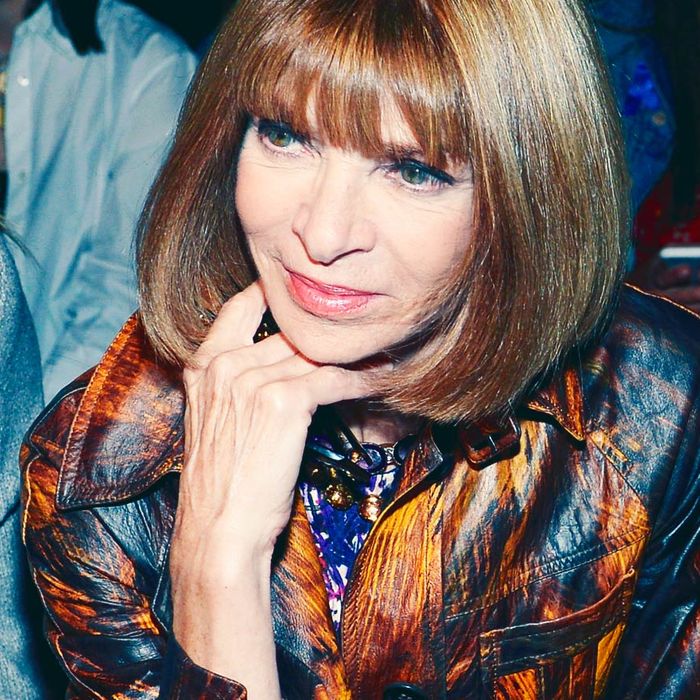 Anna Wintour.
Photo: Roy Rochlin/Getty Images
What is the best way to show your support for a designer at a runway show? Cheer? Wear a piece from a past collection? Amateur hour. To really support a designer, you must wear a dress that is actually on the runway, in front of you, in real time, like Anna Wintour at today's Michael Kors spring/summer 2018 show.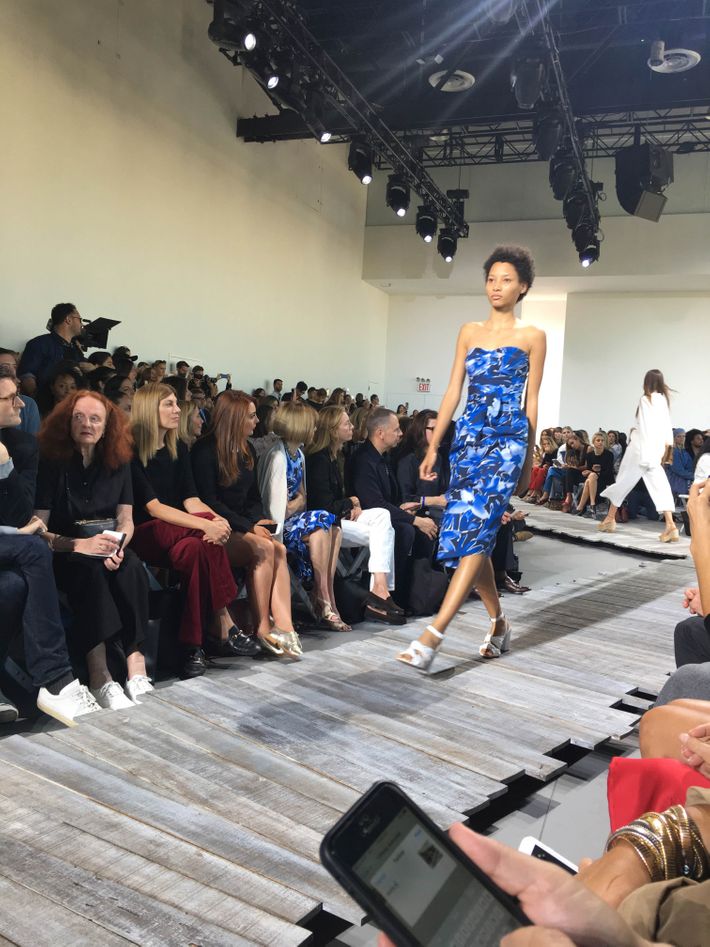 Wintour sat front row (of course) at the show in a blue midi dress, with a white jacket draped over her shoulders. Several looks into the show, the strapless version of the same dress walked down the runway.
The print was also featured on a pair of shorts. Um, Michael? Your new collection is AWOK.