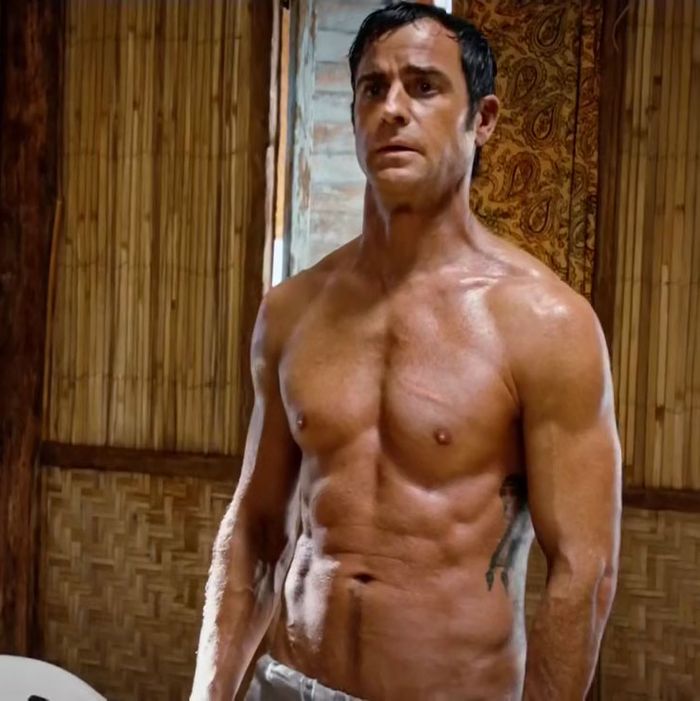 Justin Theroux
Photo: Courtesy of HBO
Earlier this year, Damon Lindelof promised that if The Leftovers cast were nominated for Emmys, the world would be handsomely rewarded with a peek under Justin Theroux's famous gray sweatpants.
If you've never seen The Leftovers, allow me to explain in GIF form:
Alas: despite being one of the best shows on TV for reasons (mostly) unrelated to J.T.'s dong, The Leftovers was snubbed. Nothing for Justin Theroux. Nothing for Carrie Coon. A little something for Ann Dowd, thank God–but for her role in The Handmaid's Tale. Nothing for Amy Brenneman or Christopher Eccleston or Mimi Leder or Damon Lindelof.
And consequently: nothing for us.
Never forget: Big Little Lies and Handmaid's Tale may have won it big, but in the grand scheme of things, we are all losers.