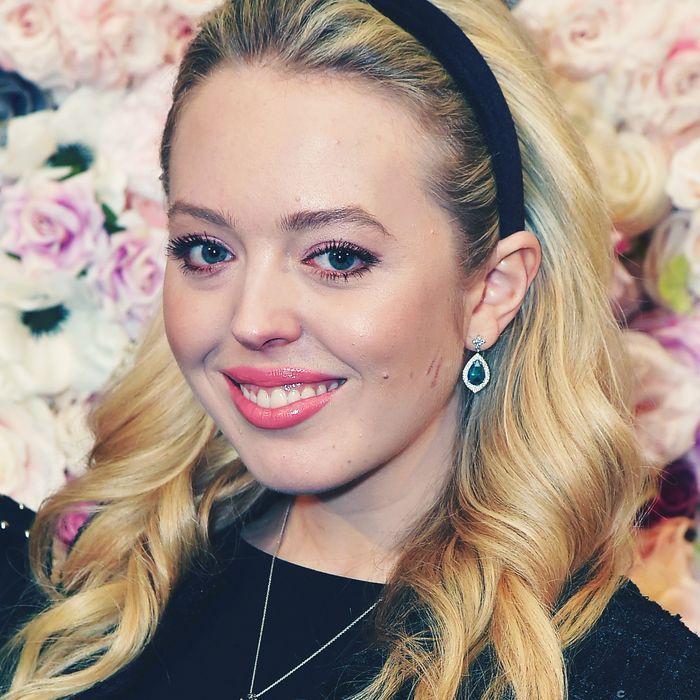 Tiffany Trump.
Photo: Getty Images
Harper's Magazine is a monthly general interest magazine that primarily covers culture, literature, and politics. Harper's Bazaar is a monthly magazine that primarily covers fashion. They both happen to have "Harper's" in their name, but the similarities end there — for instance, only one of them is hosting a NYFW party. Unfortunately for middle Trump daughter Tiffany, and fortunately for everyone else reading this story, her rep emailed the wrong one for an invite.
Per the New York Daily News, Giulia Melucci, vice president of public relations at Harper's Magazine, received the following email requesting admittance to Bazaar's annual Icons party:
"Hi, I wanted to email on behalf of the First Daughter Tiffany Trump. She is in town for NYFW (New York Fashion Week) and attending a few events. She would love to possibly attend the Bazaar Icons party. Please let me know if this could be accommodated."
"Over 15 plus years at Harper's Magazine, I have never received a party invite request intended for Bazaar," Melucci told the Cut in an email. "Chalk it up to that dream team surrounding the family Trump, a winner, every last one of them!"
Classic Tiffany.