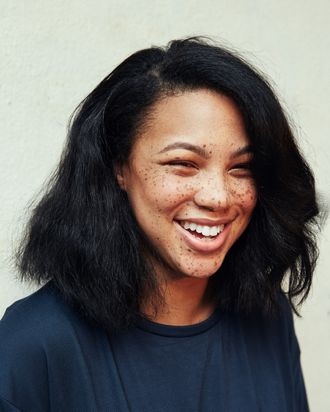 Photo: Katie Thompson. Photo Editor: Biel Parklee./Katie Thompson
Yaminah Mayo knows all about the power of oil and butter. Not only are they a crucial part of many delicious recipes, but they're one of the best ways to nourish naturally curly hair. The New York writer — who goes by Spicy.Mayo on Instagram — leans on shea butter and oils for moisture, even though she oscillates between styling her hair curly and straight. Below, she explains her budget-friendly hair routine.
In my shower, you'll find: SheaMoisture Raw Shea Butter Moisture Retention Shampoo and Trader Joe's Tea Tree Tingle conditioner.
I wash my hair every: Week. I've grown a little tired of washing my hair so regularly, so I switched it up for a bit and got it blown out.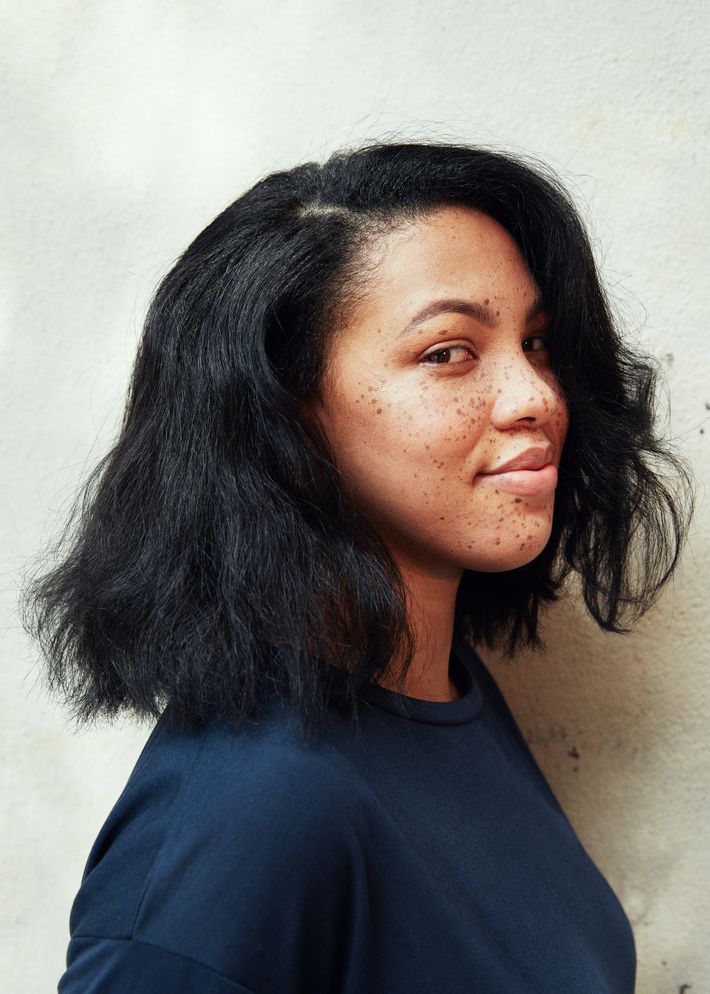 Check all that apply: my hair is dyed, chemically straightened, permed, has extensions, is braided or in locs. Dyed and straightened with heat.
A rundown of my hair regimen looks like: I follow the "divide and conquer method" after I shampoo, where I section off my hair in a few parts. I comb and moisturize each section with Miss Jessie's Leave-In Condish, jojoba or coconut oil, and Oyin Handmade's Hair Dew. My twist-outs usually last about five days before my hair needs to be washed again.
The worst thing I ever did to my hair was: Dye it blonde. It was fun while it lasted but it was so much work. If I didn't moisturize every week, my hair would feel brittle. In the immortal words of Sweet Brown: "Ain't nobody got time for that!"
The best thing I ever did to my hair was: Cut it. I needed something different and I've been natural all my life, with a two-year lapse in my teens. I needed to give myself something new!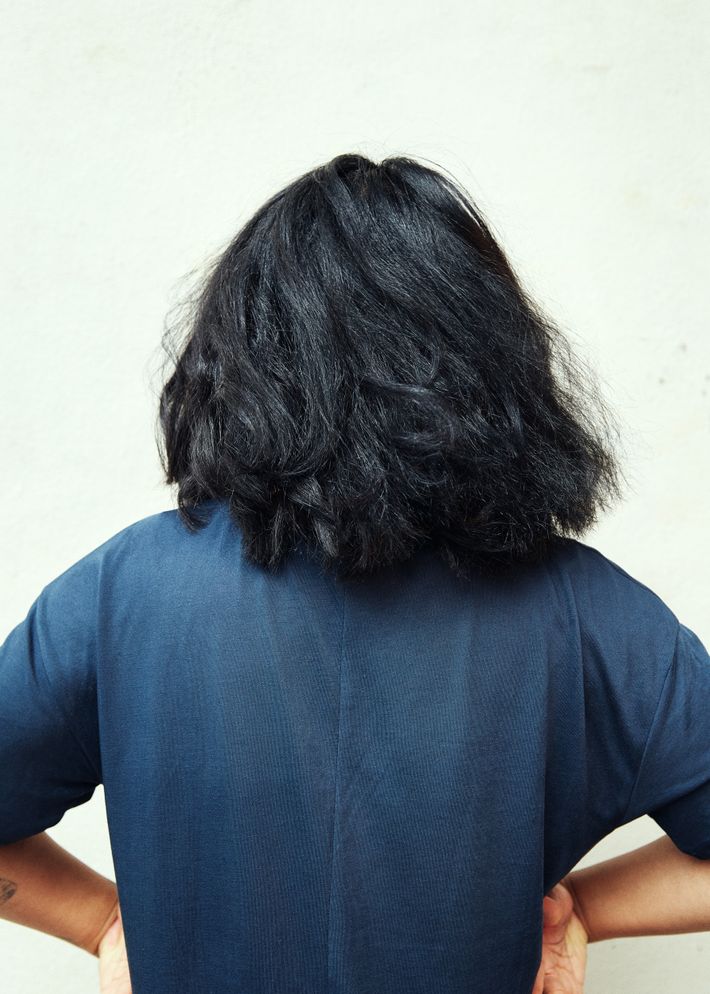 I trim my hair: Every other time I twist my hair. Nothing major, I just dust the ends if they need a little love.
The most important thing people with hair like me should know: Don't take it so seriously. Play around. Don't get attached to one type of hair texture.
What I love most about my hair is: It has taught me a lot about myself and love. It has opened so many doors for me, but it's not the only thing that defines me.
Production Credits:
Photos by Katie Thompson
Hair by Lucas Wilson using Bumble and Bumble
Makeup by Eric Vosburg 
Produced by Biel Parklee 
Hair Assistant: Sergio Estrada
Makeup Assistant: David Rivera
If you buy something through our links, New York may earn an affiliate commission.