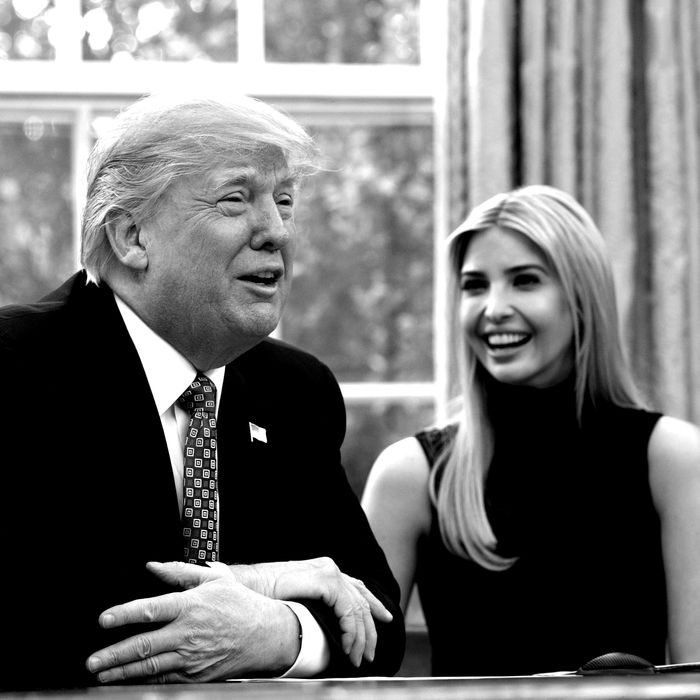 Donald and Ivanka Trump.
Photo: Molly Riley-Pool/Getty Images
Ivanka Trump and her father are close. She's the clear favorite of his five children, and stepped away from her gig slinging nude, patent pumps and mid-priced shift dresses earlier this year to work in his administration. She's accompanied him on trips, including his most recent one to talk tax reform in North Dakota — and, to hear Trump tell it, she was very eager to join.
"Look at Ivanka. Come on up honey. She's so good," Trump told the crowd before calling her on stage on Wednesday. "She wanted to make the trip, she said, 'Dad can I go with you?' She actually said 'Daddy, can I go with you?' I like that."
Sorry, Daddy. You had a good run.